If you play sports water is the most important nutrient for your body. Even if you are not an athlete without water you might not survive even one day. However, not all waters are created equal. In fact some beverages including sports drinks, vitamin water, electrolyte drinks, mixes and protein powder can do more than just stave off dehydration. Here are the top ten picks for sports drinks that take hydration and recovery seriously.
Best Sport Drinks
Designed to tackle cravings this thick, and rich shake reminds me of drive-through deliciousness. Ideal for bodybuilders and strength training athletes, Amino. Co. Heal provides essential and non-essential amino acids to help repair soft tissue. Reduces inflammation, boosts muscle growth by 3X, and improves endurance, strength and performance. People who train hard can tell you that branched chain Amino acids can reduce aches and pain from DOMS or Delayed Onset Muscle Soreness.
Not only that but aminos are also a vital structural compound used to build muscle tissue. Use Amino Co. Heal as a pre or post-workout option to maximize your efforts, maintain endurance levels and restore muscle tissue. The exclusive essential amino acid (EAA) profile of Heal increases muscle mass, even with complete physical inactivity. Ideal for people with injuries and others looking to preserve hard earned muscle tissue. Created extra-thick for smashing sugar cravings and feeding hungry muscles. Amino Heal Review
The Amino Company Discount Code: 30% off exclusive discount code 'MNW'
Price: $99.00 per Jar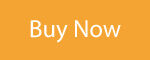 Strawberries and cream milk shakes sound like a great way to reach your body shaping goals. When you combine simple ingredients with classic flavor profiles everyone can enjoy a glass. Not including vegan options, the Skratch Labs Sports Recovery Drink offers milk from rBGH/rBST free cows with a 4 to 1 ratio of carbohydrate to protein designed to help maintain muscle mass as you recover faster.
Basically, the Skratch Recovery Mix is really sweet milk formulated simply to spike insulin levels and deliver nutrients of Recovery Sports Drink to your muscle tissues fast.
Price: $33.95 for 12 servings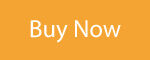 Aging adults, athletes and bodybuilders all have one thing in common: joint pain. While not everyone in these categories suffers with discomfort in connective tissues, many people share a similar story when it comes to aches and pains of the joints. This is why collagen is one of the most commonly recommended supplements for rebuilding damaged or broken-down joints. Connective tissues including the skin, joints, tendons and cartilage can all wear down over time, with extreme sports and intense physical activity.
Borvo Broth is a simple way to boost the strength and longevity of connective tissue throughout your body. An instant hot food supplement for those looking to support collagen production, joint strength and healing. Borvo Broth comes in a variety of flavors including vegetarian options. On average the beef flavor contains 10 grams of high-quality, natural protein, 9 grams of Branched Chain and Essential Amino Acids, 8 grams of beef collagen and zero added sugar. Hot and ready in minutes, this broth is delicious alone or used as a soup base. Keto, Paleo & Gluten Free.
Price: $16.99 per 6 pack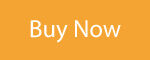 Setting the gold standard in the bodybuilding industry is no easy task. Pros already know that getting micronutrient levels right is a big part of muscle maintenance. Formulated with only the highest-quality whey protein powder, active adults and people with nutrition gaps can also benefit from drinking these delicious shakes.
Easily blendable protein powder makes it easy to meet the nutritional needs of your active lifestyle regardless of how hard you push yourself in the gym. Ideal as a meal replacement shake, anytime smoothie supplement, pre-workout drink or a post workout recovery snack.
Price: $42.99 for 29 servings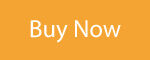 Everyone needs all of the essential nutrients from a balanced diet for a healthy body. However, some athletes push their bodies to the limit every day and simply need more. Following a high protein diet may sound simple but sometimes getting the right amino acids at the right time in high dosages is actually hard to do.
Feed your muscles a whopping 22 grams of protein in each serving of BSN Syntha-6 protein powder. Decide which flavor is right for you and add it to any recipe that calls for the taste of your choice. Use the powder in smoothies, as a shake, and even in baked goods to add more high-quality protein to your diet.
Price: $44.99 for 28 servings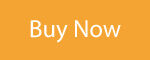 What is it about sweet mango that makes you feel hydrated? Maybe it's the tropical flavor or maybe it's the way it perfectly blends with orange to deliver hydration you actually reach for. Icy cold the Orange Mango Body Armor sports drink rehydrates your body ideal for any time of the day. Work it into your fitness and sports regimen for fast recovery and stamina.
Each Body Armor beverage protects your hardworking body with electrolytes and natural sugar. If you like this flavor also try fruit punch, strawberry banana and blackout berry BodyArmor and share one with a friend!
Price: $12.00 for 12 pack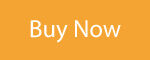 Sugary drinks can stand in the way of your sports and fitness goals. Gatorade's no-sugar version is not only delicious, it's ideal hydration before, after and during extreme sports. Used by professional athletes to replenish the body of essential minerals also known as electrolytes, Gatorade Zero is available in flavors for every game you play.
Pack them in your outdoor bag to restore the body of vital nutrients for athletes. Made with the same electrolytes as the original version, Gatorade Zero contains sucralose to avoid insulin spikes and support weight management. Perfect for low carbohydrate dieters this version of your favorite beverage contains Zero carbs! A great thirst quencher with no added sugar for replenishing electrolytes.
Price: $13.99 for 12 pack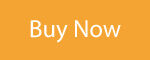 CBD is a compound derived from hemp plants – a cousin of cannabis. CBD Living Water is designed with 10 mg of nanoparticle CBD in each bottle of alkaline water. Made to promote recovery and repair, CBD Living Water is formulated to deliver a number of benefits to your body including pH balance, an anti-inflammatory response and relief from common aches and pains. Unlike cannabis, CBD does not alter the mind as it only contains trace amounts of THC so you can stay focused.
CBD Living Water makes a great gym companion and travel partner offering 10 mg of broad spectrum nano hemp extracted CBD in every 16 ounce bottle. Because of the advanced delivery system the health benefits can be noticed almost immediately. Enjoy relaxation, stress relief, muscle repair and whole body replenishment in every sip! This purified 9+ ph water is hemp sourced and packaged in BPA free bottles to support sustainability and a healthy body.
Price: $84.00 for 24 pack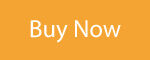 If you were to murder your thirst the only weapon you would need in your arsenal is Liquid Death Sparkling Water. Designed with more than just 100% mountain water Liquid Death offers less carbonation than beer but still delivers a refreshing bubbly taste. Formulated with natural minerals and electrolytes Liquid Death prefers to be recycled as the aluminum cans make great decor, they also support sustainability when disposed of properly. Liquid Death Sparkling Water is available in regular flavor or you can try the Convicted Melon, Severed Lime, Mango Chainsaw, or Berry it Alive.
If you crave iced tea, reach for Grim Leafer, Rest in Peach, or an Armless Palmer. Compare Liquid Death Sparkling Water to other carbonated waters and you'll be pleased that it has slightly less carbonation for a sweeter taste and murderous refreshment. Liquid Death makes for a great alternative to drinking alcohol as well.
Price: $16.99 for 12 pack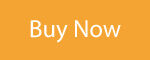 Related Articles: