The cannabis industry is a green rush of stoners, growers and investors. If you want to know which are the best in cannabis right now you can do some digging, ask around, attend a convention or read on. Here are the top 10 cannabis companies you need to know about.
Autumn Brands

If you ever questioned whether or not women can grow cannabis, this brand will let you know. Autumn Brands is a marijuana grower out of Santa Barbara County committed to cultivating high-quality cannabis free of pesticides. The company has an A rating with the BBB (Better Business Bureau) just in case you thought girls can grow weed uh … they can. They also include core values at the root of it all with authenticity, responsibility and environmental awareness. Check out these professional pot growers online or if you are in Santa Barbara County. If you do, you can see Autumn Brands top-quality indoor sun grown cannabis plants. One of the first in the area to take on provisional licenses, you might want to make this a destination on your next green getaway and shake her hand yourself.
Extract Labs
Founded by Craig Henderson in 2016, this CBD isn't just any hemp product. Developed by a humble combat soldier these top-shelf products are affordable plant-based products that are changing the way the world looks at wellness. If you are a newbie (new to cannabis) you may not realize that some types of marijuana products contain high amounts of the compounds known as CBD. Unlike it's psychoactive cousin THC, CBD may reduce some negative side effects of consuming cannabis products as well as offer unique health benefits alone including mental awareness, alertness, energy, relaxation, flexibility, pain reduction and more. There are so many products to choose from including shatter, crumble, isolate, vape oil, pet products and more!
A Golden State
What makes the flower from Northern California so unique? Well, if you are talking about A Golden State flower then there are a few factors that separate it from other cannabis products. First off, A Golden State flower is grown in melted snow derived from Northern California's potentially active Mt. Shasta volcano. Here is where the natural soil is taken from coconut hulls for the most truly organically grown flower available. As the water trickles down from Mount Shasta our knowledge of what great cannabis really is becomes deeper. Cultivators and connoisseurs agree that A Golden State Cannabis is ideal for sharing with friends, solo sessions and anything else, too! Part of the cannabis culture started in Northern California under the watch of the Cascade Mountains. The industry leading cannabis flower has blossomed from these enchanting beginnings and is now yielding some of the most consistently premium harvests around. Try some.
Platinum Vape
If you like vape pens you may not realize that not all vapes are created equal. In fact, some 79% of the vaporizers on the market today tested positive for harmful toxins. That means they are unfit for consumption. Unregulated cannabis products can lower the standard of the entire market making it even easier for illegal cannabis manufacturers. You need to know that illicit vape manufacturers will not stop cutting their distillate with harmful substances to double their profits. Toss out your old THC vape and CBD vape and replace it with Platinum Vape to protect your health. These disposable CBD/THC cartridges are made by a local San Diego cannabis company in response to this National health crisis concerning vaping. Designed to deliver a standardized dose of 90%+ THC every time unlike most vape pens which only deliver 50% or less! NOTE: All Platinum vape cartridges are tested and backed to be safe and non-toxic. Zero pesticides. Highest harvest potency. Pure extraction. Period.
Ocean Cannabis Company
Founded by cannabis enthusiasts for cannabis enthusiasts with a mission to bring boutique cannabis to the table for everyone. Small batch concentrates, vapes, disposables and pre-rolls are all made by Ocean Cannabis Co. with ocean sustainability in mind using as much plastic from the ocean as possible to produce apparel, packaging and other products. Recycling is a key factor in making sustainable products so let your purchases support the movement towards a greener planet all around. You can learn more about how plastic affects our oceans by reading the recycling statistics and while you are there, go ahead and shop around, just be aware that the medicated products are not for sale online.

Lucid Mood
This mood-enhancing cannabis company is based out of Denver Colorado and is rapidly becoming the best way to consume marijuana products. Enjoy this marriage of cannabis and cutting-edge science for products that work in precise steps with your body and mind. Delivering just the right type of high and sensations for your body, the highest-quality cannabis isn't made by accident. It is formulated by some of the biggest cannabis growing geeks in the industry with love. This company offers something most stoners don't know about: low-potency pot. In fact, about 160 Americans who turned down weed because of side effects like paranoia said they might be interested in this type of disposable vape product. LucidMood specializes in making mild-potency products you can use at any time. Puff puff pass it!
Cloudious9
Change the cannabis game with the user experience of Cloudious9. The devices include Hydrology9, Atomic9 and Tectomic9 products. If you are new to using cannabis products it is recommended that you start with the Combo9 Bundle which includes an entire ecosystem of cannabis innovation. You will get the Atomic9, a sleek dry herb portable vaporizer along with a Tectonic9 traditional grinder. People who enjoy smoking traditional flower but want to consolidate their accessories can start here with Cloudious9 for the best way to smoke dry-flower cannabis on-the-go.
Buddies Brand Cannabis
When you really need to get there, bake with Buddies. The cannabis brand includes CBD and THC products along with accessories. Try easing your aches and pains with a soothing blend of fast-acting CBD and other natural ingredients. Or if you dare take on the live resin Liquid Diamonds from Buddies Brand. Simply put, this is an ideal brand for an all around cannabis lover ready to take on distillate at a higher level for a full spectrum experience. Cannabis users know that it is all good but the secret is in the sauce. Buddies Brand Cartridges include powerful, potent and flavorful live resin. Unlike any other brand of cannabis distillate you can find Buddies Brand vapes will never include fillers or toxins.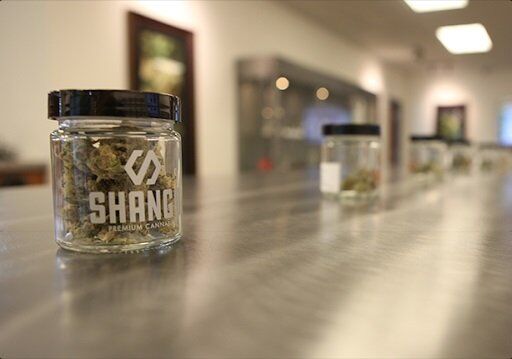 Shango
More than a brand, Shango is a state of mind. It all starts with superior genetics for medical and recreational marijuana products and six full-service dispensaries. A recognized leader in the marketplace and cultivation industry, Shango delivers the ultimate in cannabis standards and consistency. Shango is the exclusive grower of Tommy Chong's Cannabis. Satisfy your desire to try the best cannabis there is to burn with Shango Private Reserve collection sold exclusively in Shango facilities. After all – this is your life. Shop Shango in Oregon, California, Las Vegas, Arizona and Michigan.
Sonoran Seed Company
If you are able to cultivate in your area you may be interested in planting a few seeds of your own. Unlike other seed producers the Sonoran Seed Company does not produce feminized seeds. If you are looking to farm hemp for generations to come, you already know that this is a valuable strategy. Near and dear to Arizona heritage of yours truly, this company was recently launched by a horticulturist in my own family. This collaboration includes the original West Coast Green Thumb (Billy Artwohl) who works closely with Plant Aid nutrients to develop the best possible results from any plant crop you planted. Specializing of course in greenery including hemp and it's cousin cannabis, the Sonoran Seed Company offers the foundation for a hemp plant that outlasts the roughest climates successfully. NOTE: For serious growers only.