CBD TEST: The Wonder Oils That Will Save Us from the Pharma Devils
I stayed away from the Ibuprofen Instead, I turned to CBD gummies to fight the inflammation and the pain from a recent climbing injury. And as I sat down, I no longer noticed anything in my shoulder. To the point where I completely forgot about it as I cooked dinner for the family. CBD is a modern miracle.
Here's our favorite CBD brands:
Best CBD
Hemp Bombs CBD Gummies
I recently tried both Nature's Script and Hemp Bomb gummies and oil. I didn't notice much of a difference between the two. But they both helped assuage my soreness and pain after big missions, and all without putting money into the hands of the greedy pharma beasts. But also there are some nights when you have an early wake-up and the brain just won't shut up. Ambien is a huge and hideous drug given like candy to any and all people who have trouble sleeping, another big Pharma money grab leaving countless negative stories in its wake.
But CBD oil has similar effects without all the addictive properties or the psychotropic effects associated with Ambien. My wife and I tried a few oil drops one night before bed and fell asleep easily and slept soundly, without any of the side-effects that come from the usual suspects (the grogginess of NyQuil, the pain and poison of alcohol, the frighteningly long list of side effects from Ambien, or even the difficulty waking up early I've noticed from straight up THC).
Nature's Script has a huge variety of products, giving seemingly countless options to use the product to treat countless ailments for both you and your pet. Its clean bottles and design give them that air of medicinal wellness for you upstanding folks still under the pharma propaganda belief that anything associated with marijuana is the tool of the devil. And Hemp Bomb, with about as wide a product line, has the look and feel of the products we outdoor people have traditionally preferred as alternative medicine, the green THC kind that is.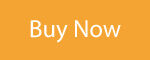 Life Elements CBD & Honey
Life Elements has that whole organic, ethically sourced bit on lockdown. They use honey (which they harvested from their own environmentally conscious hives) and from that, they've rolled out a couple of interesting alternatives to oil and gummies (though they still have oils). One thing I love is their bath bombs, especially when you're seriously aching. Another is their CBD and honey skin care products, from ache and pain relief ointment to lip goo and skin repair.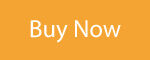 CBD EASY
When you want to enjoy taking pain-relievers, turn to CBD Easy! This company makes a rare form of full-spectrum hemp essential oil gummies made into delicious CBD Chews. Designed to be 100% THC free and non-psychoactive, these gummies won't show up on a drug test, but they will offer pain relief without any of the negative side effects commonly suffered by those who use pharmaceuticals for pain.
If you're ready to make the switch, try the CBD Easy Combo Pack! It contains everything you need to approach pain naturally including:
– CBD Alcohol-free Tincture (1,000mg CBD per bottle)
– Oral Mist in Natural Melon Flavor
– Probiotic Formula Chewables in Acai/Blueberry Flavor – 30 count
– Bone & Immune Support Chewables Natural Berry – Flavor 30 count
The CBD Easy Combo Pack is the best price for these high-quality pain relievers. But you can also choose from anything on the CBD Easy menu. Don't miss out!
SpeakEasy710
Voted BEST CBD Product of the Year in 2017 for their Vape Pens and CBD Products, SpeakEasy710 offers one of the best Vaping pens + cannabis oils around. Take their vape pens when you head out for a night on the town, and you'll be sure to have a great time. Cannabis oils from SpeakEasy710 come in a variety of colors, ranging from heavy dark black to pure golden yellow – which is a clear indicator of the time spent in production to create these premium grade cannabis oils. [Purchase: $45]
Try out the SpeakEasy CBD Tonic! Or any of the other products from SpeakEasy710 including their therapeutic grade CBD oil, Pure golden cannabis tonics, and more!
CB Scientific
With so many questions about what's actually inside any type of cannabis product, from edibles to CBD vaporizers, you may want to know for sure. So, get your own professional results on CBD and THC content of any product at home with the CB Scientific test kit. Able to deliver quick, accurate results so you can always know the percentage of cannabinoids in any product. CB Scientific also makes a smart device that works like a Pain-Patch using Nano delivery for fast topical absorption of CBD and rapid pain relief. Try it!
With all the uses, CBD products are nothing short of nature's miracle. And a must-have for anybody who constantly abuses their body, or even just lives a bit more stressful lives than perhaps they were meant for. So yeah, that's everybody.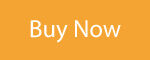 Organabus
Cannabidiol is also known as CBD – one of the main pain-relieving compounds in cannabis. Organabus offers organic CBD products including vapor-liquid, tinctures, edibles, candy, and more! Organabus also offers express shipping! NOTE: All Organabus products are 100% non-psychoactive and ultra-helpful for those who struggle with chronic pain and want another option from pharmaceuticals.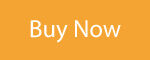 CBD SeltzerFizz
When you are out on a run, or you want to relax after taking a run, hike, trip, or ride on the mountain, adding a CBD fizzy to your drink can help. Toss in a SeltzerFizz to your juice or just drink it with water for 99.96% pure CBD in a variety of flavors.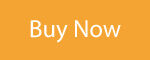 Quicksilver Colorado Hemp Oil
Finally, there's Quicksilver Scientific's Liposomal Colorado Hemp Oil. That "liposomal" part means they basically modified the hemp oil to maximize their benefits and reduce (or at least somewhat control) any nonbeneficial aspects. Basically, it means it'll be more effective and quicker-acting. According to Quicksilver, the "Quicksilver Delivery Systems™ phospholipid encapsulation system bring the power of intravenous delivery into convenient oral ingestion." As CBD exploration increases, some companies are tweaking the effects on your system (more than 1,000 genes are differentially upregulated by cannabidiol). When it comes to isolating and perfecting CBD's benefit distribution, Quicksilver Scientific is leading the charge.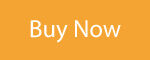 What is CBD, and What Does it Do?
CBD is cannabidiol, the part of the cannabis plant that doesn't get you stoned — it's not psychoactive, though it has strong effects on the nervous system, among others. It's known for its pain-killing abilities, as well as for its value as an anti-inflammatory. It's been used to help treat anxiety and even been posited as an aid in battling withdrawal while struggling to overcome addiction.
But it's also been shown to help treat epilepsy, suppress cancer cells, help with diabetes inflammation, even slow the onslaught of Alzheimer's. Most recently, our editor administered CBD to a close family member to fight Parkinson's, to great results. A long list of its many positive effects can be found here [https://www.medicalnewstoday.com/articles/317221.php]. But on top of its potency with humans, CBD oil has been shown to be a huge help with man's best friend.
CBD for Dog Seizures & Arthritis, Anxiety and More
We run a pet-sitting service out of our house. That means we get all sorts of dogs in all sort of conditions. But the worst are the dogs feeling separation anxiety. We recently had a black lab overfilled with energy who ran around the house, nervously picking up our son's toys, who spent all night pacing, who just couldn't relax. But since I'd just received a few containers of Hemp Bombs and Nature's Script, I administered a few drops of Hemp Bombs which allowed the dog to relax, curl up, and enter a fitful sleep. He woke up the next day considerably more comfortable and familiar. To think of how many times my friends have had to postpone adventures, or cut them short due to a nervous dog they knew was pacing around the house. And you can't reason with an animal, can't talk him or her down. But with this all-natural simple oil, boom, dog's comfortable, you're comfortable, and all is copacetic.