First aid kits are one of those things that we figure we'll never use so we downsize them repeatedly. Until we're left with a few bandaids and a tensor bandage and we call it a "First aid kit". We carry the bare minimum to eliminate weight, and quite often what we carry is not the right stuff. So if we want to be weight conscious but still have effective first aid materials, what should be in our packs? This first aid kit checklist is for items I like to carry while working and touring in the mountains.
First Aid Kit Checklist
The following suggestions are not the end all be all. Many guides/backcountry people carry different things, but this is the list of the essentials I carry while weight is still considered.
One use CPR masks just suck. Carry a proper CPR mask in your pack in an easy to access spot always. Throw some latex gloves in the box too. Maybe you tour with people you don't mind locking lips with, but maybe the crap hits the fan and you have to do CPR on a random. Maybe they have vomit-covered lips due to trauma. Carry a good pocket mask.
Price: $8.95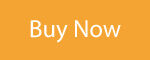 Latex or whatever. If you arrive on a scene and someone is bleeding, or puking, or shitting (Spinal Injuries) you will want gloves. There is not time to be squeamish. You need to help, having a barrier between your skin and the dubious fluids emitting from your patient will help you act more quickly and less grossed out.
Price: $9.95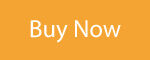 There's a bunch of different types. If you're dealing with severe bleeding you need something to staunch the flow. If someone has arterial bleeding you need to stop the flow.
Price: $11.99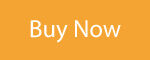 If you have a wound or burn, a normal bandage will get glued to the wound with plasma (Ouchy juice). You want something that doesn't stick to the wound. Telfa makes really good ones.
Price: $10.99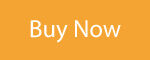 Carry first aid scissors. They enable you to cut clothing without hurting your patient. Trauma Sheers are even better, then can cut through ski boots. But, if they're wearing Arcteryx don't cut it. They will kill you.
Price: $22.00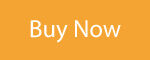 Sprains, dislocations and hyperextensions. These are good to have. Low weight and massively helpful with ligament and muscle ouchies.
Price: $7.99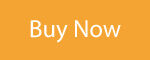 Carry first-aid tape. Can't attach a bandage without tape. It's gotta work when it's cold. Most first aid tape works even if its cold.
Price: $4.99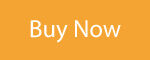 Check your kit, likely it has triangular bandages, if not add some.
Price: $9.99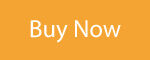 Band-Aid's?
Hahaha…nope. If it's a minor enough wound to require a Band-Aid then you don't need a Band-Aid. Harden up.
Over the Counter Medicine
Some Benadryl, Ibuprofen, and Aspirin. Good for Anaphylaxis, muscle pain and heart attack.
Ideally, you all have a first aid course. If not then get one. That'll help you be better at taking care of hurt friends.
Going ski touring is fun, super fun. You get to go up, and then even better, you get to go down! When we tour we're all kitted up with transceivers, probes, shovels, extra layers, headlights, and extra gloves. All the things that help you avoid or react to an avalanche. But are you prepared in the event someone gets hurt?
DIY First Aid Kit Price List:
Total Cost – $103.85