This year you will notice that more people than any year before are vaping marijuana. So we figured it was time to put together a list of the best vape pens for smoking marijuana oil and concentrates, and even flower.
Best Vape Pens
The Atomos Jewel Unique looking, and ultra-sleek the design is perfect for discreet, comfortable use anywhere you go.  Known to maintain the right consistency of your favorite concentrates, the Atmos Jewel Vaporizer features a ceramic heating chamber for big pulls and portable puffs that go anywhere you do. Made to hold more than most vape pens, this development from Atmos Jewel includes everything you need to get started. Use the kit for the easiest portable puffs around! The Jewel Kit from Atoms includes: Silicone vaporizer holder, a ceramic Atomos Jewel heating chamber, Atmos vape lighter & 6 inch Type B mini USB charger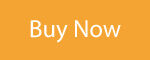 The KANDYPENS RUBI allows you to use either liquid or oil products in this innovative vape pen. This vaporizer from KANDYPENS features an exclusive OCELL Ceramic Coil Technology and Temperature Regulation you won't find anywhere else. Designed for DTL (direct to lung) use, other features of the RUBI include 8-second auto-shutoff, leak proof design, micro-USB charger, battery indicator, 4-inch compact shape plus a refillable cartridge pod and more. Customers commonly report smooth, big hits and high-quality use with long charging hold for this version of the KANDYPEN micro vape pen.
The low-heat feature of Dr. Dabber Ghost Vape pens makes it ideal for all types of concentrates. One of the best vape pens for sale for oils, waxes, crumble, shatter, or any other concentrate you want to including pre-formed dab tabs in your Dr. Dabber Ghost vape pen. The exclusive titanium technology heats the concentrate up red-hot slowly at first, and then faster so the product does not burn. On contact, this eliminates any issues that can occur as a result of vaporizer pens with inferior atomizers. Dr. Dabber Ghost vape pen kits include everything a new dabber needs including the Dr. Dabber Ghost Battery, Dr. Dabber Ghost charger, silicone storage ball, loading tool, and a replacement titanium atomizer.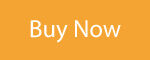 Some people do things differently. Sleek and sexy, the DaVinci is a smart vape made for the original way of smoking: flower. Used for all types of products, the DaVinci MIQRO Vaporizer allows you to experience 420 on a higher level. Pair dry herb in the chamber and make your sessions more fun. Ideal for microdosing, this DaVinci is the only vaporizer made for dry herbs ONLY. MIQRO is smaller than the standard Davinci Vape Pen (about 3 inches/1.5 inches). The DaVinci MIQRO Vaporizer will never let you down when it comes to a clean smoking experience so, go ahead and splurge this year with a great vaporizer for dry herbs.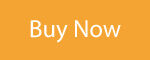 Linx Blaze Atomizer- ($135.99)
When you want to blaze it up but do not want all of the additional waste from plant matter and solvents, try the Linx Blaze Atomizer. The vape pen is designed to offer the first-ever quartz atomizer on the market. The extra-large ceramic plate makes the recessed atomizer superior to any other vape pen you can find. The Linx Blaze Atomizer has a long life and offers unrivaled flavor in the industry with a first in-laid heating atomizer made for extracts and concentrates.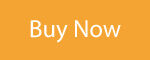 Green Dot Live Resin Cartridge
This full-spectrum CBD pen is designed with .5 ML in every cartridge. The Green Dot oil vape pen is the Holy Grail of vapes as each cartridge contains pure essential oil of cannabis. Solvent-free cartridges are pre-filled with the highest-quality live resin in the industry makes this Colorado company stand apart. GreenDot uses a hydrocarbon extraction process for the purest concentrates and a live essence of cannabis extracts cultivated with superior genetics. The process performed by the growers includes conditioning of all breed strains for uniform terpene and resin profiles. Next time you find yourself in Colorado go search out one of the batteries and cartridges. One of the best 510 vape pen batteries we tested which flies under the radar.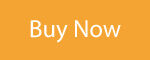 iLAVA Delta 8 Cartridges
This company provides what you may expect from any vape company: Δ9 THC distillate cartridges for a universal vape pen. What you may not already know is that there is another, much kinder THC compound available. Unlike Δ9 THC, Δ8 THC is not available in large amounts inside most concentrates. Using an exclusive extraction process, iLAVA Δ8 Clarity cartridges offer a more clear-headed high. Users commonly report soothing body sensations and a mental feeling of relaxation, unlike the more psychotropic cannabinoid Δ9. Available in ultra-clear distillate cartridges out of Arizona in indica, sativa and hybrid strains.
NOTE: All iLAVA Clarity cartridges are made without the use of solvents for a pure, clear distillate.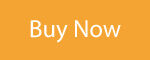 HUXTON Vape Cartridges
The HUXTON brand vape pens are made in a range of sizes, flavors and dosage but you will notice that the terpene profiles of many Huxton deliver just the right vibe for any 420 celebration. Made in a range of flavors and enriched with the essence of cannabis flavors for synergistic terpene combinations, every Huxton disposable vape pen is sure to please. Flavors of Huxton Vape Pens include Café Latte, Orange Dream, Spiced Cake, Cool Mint and many more.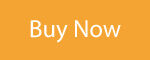 QUANTA CBD Cartridges
This company is for everyone who knows that 420 is for CBD, too! This company is the only CBD vape pen provider that uses polarized CBD compounds to energize your body and help clear a foggy holiday head. Your 4/20 must-have, QUANTA CBD vape pens are available with terpene profiles to help ease any sluggish tendencies you have. Use the (+)(-) polarized CBD compounds and the exclusive technology to amp up your 4/20 celebration. These pens can be used all year, any time of day or night to boost your body's natural ability to feel calm, relaxed and energized at the same time. Oh, yeah and … QUANTA CBD products are 100% LEGAL in all 50 states.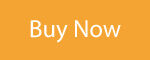 Related Articles: