It's that time of year again! Time to refresh, renew, and recharge the comfort level of your home. Spring is the perfect time to give your living area a good hard look, toss winter-worn items, and bring in some fresh new life. Whether you're looking to add a splash of green, boost healthy eating habits, or simply upgrade your space with a bit of luxury, we've got the products you need!
Best Home Comfort Products
If you live in a dry environment, you could wake up after a long night of sleep to a dry nose, sinus problems, and other health issues that are easily solved by raising the humidity level of your room. Enter the LEVOIT smart ultrasonic humidifier.
Perfect for rooms up to 505 square feet, this easy-to-use, top-fill humidifier will boost the humidity level in your room for up to 60 hours on one fill. Control the humidity levels from an app or by connecting it to Alexa and speaking a voice command from the comfort of your couch or bed. A special essential oil holder provides you with the ability to enhance your experience by adding oils of your choice to be diffused while the humidifier runs. Use lavender to relax or eucalyptus to clear the sinuses during cold and flu season while the humidifier keeps your room at perfect humidity levels for you.
Price: $79.99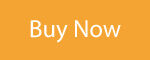 Frustrated by constant dust, pollen, smoke, and pet dander that you can't seem to get out of your house no matter how hard you try? Look no further than the Honeywell HPA300 True HEPA air purifier. This powerhouse of an air purifier circulates air nearly 5 times an hour to clear any room of unwanted pollution common to most households.
The medium size purifier cleans the air of a room up to 155 square feet while the large unit takes care of spaces up to 1500 square feet and the extra large unit covers a whopping 2250 square feet. The unit is so energy efficient it earned the Energy Star label and its quiet performance will leave you feeling refreshed and relaxed while it does the hard work of keeping the air around you clean and free of allergens.
Price: $249.00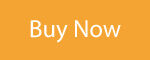 Want to add a rustic pop of coziness to your living room, game room, or all-season porch? Look no further than Manitobah, the company that brought you the coziest winter socks and the cushiest Mukluks on planet Earth.
Manitobah's chunky knit throws are a perfect blend of soft luxury that adds a modern rustic touch to any living space. They come in three colors including earth, navy, and burgundy, so you can match your style perfectly. Cozy up with a good book or snuggle up to your favorite person with this blanket that's large enough to cover a 50" by 70" space!
Price: $175.00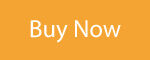 Get in shape with a new yoga mat for your home or studio with PrAna. This large yoga mat is wide and long enough for even the most advanced poses, and comfortable enough to make you want to keep going even after your session is over.
The mat is comprised of three eco-friendly layers including sustainably sourced rubber, 100% organic cotton, and recycled materials. This is a mat you can feel good on and about. It comes in two colors to match your aesthetic and is easy to wipe clean and air dry when needed. Slip resistance tops off the benefits of this perfect addition to your workout studio, home gym, or daily meditation sessions.
Price: $110.00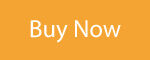 It's spring and with the change in seasons comes an influx of weather emergencies. Don't find yourself or your family unprepared or caught off guard in the middle of a storm. The Midland NOAA radio will keep you advised of weather warnings, watches, and advisories with channels for floods, tornadoes, thunderstorms, and more.
Program the radio to alert you for warnings related to specific counties and customize the way you want the warning to come through. A voice alert, 85 dB alarm, or LED visual flasher alert are all available to keep you weather-aware. Plug it in during regular use and use the battery backup mode when the power goes out. The radio will always lock onto your county's weather radio signal reducing downtime and eliminating the hassle of programming, giving you instant access to local updates when you need them most. Use it at home or on the road and stay protected no matter where you are.
Price: $69.00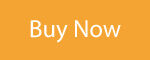 It's time to retire those old lawn chairs and sit in style with Dometic's Go Compact Chair. This sleek but tough chair holds up to 280 pounds and is super durable thanks to its build of heavy-duty fabric and lightweight but tough aluminum.
Take this chair on the go to sporting events, tail gaiting parties, and backyard events. Keep it on hand to provide extra seating for your friends during BBQs and pool parties. Then, when you're ready to move on, fold it back up and store it in the included carrying sack. It's small enough to fit in your trunk and store away in a garage, but big enough to be comfortable and roomy when you want to kick back and relax.
Price: $149.99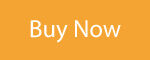 If it seems like you're always running out of batteries, having to buy new ones, and never have the ones you need, you're not alone. That's why Paleblue came up with rechargeable batteries that are good for your wallet and the earth.
Their rechargeable, fast-charging lithium batteries contain 1,000 charge cycles per battery, meaning you won't need new batteries for a long time. They charge with a simple cable and a USB C plug that directly charges the batteries – no extra clunky charger needed. And, thanks to their safe charging capability, you'll always know when your batteries are charged and ready to go.
Their starter kit has the most commonly used AA and AAA batteries, but they've got batteries for all of your needs.
Price: $54.99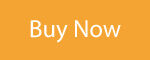 When you're ready to give your home a complete spring clean, sometimes the hardest places to reach go unnoticed. Rather than leave the layer of dust and dirt on your ceiling fan, or risk life and limb trying to dust it, get the Blade Butler.
This super smart gadget does all the hard work for you by trapping the dust into a cleaning bag attached to a telescopic pole, making even the highest and hardest-to-reach fans easy to clean. No more dust and debris falling to the floor or furniture below with this easy-to-use, convenient method of cleaning your fan blades. It's safe, effective, and easier than ever to keep your ceiling fan sparkling clean.
Price: $69.95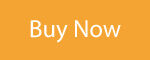 Love to garden but live in a small space? Or wish you could harvest juicy ripe tomatoes during the middle of winter? Now you can! Grow your own food with the indoor, hydroponic AeroGarden Farm system. This stunning indoor farm comes with everything you need to grow salad greens, herbs, flowers, and vegetables. That's right – tomatoes in the middle of winter.
Growing is made simple thanks to the automatic timer that controls lighting, a digital touch screen that informs you when to add water and plant food, and remote monitoring to make sure your plants grow well even if you're away. Get started with his simple-to-use kit and watch your included lettuce, herb, and tomato pods grow before your very eyes.
Price: $1,049.99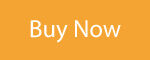 This might just be the last cooking gadget you will ever need. This smart countertop device can replace 15 appliances that take up space and crowd your kitchen. Get rid of your blender, rice cooker, slow cooker, food processor, yogurt maker, bread maker, and more because this one machine does it all! Multo's smart recipes come pre-loaded with thousands of dishes from simple to sublime so you can learn as you go.
Not only can it sous-vide, mix, emulsify, boil, and steam, but it can also knead, grind, grate, chop, and whisk. This really is the all-in-one tool you've been looking for. With Bluetooth capabilities and an app, you can easily check in on your dish while hanging out with family or friends and let CookingPal do all the hard work for you.
Save time and money in the kitchen and all while whipping out restaurant-worthy recipes with the CookingPal by Multo.
Price: $999.00