If you're working from home, you may not have a perfectly set up home office with a desk at just the right height and an ergonomically balanced chair. But with the ErgoFoam footrest, you can give your posture a tremendous boost. Thanks to the high density foam, the rounded footrest is perfect place to rest your feet for hours on end while you're working at a desk or table. By placing your feet on this footrest while you sit, you'll ensure an ergonomic sitting position, and help support your back, leg, knees, and circulation. Yes, it really can do all that!
The footrest is wider than most available and comes in regular and tall sizes to accommodate for different height ranges. With a lifetime warranty, you can use the ErgoFoam knowing that you'll automatically qualify for a free replacement if you ever need it. The footrest comes in two colors – black and grey – to blend in with your office style and is covered with either breathable mesh or velvet for maximum comfort.
Best For: One of the best gifts for home office
Price: $39.95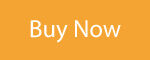 Tired of sitting endlessly for hours on end? Even with the ErgoFoam, sitting gets old after a while and trips to the kitchen for water just don't cut it. Rather than get frustrated, get the Fluidstance Balance Board. This handy tool is an ideal home office accessory that allows you the ability to move, get your heartrate up, and stay active even while working on all day long.
What is it? It's a balance board you stand on that provides slight motion while helping you stay focused. Just by standing on the board you can burn calories and increase your heart rate while improving balance and adding subtle movement to your workday. These work well with everything from a stand-up desk to a makeshift desk at your kitchen island. Stand up and burn around 19% more calories than if you stayed seated all day, keep your circulation healthy, and help your posture all at the same time.
Best For: One of the best gifts for living room
Price: $159.99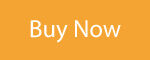 If you're a fan of Fluidstance, you'll love the Indo Board. Hop on this fun workout board and instantly start improving your stability, balance, core strength, agility, and coordination. This indoor/outdoor trainer has been used to help professional athletes and Olympians reach peak strength and fitness.
The uses for the Indo Board are countless. You can concentrate on upper body strength, lower body strength, balancing, use it for physical therapy, or rehabilitation after an injury just to name a few. The board is excellent for beginners as well as advanced athletes and strenuousness can be adjusted accordingly.
The deck is made with a non-slip surface, the roller is indestructible, and with eleven designs to choose from, you're sure to find a board that suits your style. Every board comes with an instructional DVD that has over two hours of instruction to help you get the most from your newest piece of exercise equipment.
Best For: One of the best gifts for athletes
Price: $169.95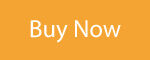 The Bosu Ball is a dynamic balance trainer that is a perfect addition to your at-home gym. This little unit will add a whole new dimension to your workouts with added muscular strengthening, flexibility exercises, cardio training, and endurance training. Every purchase comes with downloadable workouts to boost your overall fitness and health, no matter what level you're starting at.
The half-ball is part balancing act, part endurance trainer as you use it with a wide variety of exercises from squats to stair training to stretching. Along with the balance ball, you'll get a handpump to fill it up and a 2-DVD set of training and exercises to download.
Best For: One of the best gifts for athletic trainers
Price: $119.95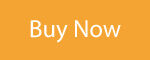 You can't forget about your bedroom, kids' rooms, or guest room – you know, for the time when you get to have friends over again. Our bedrooms are seeing way more foot traffic than ever before thanks to our Covid-induced homestays and it might just be time to ditch your old bedsheets and freshen up those rooms.
Nestl bedding provides 5-star resort-style bedding at an affordable cost making these a must-have for your home-comfort upgrade. Every sheet and pillowcase is made of 1800 thread count microfiber material that makes them silky soft to touch and a dream to sleep in.
Made with you in mind, these luxury sheets are machine washable, incredibly durable, wrinkle free, and resistant to fading. The fitted sheets have deep pockets and elastic lining to ensure a snug fit that won't come undone after a long night's sleep. There are also 44 colors to choose from so you'll be sure to find a set that fits every bedroom in the house.
Best For: One of the best gifts for bedroom
Price: $26.99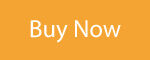 Let's not forget about our four-legged friends with all the comfort upgrades we're giving our home. They need some extra TLC, too, and what better than a plush memory foam couch.
The large Orvis memory foam couch is just the right size for individual dogs that weigh from 60-90 pounds or for two smaller dogs to share. The couch consists of two bolsters stacked on top of each other to provide extra support for your pooch without caving in under continual use. Memory foam is ideal for providing comfort and support for arthritis, relieving pressure points, supporting joints and muscles, and even boosting circulation.
It's a snap to take care of, too. The outer hypoallergenic, water-resistant cover ensures the padding stays clean and dry. It also zips off in one easy motion and is washing machine safe for any cleanup needed.
Best For: One of the best gifts for dog owners
Price: $349.95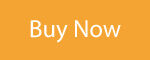 Staying home more means a lot more cooking and with more cooking you'll probably realize how desperately you need… the Rad Pan. Unlike any other cooking pan on the market, the Rad Pan was made with you in mind.
This pan can do it all – it's dishwasher safe, oven safe up to 500 °F, and has a cool touch handle ensuring your hands won't feel any of the heat while you're cooking. The pan is made of hard anodized aluminum with an ultra-durable non-stick surface and is shaped with a patented design that helps make flipping everything from eggs to stir fry a reality for beginners and pros alike.
If those qualifications weren't enough to make you run out and get one, it's also FDA approved, SGS approved, PFOA and PFOS free, and NSF certified. In other words, this pan does it all and is loved by everyone who works hard to keep harmful chemicals out of your cookware.
Best For: One of the best gifts for home cooks
Price: $89.99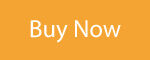 We know what you're thinking – it's a towel. But this isn't just any towel. This is the last towel you'll ever need.
The Tesalate Towel is an Aussie-created powerhouse of beauty and one-of-a-kind fabric technology that provides all the comfort of a classic towel with the fast-drying power of sports fabric, and a sand/dirt barrier unlike anything you've ever seen. That's right – it's a towel that does it all. It will dry you off and absorb up to a liter of water all while drying itself in half the time of a regular towel. Then, when you're lying in your backyard watching the kiddies swim in the pool, it'll keep you dirt and sand free. It's also super compact, double-sided, has a handy hook for hanging, an included carrying pouch, and comes in two sizes – single if you want to go solo or XL for your and your SO to enjoy together.
With over 30,000 five-star reviews, it's clear that everyone is raving about it. We think you'll join the happy towel horde.
Best For: One of the best gifts for surfers
Price: $59.95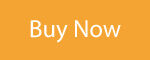 No comfortable home is complete without fragrant, luxurious, hand soap. Baylis & Harding craft their made-in-UK hand soap to be 100% free of parabens and animal testing. They are also a Vegan Registered company and commit to being eco-friendly, producing their soap in bottles you can recycle. Each one of their soaps contain infusions of elements such as jasmine, white tea, and vitamin E to benefit your skin.
With five luxurious scents ranging from White Tea and Neroli to Oud Wood and Bergamot, there's something for everyone. If you're looking for a pleasing everyone-friendly scent, their Fresh Lemon and Mint will be your new go-to soap for the bathroom, kitchen, outdoor bar, and anywhere else you need a bottle of perfectly cleansing, lightly scented soap at the ready.
Best For: One of the best gifts for moms
Price: $10.00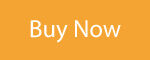 This invention is far more than your run-of-the-mill bean bag chair that goes flat after a few seated sessions. The Moon Pod is crafted to reduce anxiety, support the posture of anyone that sits on it, melt stress, and relieve tension plaguing your back and muscles. Thanks to the unique high-density bead filler, sitting on this beanbag will feel more like a floatation therapy session than sitting on a chair.
When using the Moon Pod, you can sit, recline, or lay down and sleep depending on how you choose to use it. The high-density filler provides exceptional ergonomic support and, since it weighs a mere 12 pounds and is about 4 square feet, you can use it anywhere from your living room to your home office, bedroom, or entertainment room. The Moon Pod is engineered to conform to any body size and shape and respond to any movement.
Want a bean bag big enough for two? That's available as well. Choose from the Moon Pod for one or the Super Moon Pod for two. Have a family? Plan on purchasing several! Thousands of 5-star reviewers got one and went back for more! Pets, kids, grandkids, grandparents, moms, dads, and significant others everywhere have fallen in love with this revolutionary product.
Best For: One of the best gifts for your wife
Price: $299.99