When spring and summer finally arrive, there's nothing quite like kicking back and relaxing on your porch or balcony to enjoy the warmth and sunshine. With a hanging macramé hammock hair, you can maximize your relaxation and peace while enjoying the sun, watching your kids play in the yard, or reading a good book during some downtime.
When it gets too cold to be comfortable outside, hang it up inside to create a cozy reading nook with a throw blanket to enjoy during the winter. This makes a fantastic addition to a child's or teen's room, an in-home library or study, or an enclosed patio. Make your coffee time in the morning or daily reading time the most relaxing moments of your day.
Price: $49.99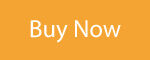 Not only do Himalayan salt lamps look amazing, but they create an environment that feels amazing, too. They are made from Himalayan rock salt. When lit up, they create a warm, ambient glow that helps generate a sense of peace and contributes to a calming atmosphere. For the ultimate in ambiance control, this lamp comes with a dimmer switch so you can perfectly tailor the amount of light to the setting and mood you're trying to create. The natural Neem wood base helps this lamp to accent nearly any décor or style in your home.
This lamp works perfectly as a nightlight for bedrooms or when bumping up the luxury level in your master bathroom to create an in-home spa.
Price: $19.99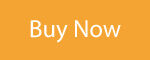 Bath and Body Works scented candles are as classic as you can get for adding luxurious scent to your home. They are notoriously long-lasting and with a single match can transform your home into a mountain cottage retreat. Winter Candy Apple provides tones of candy apples, crisp Bartlett pears, bright oranges, and homemade goodness. The exclusive soy-based wax burns slowly while giving off hours of sumptuous aroma. It melts evenly when all three wicks are lit and burns up to 45 hours. For a delightfully fragrance-filled home, this candle can't be beaten.
Price: $22.99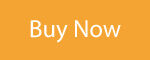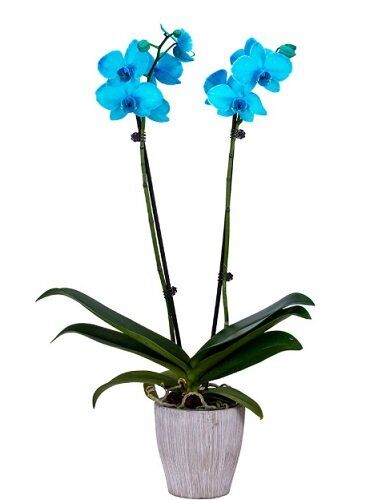 It's hard to get more zen than orchids. This plant is renowned for its long-lasting flowers, elegance, and artistic-like qualities. Placing one of these beautiful plants on a coffee table or dining room table will instantly bring a sense of quietude and peace into your home. You'll be able to watch it day after day as each bud slowly blooms and lasts for months in a near-permanent state of blooming.
These beautiful flowers love areas in the house that aren't in direct sunlight, making nightstands, dining room tables, and end tables in hallways or living rooms the perfect location to add some beauty. Not only will these look fantastic in their current shade of aqua, but they'll rebloom white, enabling you to match the décor and style of any area in your home.
Price: $41.99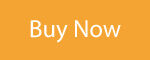 If you have a thing for East Asian décor, then you know you won't be able to get much decorating done until you incorporate a Buddha statue. Whether you place this in your in-home yoga studio, your bedroom, or an area in your home to simply boost the zen level, you won't go wrong.
This antique-looking statue is tall enough to stand alone as décor but small enough to blend in and add to your current style. Each statue is hand molded from stone and resin with detailing and hand painting. From start to finish, these take 60 days to create and show excellent craftsmanship. Use this statue as a reminder to live peacefully and in harmony with nature and the world around you.
Price: $34.90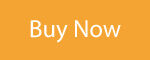 For the most luxurious night's sleep possible, soft, breathable, fresh sheets are an absolute must. Celliant has created some top-of-the-line sheets that promise to give you the best night of sleep you've ever had. Not only are they made of cotton and patented yarns, but their sateen weave also creates a soft, cool, and breathable sheet that looks great and feels even better.
If that wasn't enough, proprietary infrared technology boosts blood flow, promotes better circulation, helps you fall asleep faster, and aids with muscle recovery and increased energy. Even the FDA is on board with this company's sheets and has put their seal of approval on Celliant's claims. Just when you thought naptime couldn't get any better, it just did.
Price: $169.99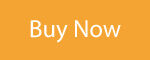 You can't possibly upgrade sheets on your bed without getting plush pillows to go along with them. Avocado has come out with the greenest of green, plush, luxury pillows. It's made from organic certified latex and Kapok fill, wrapped in a luxurious high thread-count organic certified cotton cover. They come with a medium-plush feel but can be easily zipped open to adjust the fill level.
Each pillow is handmade in Los Angeles and comes with a one year warranty. They are entirely vegan and sustainably sourced, perfect for those wanting an alternative to down or wool. It's also hypoallergenic, non-toxic, and the ingredients are grown pesticide-free. For the ultimate in green luxury, you can't pass up these green pillows.
Price: $89.99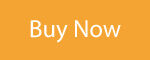 We all know that Alexa can tell you what the temperature is outside, but can she notify your phone about weather changes in your own backyard when you're on vacation or alert you to potentially serious weather conditions you should prepare for? Well, now she can with AcuRite Atlas Weather Sensor.
With this 5-in-1 sensor, you can create custom weather alerts, share real-time weather readings, and use it year-round in wind, rain, snow, and shine. Leave town with confidence, knowing you can check in on hyper-local weather at any time. The in-house display provides real-time, accurate readings and forecasts so you can plan your day according to the weather you'll encounter for the day. Hook it up to Alexa and make it part of your morning routine before you get ready for work, and you'll never be caught without an umbrella again.
Price: $149.99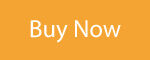 Every kitchen needs a good set of knives. If you spend any amount of time in the kitchen preparing meals, baking, or perfecting your home chef skills, you need knives that are sharp, versatile, and won't let you down. F.N. Knives has created a set that is not only sleek and stylish but so versatile that you'll be able to reduce the clutter in your kitchen.
The chef's knife, santoku, and pairing knife are all made from 67 layers of Japanese Damascus VG10 steel for phenomenal edge retention and rust prevention. The sharpened angle is at 26 degrees, ideal for cutting and remaining sharp. The blade is incredibly durable and resistant to chipping. Finally, the handle is made of glass-based epoxy resin laminate to provide a solid grip that feels natural and comfortable. Add this set of knives to your kitchen, and you'll instantly upgrade your home culinary experience.