If you love to get outdoors, or even if you prefer to stay warm and snuggly inside, grab any one of these UPDATED – 17 outdoor books adventure & reads.
There's No Such Thing as Bad Weather: A Scandinavian Mom's Secrets for Raising Healthy, Resilient, and Confident Kids (from Friluftsliv to Hygge)
Raising confident kids isn't easy in today's fast-paced world filled with conflicting messages aimed right at your children. But you can tackle it with Mother Nature! Take the tips from A Scandinavian Mom's Secrets for Raising Healthy, Resilient, and Confident Kids to develop long lasting love for nature with your children. Linda Åkeson McGurk believes that the best memories are made outside together. Jumping into puddles, digging holes to plant fresh flowers or finding worms for your fishing pole and climbing trees all serve as teachers to raise resilient, healthy kids. Let's face it … life isn't always an easy journey. In fact, it is filled with challenges both natural and man-made but no matter what happens, Linda's book opens up the secrets to surviving "bad weather."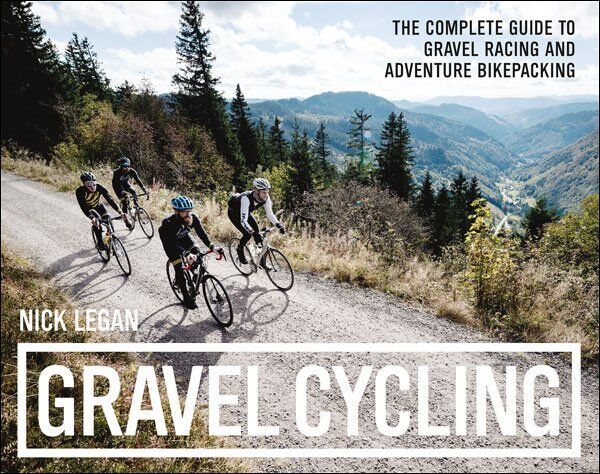 Gravel Cycling: The Complete Guide to Gravel Racing and Adventure Bikepacking
Nick Legan's Complete Guide to Gravel Racing takes you off road into the unpaved territories of gravel grinders. Back where they bikepack, Nick has been making mental notes and gathering interviews with other top gravel junkies to create this glorious guide. Take it along where you ride for what you need on just about every trail. From farm roads, to miner's paths and even ultra-high passes like the Rockies and Alps count on Legan's detailed descriptions of how to navigate tough terrain. Over one-third of American roads are unpaved and that means that you can take the road less traveled more often than you may think. Just grab Gravel Cycling and take it along for everything you'll need to know to enjoy the ride on multi-day bikepacking routes including the Arizona Trail, the Colorado Trail, the Great Divide Mountain Bike Route, Oregon Outback and Trans North California.


Aftershock: One Man's Quest and the Quake on Everest
As a survivor, Jules Mountain was told that his chances of surviving his type of cancer were only one in five. Having beaten his aggressive tumor, Jules set his sights on defying another set of odds. The odds of dying on Everest are one in 60, but severely shortened when factoring in an avalanche triggered by the 2015 Nepal earthquake. However, Jules still wanted to fulfill his life-long ambition to climb Everest. Cheating death with his group of climbers he truly earned the title: survivor. Read on to find out how Jules' group got out despite the avalanche.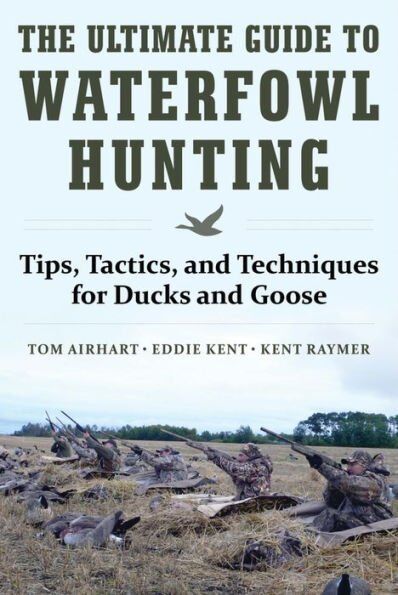 The Ultimate Guide to Waterfowl Hunting: Tips, Tactics, and Techniques for Ducks and Geese
Use the Ultimate Guide to Waterfowl Hunting to identify the many different species of waterfowl with expert advice on how to approach hunting in unique situations like inclement weather. From rain to snow and in blue skies, you can use the theories and tips for retriever training and handling to get your dog ready too. Hit more challenging terrain with this intimate knowledge and develop your own methods using the tips and tactics within. They describe how to choose the best gear, load and correct guns plus how to hunt ducks and geese successfully. The Ultimate Guide to Waterfowl Hunting includes dozens of topics with special attention devoted to helping hunters of all skill levels. Don't leave for a fishing or hunting trip without it!


Exploring the Superstitions: Trails and Tales of the Southwest's Mystery Mountains
Arizona's Superstition Mountains are breathtaking any time of the day. At sunset with gentle purple hues, bright, hot orange and a touch of red an pink, they are truly unlike any other mountain range in America. Not to mention they are ancestral ground of the western Apache and sacred heights of the neighboring Pima Native Americans. Today, stories of the range include tall saguaro cactus forests, rattlesnakes, wildflowers and roadrunners however be WARNED. The Superstition Mountains have claimed the lives of more than six hundred visitors, marking them the deadliest wild area in the West. Take this guide Exploring the Superstitions Trails and Tales of the Southwest's Mystery Mountains and you'll be glad you did. While the range is beautiful, it includes a no-man's land of soaring cliffs, dead-end canyons and ghost stories that make many people wonder if it is haunted.


Cloud: Wild Stallion of the Rockies, Revised and Updated.
This interesting story features details from one woman's journey as she followed a wild horse she named Cloud. Documentary filmmaker Ginger Kathrens' personal retelling of the stories are beautifully woven together in 7 elaborate chapters with photographs. Follow the life of this beautiful wild stallion through the Rocky Mountains – just one of hundreds roaming free. As each chapter unfolds, you'll get lost in the sweet, candid interactions between Cloud and his mare Raven, brother Diamond and other colts as they encounter predators, have adventures and learn from older members of the heard. You can also learn about equine behavior as Kathrens describes Cloud's
physical and behavioral development as well as his ability to take a leadership role. Chapters include Kathrens' gripping emotional accounts of returning year after year to the wild habitat, always finding Cloud there. Now published in paperback for the first time.


Why We Climb
If you celebrate climbing with more than just a Cliff bar, this book could be your next best companion. Why We Climb was written by professional photographer and adventurer Chris Nobile for anyone who lives for the beauty of nature. Inspired by his work, Chris decided to bring together all of the aspects of climbing he loves the most: the strong connection to partners and nature, the physical and mental mastery required (and how to achieve it) and the rewards of exploring oneself and the world through climbing. Pick up this book and you'll be able to read through some of the most engaging interviews with North America 's best-known climbers as Chris Noble takes you on a quest through the soul of climbing. Before it's through, you may ask yourself, "What compels me to dedicate myself to the challenges, and deprivations of living in a vertical world?" Are you ready for the challenge?


Bushcraft First Aid A Field Guide to Wilderness Emergency Care & Bushcraft 101 A Field Guide to the Art of Wilderness Survival
Listen, if you are out there in the wild you're going to need to know what's inside these books by wilderness expert and outdoor survival instructor Dave Canterbury, and co-author Ph.D. Jason A. Hunt. The New York Times best-selling Bushcraft series is your go-to for all information outdoors. So, do NOT head out without these books. Just as a sample, you'll find out how to choose the right items for your First Aid kit, what survival tools to pack, how to cook and collect food as well as protection skills to survive the elements out there. With the guidance of this great information you can feel safer outdoors as you connect with nature, because after all the truth of the matter is – you can never really know what will happen. So, grab the Bushcraft books and you'll be prepared to get lost!


Backpacker 100 Best Hikes
From a source you can trust, Backpacker Magazine releases thousands of stunning pictures of trails that will make the hair on the back of your neck stand up. You'll never have to Google another trail destination with theBACKPACKER The National Parks Coast to Coast: 100 Best Hikes, in your hand. The book includes featured hikes from the Nations' 59 parks to celebrate 100 years of National Park Service. And each hike includes GPS coordinates for the trailheads so you can always stay in route.


Search and Rescue Survival Guide Series
For both novice and professional rescuers, Basic Navigation for Search and Rescue and Survival will serve as a reference point in case of any emergency in the wilderness. In this type of setting, it's lightweight design makes stuffing the waterproof survival guide into any pocket or pack easy. Written by Bryan Enberg, Director of Education for the National Association for Search and Rescue, this book was developed in part with NASAR's education division. Learn how to navigate using a map, compass and GPS on-the-go without any previous training or instruction as Bryan's simple format breaks it down with pictures and detailed instructions. Triangulation techniques, aiming off, measuring distance in the field and techniques to navigate in a survival situation are ideal for any outdoor enthusiast, or SAR technician.


59 Illustrated National Parks
Spectacular photos of some of the most breathtaking landscapes on the planet can be found between the pages of 59 Illustrated National Parks, Celebrating 100 Years of Wilderness and Wonder. You'll be able to choose some of your favorite places and put them on your travel to-do list! In the forward to the book, author Nathan Anderson visited several of the parks with his father, Joel, before penning the book. He wrote, "It's important to remember that the Parks haven't always existed. And they are not permanent unless we keep them that way… They are wild, yet fragile, wonderful places that needed protection from human nature before it was too late."


The Natural First Aid Book
When you're out there doing what you love (no matter what it is) on your favorite trail, you may find that a few bumps, bruises, and bloody situations can happen. Which is to be expected. So, prepare for these little incidences with the guide to household remedies, herbal treatments, and basic emergency preparedness that everyone needs to know. Filled with valuable information on how to treat bee stings, sprains, burns, allergies and even the worst of it – broken bones, author Brigitte Mars will WOW you with her knowledge. As a teacher of herbal medicine, Brigitte brings over 40 years of her experience together in this book so you can always have a reference handy. And if you don't want to carry The Natural First Aid Book along with you on your next outdoor adventure – that's ok! Just read through it a few times before heading out so you'll have all of her helpful tips handy in your mind for when something comes up. Her homeopathic applications will ease your mind so you can focus on more important things.
Outdoorsmen know that the time spent in the wilderness delivers a lot of quiet "me time." Take advantage of the moments spent under the stars, cradled in a hammock or under the pitch of your favorite tent with these 5 Best Outdoor Books. They make great gifts for the outdoor athlete in your life or an evening inside with one you love.


Climb to Conquer
In the 1930s U.S. rock climbing and downhill skiing were relatively new sports but after WW II, the need for men who could take on extreme mountain terrain was needed. This is how the elite 10th Mountain Division was born. In Climb to Conquer: The Untold Story of WWII's 10th Mountain Division, by Peter Shelton, you'll experience vivid stories about the unforgettable 10th Mountain Division and take an adventure into the dramatic history of World War II. It's my personal top recommendation, as I'm having a hard time pulling my eyes from the Amazon preview now. Gonna have to grab a copy for myself.


Base Camp Las Vegas: 101 Hikes in the Southwest
There is no place more magical than the Southwest, and believe me … I know because I live here in Arizona. Deborah Wall has captured the spectacular landscapes of Zion, Grand Canyon, and Death Valley between the covers of her book, Base Camp Las Vegas: 101 Hikes in the Southwest. Let Deborah take you through 101 hikes in a way that makes you feel as if you are there with the intense detail of her language. As she describes the detail, you'll feel as if you yourself can feel the elevation changes, the terrain under your feet, as well as see the diverse flora, and fauna that surrounded Deborah as she herself took these hikes. When you are ready, just toss Base Camp Las Vegas: 101 Hikes in the Southwest in your pack and head out for any of the trailheads yourself. Base Camp Las Vegas will tell you just where to go as if you were a local yourself.


Feed Zone Table
Every athlete knows that 80% of their physique is made (and maintained) in the kitchen. If you love to eat healthy and colorful food, pick up a copy of Feed Zone Table. With over 100 new recipes, the Feed Zone Table will do more than sustain your body – it will nourish your spirit and your sport. Here is just a taste of what this healthy cookbook has to offer: Sweet Peak Risotto, Eggplant & Onion Fried Wild Rice and Arancini Italian Rice Balls with Red Pepper Oil. Check out more recipes in the Feed Zone Cookbook and see if your mouth doesn't water.


Melt Method
The MELT Method was developed by connective tissue therapist, Sue Hitzmann. With her specialized technique and equipment, MELT can help you reconnect your body communication, balance your nervous system, strengthen connective tissues through the body and reduce joint stress. Pick up Sue's New York Times bestselling book: The MELT Method. It is ideal for anyone suffering from post-injury rehab, pregnancy, lack of sleep, or chronic pain. Currently, our editor Mike Hardaker is at home utilizing MELT and one of its featured pieces of gear, the roller, every day to alleviate the pain of a herniated disk in his back and to speed his recovery. Get better fast, Mike!


Ageless Strength: Strong and Fit for a Lifetime
Fitness isn't something that you just do when you feel like you aren't happy with the number on the scale. It is a lifestyle, and it is based on a commitment. If you are ready to build a lasting, sustainable relationship with your own body through fitness, let Ageless Strength Strong and Fit for a Lifetime help you get there. Written by Jeff Horowitz certified running, cycling, and triathlon coach and a personal trainer, Ageless Strength is driven by the power of over 175 marathons run by Jeff himself. Taking his own fitness across six different continents, Jeff has plenty to offer anyone looking to change their life by developing a lasting plan for health, and wellness through fitness. In his proven program, coach Jeff Horowitz can get you into the best shape of your life – no matter your age! If you could get strong and fit in just one hour per week would yo