BROOMFIELD, CO – Bassnectar kicked off the first part of his U.S Tour in Colorado at the 1STBANK Center just months after his crowd roaring performance at the Mile High Festival down the road in Commerce City. Lorin Ashton aka Bassnectar is best known for producing heavy beats that are infectious, and will make your body move uncontrollably. Combined with inflatable beach balls the party gets moving quick.
When Bassnectar plays its a performance for all the senses, you can literally feel the bass from the tips of your toes through your finger tips. Add in stunning lights and a crowd that's looking to have fun and you have recipe for success. Some fans dressed in wild costumes for Bassnectars performance at the 1STBANK Center in Broomfield, weeks before Halloween while others worn almost nothing..
The night was considered by some the first Bassnectar Festival in Colorado. The evening featured performances by Dan Deacon, Brother Ali, Ott, Nosaj Thing, Emancipator and the crowd favorite That 1 Guy. Bassnectar had the headlining spot getting 7,000+ dub music fans boogie into the wee hours of the night. The Mountain Weekly News hopes this festival continues to grow as dance music hits the masses.
Bassnectar Colorado Concert Photos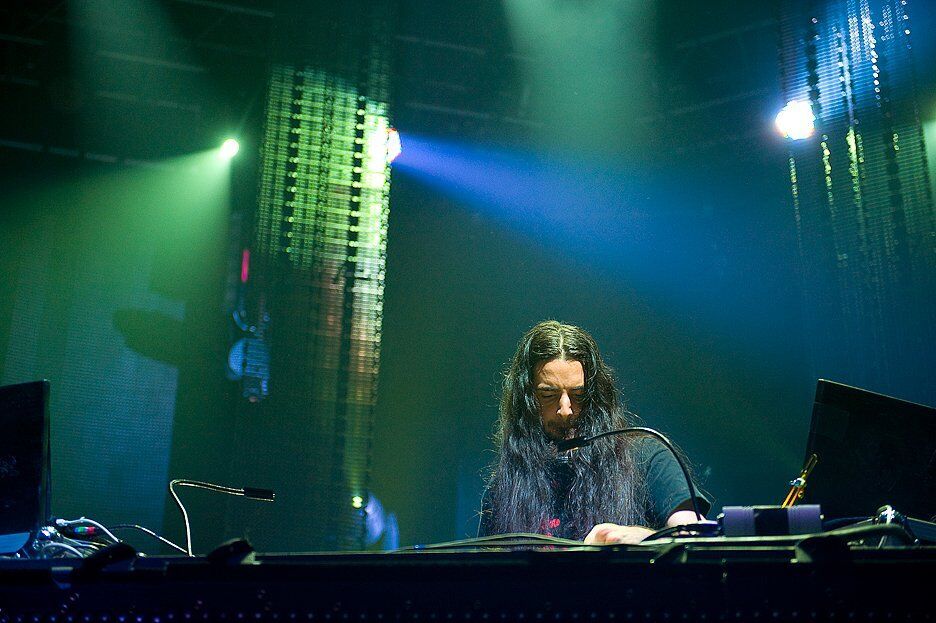 For Bassnectar Red Rocks photos click here.