If you're not currently using 2XU Compression Tights for skiing, snowboarding, trail running and for just about every outdoor activity you can imagine you are surely missing out. 2XU Compression Tights are possibly the most important piece of gear you didn't even realize you needed to own.
Over the last few years, I've been wearing 2XU Running Tights almost excursively while snowboarding and trail running and would have never guessed I would fall in love with a pair of tights, all 3 of them for that matter.
2XU Compression Tights Review
Wearing compression tights during physical activities improves circulation, reduces fatigue and gives the wearer a faster recovery time. My legs never seem to get tired anymore, compression tights work wonders.
Even my knees feel stronger and healthier with the tights on. Maybe it's the fact they promote the removal of blood lactate while exercising, helping to repair muscles for a faster recovery.
2XU Tights work to reduce muscle damage which makes the tights great for wearing while lounging around after exercising. As a bonus, you'll most likely look like a Roman soldier, or Greek angel while wearing your compression tights as they are very form fitting.
Are you worried about being cold wearing tights on the mountain? The 2XU full-length compression tights help to regulate your bodies core temperature. I was surprised that such a thin material was able to keep my toasty warm even in damp conditions. In the past, I opted for either a pair of light-weight or heavy-duty base layer bottoms. Having tested long johns from all the major brands I can honestly say that 2XU is always the first pair I grab out of the underwear drawer.
And sometimes, more often than not I end up grabbing a pair out of the hamper and using them over and over again without ever getting to much stink.
Worried about movement while wearing the tights? Not to worry the compression tights shown above can be stretched for 360 degrees with ease. I also tested the 2XU Wind Defense Compression Tights which I found were too constricting for running or ski touring.  Instead, I prefer to wear these compression tights for recovery at home while sitting on the couch.
2XU has a ton of different styles to choose from depending on your needs.
With an MSRP of $119.95 the health and overall performance boost received from wearing 2XU Compression Tights is an incredible value.  You may just even find yourself stretching a little bit less than in the past or saving a few bucks on that next massage as you're legs have truly been missing out by not using these tights.
Compression shorts and thermal tights are sure to catch on with athletes around the globe. Even for someone that takes walks around town (hey mom), the benefits will be immediately felt. The things work, go out and try some for yourself.
Looking for more base layers for skiing?  Check out our picks for the best thermal base layers for men.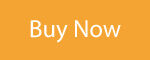 Compare Prices:
2XU Men's Running Tights