Thunder bellowed and the ground reverberated as I listened to lightning strikes repeatedly detonate hardly a football field away. I crossed my fingers over the drum of the rain and hoped for dry—this was the first test for my Outdoor Research Advanced Bivy on a 2,200-mile solo bike journey across the US. For 37 days, the bivouac sack and I shared intimate headlamp-lit evenings, faced massive mosquito hordes, and celebrated surprise sprinkler attacks.
The bivy, which goes for $320, is a single person tent made with pack space, headroom, and gnarly weather in mind. At 2 lbs 7 oz. (w/poles) and 4 x 15.5 inches, the Outdoor Research shelter packs down to about half the size of a yoga mat.
Outdoor Research Advanced Bivy Pole System
With hardly any room to breath, claustrophobia seems to be a big factor in selecting a small shelter, and for some, it's a deal breaker. That is why this bag was built with a tent-like two-pole system. From the torso up to the head there's a dome of comfortable space that makes the interior feel a whole lot bigger. There are also different configurations for the bivy sack based on incoming weather conditions (see below) with additional stake and guy line loop possibilities.
Advanced Bivy Sack Sleeping Pad
Designed to keep your pad in place and hold onto the sucker throughout the night, the adjustable Velcro sleeping pad straps are built into the bags footprint. Additionally, waking up to condensation and a wet down sleeping bag sucks. This Advance Bivy model is one of the few that have added a foot vent to increase airflow and prevent dewy mornings from ruining an otherwise dry day.
Bug Net
If you've ever been in an area with masses of horse flies, mosquitoes, ticks, black flies, or anything else that bites, there's nothing like walking around with nowhere to hide. In South Dakota on 90-degree September night, I raced the buzz and bites of thousands of wings to set up and climb into the safety of the bomber bug net. Once inside embracing the humid misery, I concluded that the bug net addition was one of Outdoor Research Advanced Bivy's greatest features.
Critiques
The two-pole system definitely has room for improvements. Figuring out the different storm configurations took some time. I was under the impression the bivy would naturally sit in the storm vent position, but I struggled every time to prop up the bag's opening. Additionally, I had trouble keeping the poles from repeatedly popping out of their attachments, especially in the middle of the night. Imagine being caught high up on a snowy shelf or during the downpour of a spring rainstorm… this could be an incredibly frustrating problem.
Maybe I'm nitpicking, but when the Advanced Bivy first arrived, I assumed there were packing directions—you know, a few helpful tips to role it back up into the slender bag. Disappointedly, there wasn't and I still haven't figured out what's the best way to fold and repack it. This is a bummer because parts of the bivy come in a distinct shape and end up contorted—compromising the shape of the dome—when they are folded incorrectly.
Overall Impression
I decided to go with the Advanced Bivy from Outdoor Research in GORE-TEX because I wanted a four-season solo shelter made for backpacking and mountaineering, but also with thru-hiking and bike touring capabilities. The small size, ruggedness backed by a warranty, and stellar features, all make this piece of gear a no-brainer for me when it comes down to what-do-I-pack time. Although a bit on the expensive side, the Outdoor Research Advanced Bivy Sack ($325) is one of those things worth spending on, and it's backed by Outdoor Research's lifetime warranty.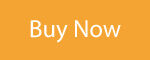 Related Articles:
Compare Prices:
Advanced Bivy Sack by Outdoor Research