Last winter I had the chance to check out the Arbor Bryan Iguchi Pro Camber Snowboard here in the Tetons. This big mountain twin shaped cambered snowboard was designed by Bryan Iguchi who needed a board that could handle powerful riding in terrain from AK to Japan and especially at home in the backcountry around Wyoming. It's been over a decade since "The Guch" had a pro model, this snowboard was worth the wait.
Arbor Grip Tech Sidecut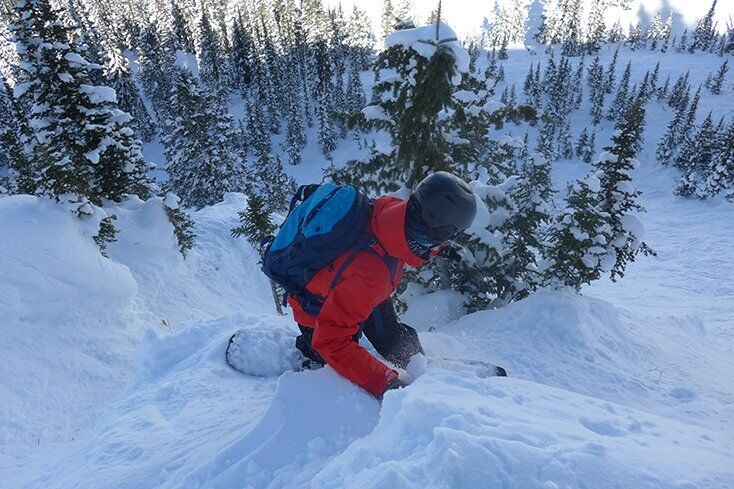 This is Not a beginner snowboard, the Arbor Bryan Iguchi Pro Snowboard is best ridden in big wide-open terrain. If you're heading to Haines next spring, consider tossing this snowboard in the heli basket! Also for anyone that just wants to crush groomers, this might be a fun option for people looking for a lighting fast board with insane edge hold thanks to Arbor's Grip Tech sidecut.
Better yet are you looking to really learn how to stomp your tricks? Well, Camber does not = cheating like reverse camber, and what I mean by that is you truly have to land on the bolts as skateboarders say. If you commit to stomping tricks and put your feet down with power you will Love this snowboard. If you go into a spins or airs half ass'ed, rest assured this snowboard will kick your butt. That being said should dudes riding cambered boards score higher in the contest if that's your sort of thing?
Flex Rating
The Arbor Bryan Iguchi Pro Camber is rated a medium flex, however with the camber and all the layers of wood it's a bit on the stiff side which is great for big mountain riding.
Normally I could care less how a snowboard "looks" however Arbor Snowboards year after year cranks out some sweet look shred sticks. And the Arbor Bryan Iguchi Pro is surely one that will see plenty of time on snow and hanging on walls around the globe. The black wooden top sheet is tough looking and even tougher to ride one-footed…
Quarks
I did find that even with the 3 degrees uprise fenders found on the Grip Tech sidecut I was able to get the edges to hook up from time to time when doing freeride laps at the resort in chundery snow. Now, I don't de-tune my snowboards so maybe that would have eliminated the problem. In big mountain terrain and deep snow, that problem ceased to exist. As I mentioned above the top sheet of this board is super super super duper slick, get the point? Add a stomp pad, sand it down, or pray to god you don't come existing the lift with too much speed.
Arbor Snowboards Durability
For the most part this a super strong snowboard especially the sidewalls which are ABS wrapped around the entire board, there are no missing spots in the sidewall waiting for that random rock to ruin your day. The board comes with a sintered base which "normally" I have found to be some of the strongest on the market. However, I did manage to put a massive core shot in this board that pealed up through the base and into the multiple layers of the wood core. Keep in mind I was riding in the Tetons, in rocky terrain. These things happen.
*One thing to note is Arbor was super interested in the damage and I believe made some tweaks from a factory in Dubai to take care of this.
Overall Impression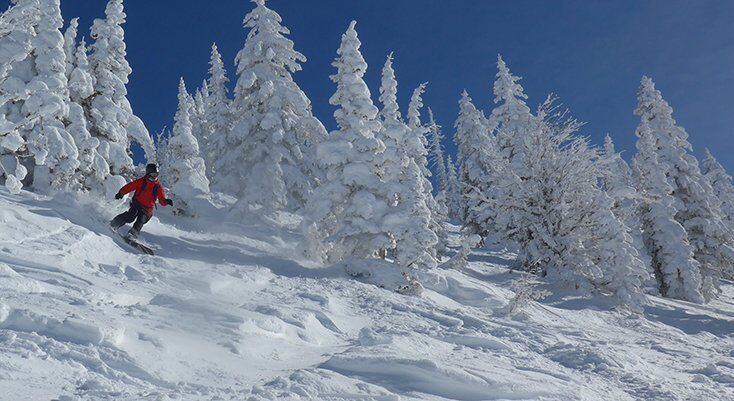 If I was going to buy a snowboard for riding in Alaska, or upon Glory Bowl atop Teton Pass or possibly even Big Sky Mountain Resort, the Arbor Bryan Iguchi Pro ($599.99) would be my go-to board. I truly enjoyed how fast, committed and hard-charging this snowboard is. The amount of pop at times was startling, mmmm Camber!!!
If Craig was still alive… odds are I would feel the same way about riding one of his pro models too!
Oh and PS there's a Splitboard version as well. Check out the Arbor Bryan Iguchi Pro Splitboard.
Related Articles: