New in the Armitron Adventure watch line is the Digital Day & Date Watch. Although the name of this watch hardly stands out, the watch is packed full of features that any mountain man will surely appreciate.
I have been testing the Armitron Adventure Digital Day & Date Watch here in the Tetons for the past few months, my thoughts are below:
Armitron Sport Watch Review
Finding a watch with a built-in altimeter is not exactly the easiest thing to do, for a few reasons. First of all, when calibrating an altimeter watch, the readings need to be on point so if you opt for a cheap watch odds are likely you won't ever have a true measurement of altitude.
Secondly, most digital altimeter watches are packed with so many features it can feel like filing your taxes when trying to find and use the altimeter function. It's time-consuming and the date is not the easiest to process, luckily Armitron Adventure has a solution.
The Armitron Adventure Digital Day and Date Altimeter Watch have 4 buttons which are large and easy to use. For the altimeter simply hold down the button on the lower right for a few seconds and wait for the watch to calibrate. What's rad is once this function turns on, not only will you know the elevation your standing but it even shows the current temperature.
With the altimeter and temperature in one place, giving true readings this watch would be a great asset for anyone that likes to go ski touring or splitboarding in the winter. There is so much information at your fingertips, including a barometer packed with data.
Another great feature of this watch (if your a weather geek) is the barometer. To use press the button on the upper right side of the watch. Within seconds a display pops up showing the sky cover, barometric pressure, temperature and even the time.
Personally, I need to work upon my barometric readings but the info is here if you know how to use it.
Traditional sports watch features are also packed into the Digital Day Watch including a stopwatch, alarm, timer and ability to program a second world time into the watch for someplace fun like London or Hong Kong.
Overall Impression
This watch comes with a large display that takes a little while to get used to wearing on your writs, especially when biking or hiking. After a while, the larger size seems unnoticeable and surprisingly the watches weight is minimal.
A thick rubber band holds the watch in place along with a tough-looking metal buckle. This is not your everyday wear to work sort of watch. The Armitron Adventure Digital Day and Date Altimeter / Barometer Watch deserves to be in the mountains and will soon become one of your favorite tools to take on your next adventure.
Overall this watch will handle just about anything you can throw at it, and it's even submersible in water up to 165 feet. And best of all this is a great watch that wont break the bank for an Outdoor Watch under $100.00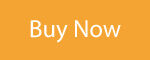 Compare Prices:
Armitron Adventure Watch