Astral's TR1 Trek shoes are available for men and women looking for an amphibious shoe that can hold its own on wet trails and on the water.
Astral TR1 Trek Review
What makes the Astral TR1 Trek unique is the shoe's ability to be used across numerous disciplines in the mountains. Everything from hiking to running and even SUP'ing can be done while in a pair of the uber comfortable Astral TR1 Trek Water Shoes.
The Hydrophobic canvas material in the Astral TR1 Trek shoes sheds water quickly. There are 3 holes on each side of the shoe that allow water to exit which in turn makes for a less soggy feel on the trail.
This is what Astral has to say:
Our turbo ventilated, amphibious light hiker is made to confidently navigate the most technical trails and river beds.
These shoes have no problem draining water, which is sort of interesting considering how burly the rubber gripped threads are on the bottom of the TR1's. Astral utilizes sticky G® Rubber outsoles which offer an extremely tacky hold when hiking or walking over rocks and logs.
Thanks to the sticky G® Rubber outsoles these shoes work really well for light climbing and scrambling up rocks.
The only downside to an aggressive thread like this comes when you encounter mud. Mud tends to glop up between the rubber grips making them bottom of the shoe tough to use. Think of walking with a brick under your foot.
When these shoes do get muddy, you can have the peace of mind in knowing that as soon as you find a water source, the Astral TR1's can easily be cleaned off with water.
The other 90% of the time these shoes performed exceptionally well.
TR1 Trek Hiking
The lightweight flexible Astral TR1 Trek shoe will be best suited for the SUP crowd and for anyone that does light hiking near the beach, in the mountains, or just for a fun athletic shoe to wear around town.
I felt the material was a little on the soft side to be a dedicated trail running shoe. And the toe box was a little wide (which people with wide feet will love). Which makes me feel these would be best for a hike – sup.
One of the best features of the TR1 shoe is just how quickly they dry out. Take the photo above, for instance, the shoes were caked with mud, rain dirt, and just about everything else mother nature wanted to stick to it. I removed some of the mud from the bottom of the sole, pushed on, and within minutes found myself laughing knowing these shoes had somehow "magically" dried out.
Another rad feature that Astral is not marketing too is the shoe use of double laces. I felt this offered a nice hold while still allowing the shoe to move freely.
Overall Impression
Overall it would be hard to find a better approach shoe to take with you into the mountains. The TR1 Trek ($129.00) can easily be packed down and thrown inside your pack and will be a great peace of mind to have when you encounter streams and rivers to cross.
At the end of the day, you really ought to put your feet into a pair of Astral shoes to see what the magic is all about.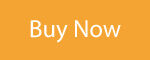 Compare Prices:
Astral TR1 Shoes