The Ausom Leopard Electric Scooter is aptly named. With power and features that rival almost any e-bike on the market, this scooter is the bike alternative that gets you from point A to B to C to D and back again.
Ausom Leopard Controls
The ergonomic handlebars are home to quite a few buttons, but don't take long for the rider to figure out. The left hand controls the bright LED headlight, blinkers and horn. The best way to be safe is to be seen and the Leopard's headlight, blinkers and brake light do just that.
The right hand controls the thumb throttle, a traditional key and the power button. Front and rear disk brakes as well as an emergency brake reigns in the power of this scooter. More on that later.
LCD Screen
At the center of the cockpit is a large LCD screen that features all of the information the rider needs without the hassle of scrolling through menus. The screen indicates speed, battery life, distance, light settings, power level and a cruise function.
Adjustable Height
The bar height is adjustable from 43.7" up to 49.2" to accommodate rider height. The bar also folds down for storage and transportation. The platform of the scooter measures 8" in width for a more stable stance. Combined with the removable seat, riders can feel secure at faster speeds and longer distances.
Tires and Suspension
At the base of the scooter you'll find 10" x 3.15" tires attached to a swingarm suspension design. The wide tires and suspension set up make for a comfortable ride, however the 10" tire diameter doesn't provide confident roll-over capabilities at speed. In other words, avoid the potholes.
Top Speed
The road tires are spun by a 1000W brushless motor powered by a 48v 20.8Ah battery. The three power modes have top speeds of 9mph, 22mph and 34mph respectively. Rider beware: the thumb throttle is very responsive. The scooter has a 52 mile range and can handle up to 25% grades.
Who's This For?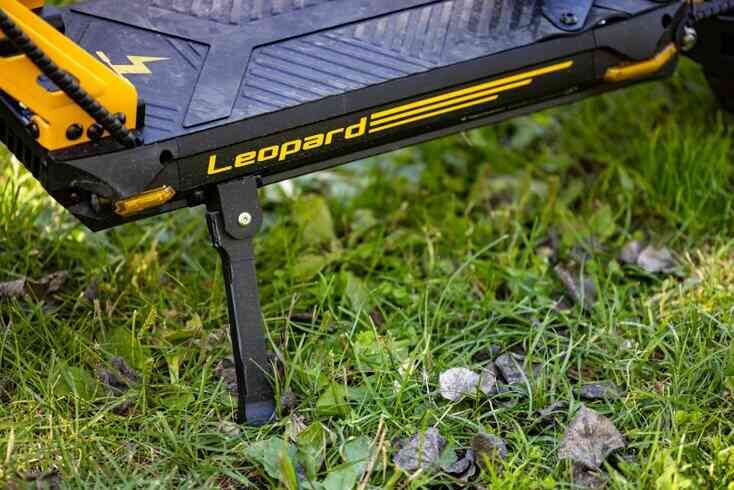 Who is this for? Let's start with the critiques. It's for people on the first floor of their apartments or people who have a garage. The scooter comes in at a stout 70lbs. It's marketed as an off-road scooter, which after some gravel road riding is a bit of a stretch. It is a comfortable ride but the small wheel diameter begs the rider to take it easy on rough stuff.
You won't be dropping curbs or riding over roots on the Ausom Leopard Electric Scooter.
Overall Impression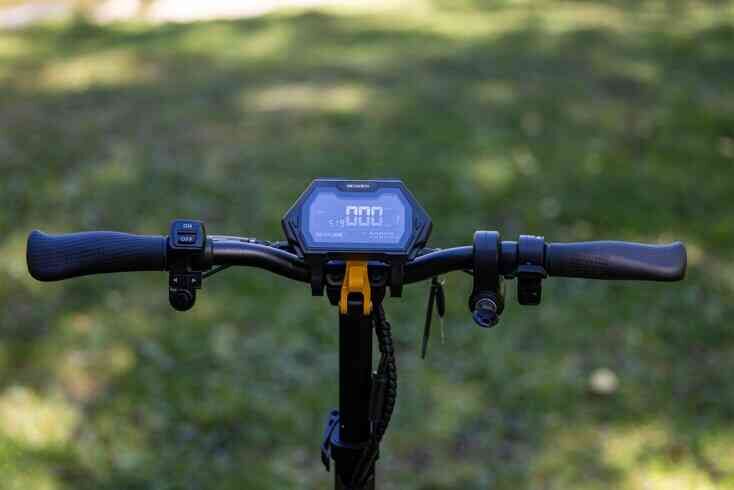 The Ausom Leopard Electric Scooter ($949.99) is for people looking for a bike alternative. It's exceptional power can take you anywhere in a much smaller package. The lights and horn make it ideal for riding around town safely. All in all a fun ride with plenty of muscle.
Coupon Code: MWN for Discount
coupon code: NNN072801 for Free Gift
after code: 899USD (free gift: ALLDOCUBE iPlay 50 Mini)
Related Articles: