Batch Bicycles now has an e-bike, and they sent one to Jackson for me to try. It was an enlightening ride—and mostly a positive experience. I definitely see the appeal of a bike with a motor. But I also know now that more affordable e-bikes come with some compromises.
Let's take a look at the specs first.
Who should ride the Batch E-Bike?
At just $2,199, the Batch E-Bike (yes, that's really the name—not very creative, I know) is accessible to a lot more people than some of the pricier models. It's basically a good bet for anyone who wants to try an e-bike but isn't ready to drop several thousand dollars.
It's built up as a city bike, with fenders, a rack, and a relaxed riding position. If you're looking for a bike that'll handle trails or century rides, you'll probably want to look elsewhere. If you want a single bike that will work for both community and fitness, you could definitely get away with the E-Bike.
If you already know that you like e-bikes, though, you may want to consider a slight upgrade, as Batch's entry in the category comes with some compromises. That being said, not everyone can spend $2,500 or more on a bike. And you could definitely do worse than this steed.
Components
The Batch E-Bike is built on an aluminum frame and fork—that fork can be harsh, but the included Kenda 27.5" x 1.75" tires do soak up some of the bumps if you don't pump them up to maximum.
The fact that the wheels are 27.5 is an interesting choice. That leads to good acceleration and maneuverability, but bikes meant for covering ground at speed are increasingly packing 700c or 29" wheels.
The heart of the bike is a 250W Bosch motor with a 400Wh battery. This is a class 1 e-bike, so it's pedal assist only; it won't drive for you like a motorcycle. But it'll help you get up to 20 mph without much trouble. You'll still have to work, of course, but you'll be working less than you could if you were trying to get a regular bike up to 20 mph.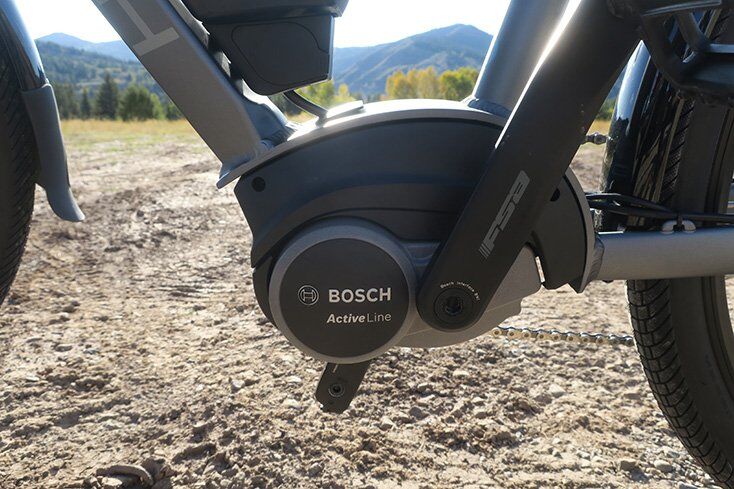 The drivetrain and the rest of the components are what you might expect on an entry-level city bike: a Shimano Altus 8-speed rear derailleur is paired with a single chainring, so you have a grand total of 8 speeds in each mode.
The FSA components around the rest of the bike are a nice touch, as are the Kenda Kwick tires. The E-Bike comes with front and rear fenders as well as a rear rack and kickstand, so you have everything you need to start city riding without buying more accessories.
How well do the motor and battery work?
Over the course of the few weeks I had to test Batch's bike, the motor and battery really shined. I got well over 40 miles per charge in Eco mode, which is more than enough to get around town.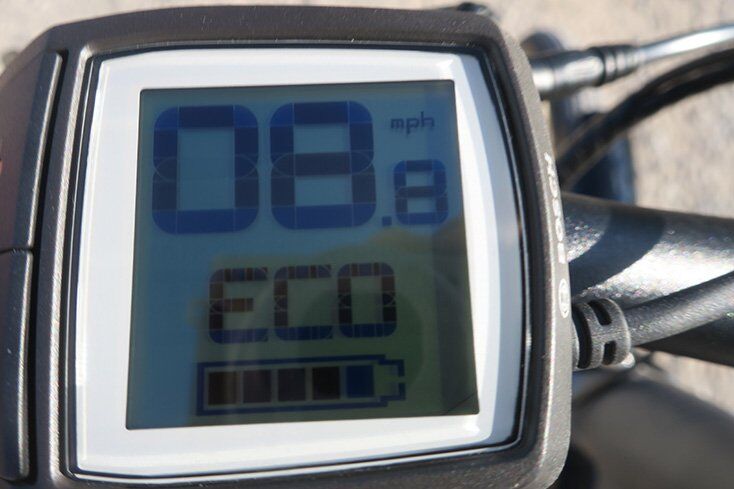 I also discovered that there are four motor modes, each with eight different speeds—which gives you a ton of customizability, even with only eight gears on the back. I found that I really liked Eco mode, which kept me at 9.3 mph, perfect for running around with my dog and getting exercise.
Just remember that this isn't a motorcycle. You'll still be working hard on the hills. Just not quite as hard as you would on a regular bike.
How does it ride?
The motor is the most important part of this bike. And it performed great. There's a reason that Bosch is one of the most common names in e-bike motors. Great range, solid power, and an overall good experience.
However, the rest of the bike left some things wanting. The saddle and grips were very uncomfortable. If you're on anything other than a smooth road, you'll feel a lot of chatter through your hands and wrists—probably because of that super-stiff aluminum fork. A suspension fork would have been great.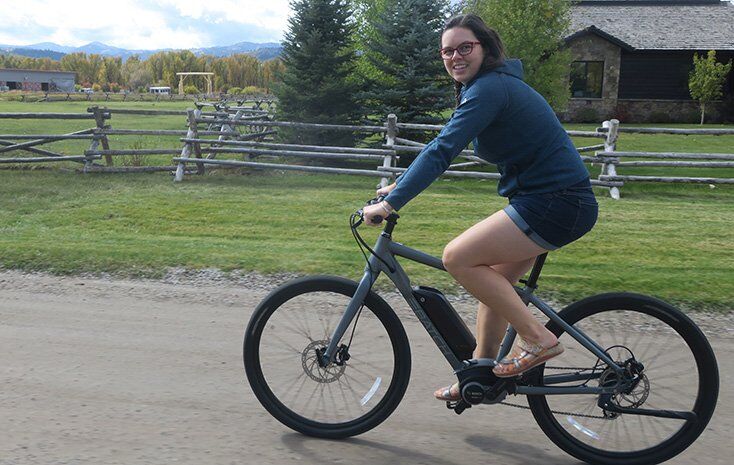 I also found that the front fender was noisy—so much so that I took it off. The quiet was much nicer on the dirt and gravel roads near my house. I also took the rear rack off, as I'm using this more as a commuter than a cargo-carrier.
If you're on smooth roads and you're willing to upgrade the saddle and grips, this could be a pretty comfortable bike! As I mentioned, though, you make some compromises with such an affordable e-bike.
Overall Impression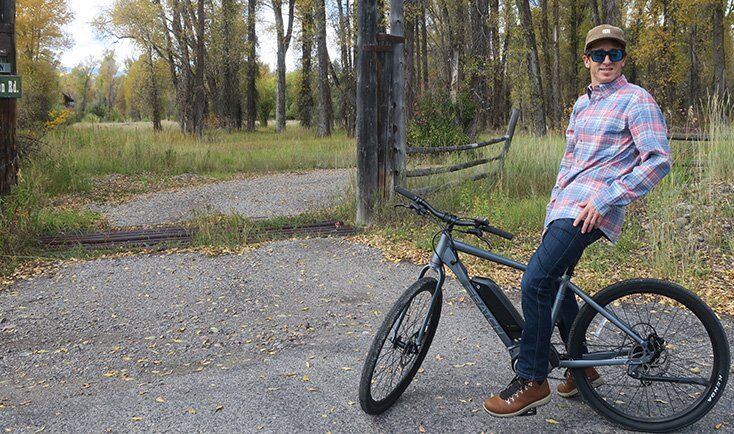 $2,199 for an e-bike, is a screaming deal. Especially one that comes with fenders, a rack, a kickstand, and name-brand components. And I really do enjoy this bike—my dog loves the cruising speed, it's nice for getting around town, and I love the customizability of the speed settings.
But the components are a bit lacking. Especially the fork; a steel fork would help a bit, but a suspension fork would really put this bike in the "fantastic value" category.
That being said, if you're not completely sure that you want to drop several thousand on an e-bike, it's hard to beat the Batch E-Bike ($2,199) as an introduction to the world of motorized bicycling.
Related Articles: