A good backpacking tent should first and foremost be easy to set, protect you from the elements and hold up to the rigors of backpacking. We took the guesswork away from buying your next tent with our picks for the best backpacking tents of the year.
Choosing the right tent isn't easy, but we've gathered a few backpacking tents that we tested while camping in the Tetons, Yellowstone and around the country.
With a minimum trail weight of just 2 lbs. 7 oz., the Hubba NX 1 is an ultralightweight option for solo backpackers. 18 square feet of floor space provides enough room for a sleeping pad and bag, and the 9-square-foot vestibule gives you a little extra room to keep your gear out of the elements. Year after year this is one of the best backpacking tents for 1 person in the industry.
The MSR Hubba NX1 Tent single hubbed poleset and freestanding design make setup easy. A StayDry door keeps water out of the tent. The compression sack is only 6″ x 18″. In short, this is the perfect tent for minimal backpacking trips when you only need sleeping room for one.
Price: $379.95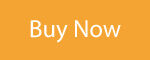 This two-person tent comes in at 2.9 lbs., making it a good option for long-distance backpacking. Mountain Hardwear only put the essentials into this tent, keeping it light and functional.
Two doors, a three-quarter mesh canopy, and RipStop construction mean this tent is a solid choice for years to come.
Price: $429.95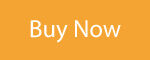 The North Face Stormbreak 2 tent has two configurable vestibules, which makes it great for car camping. That configurability comes with a price, though; the packaged weight of the Stormbreak tent is 5 lb 14 oz
But that weight does get you a 43″ peak height, good airflow, and compatibility with The North Face's Tentertainment Center. Which is pretty great. One of the best backpacking tents for those on a budget.
Price: $159.00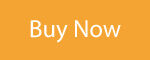 The solo version of this tent is great for one-person backpacking trips, and the two-person MSR Hubba Hubba NX2 is just as good when you need more room. And with a minimum trail weight of just 3.5 lbs., it won't weigh you down.
The packed size is extra small, too—6″ x 18″ is one of the smallest on this list. But the tent still stands 39″ tall and has plenty of space for two people.
Price: $449.95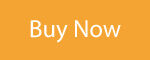 An ultralight tent with room for two, the LL Bean Microlight Tent UL is perfect for a two-person backpacking trip. It packs down to 16.5″ x 7″ and weighs just 3 lb. 2 oz. with the stuff sack and stakes. Just over 30 square feet of floor space provides plenty of room, and two vestibules make it easy to keep your gear dry without taking up sleeping space.
7000-series aluminum poles are strong without adding weight, and the coated ripstop rain fly will handle abuse on the trail. Two side doors add convenience, and the mesh tent body protects you from bugs while maintaining airflow.
Price: $349.00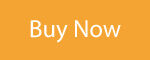 If you're looking for the best value you can find in a backpacking tent, the REI Passage 2 Tent is a great bet. It's under $200, comes with everything you'd expect from a backpacking tent: twin vestibules, adjustable ceiling vents, color coding for easy setup, and more. This is a great backpacking tent on a budget for 2 people.
This two-person REI Backpacking Tent is 88″ long. 5 lbs. 5.25 oz in weight.
Price: $159.00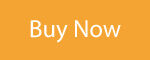 The Outdoor Vitals Dominion Tent is definitely an ultralight tent—if you use it in "ultralight mode" with the rainfly, poles, and footprint, you can get it down to 2 lbs. And the 5″ x 20″ pack size makes it easy to stash for your trip.
But that doesn't mean this tent is tiny. It's built for one person, but Outdoor Vitals spent time making it as spacious as possible. The tapered design, 35″ height, and wide crossbar let you move around better than you might think in such a small tent.
Price: $199.95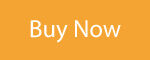 The Alps Lynx 1 is a two-pole design, which makes it slightly heavier than the single-pole tents on this list. But it's also a fraction of the price, which is nice. The packaged weight of this tent is 4 lbs. 4 oz., which is still definitely in the lightweight category.
And you get a little extra room, too. While many backpacking tents are in the 85″ range for length, the Alps Lynx tent stretches all the way out to 90″, making it good for taller backpackers.
Price: $99.00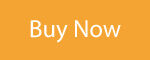 Geertop's Pyramid series uses your trekking pole to support the tent, making this an especially light option. The total carrying weight—including the bag—is 2.65 lbs. Even for a one-person tent, that's really light.
You don't get a whole lot of extra features with such a light tent. But two vent windows and reinforced, waterproofed corners mean you'll stay comfortable. And there's enough room between the tent and the fly that condensation is kept to a minimum.
Price: $108.99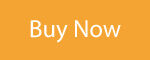 Related Articles:
Compare Prices:
Lightweight Backpacking Tents