No matter what kind of bike you ride, there's a good chance you'll eventually need a bike rack to get it somewhere that you can't pedal to. Maybe you're hitting your favorite trails high in the mountains or entering a road race.  Whatever the case, you need a bike rack to get your bikes to your destination. There are a huge number of options out there, so we've picked 10 of the best bike racks for you here.
Here's our picks for the best bike racks:
Best Bike Racks
If you drive a pickup and want to keep your bikes in the back, the Insta-Gator is a great choice. Just mount it to the bed (no drilling required), and you can clamp the front wheel of any bike to keep it stable during transport.
You can rock tires up to 29″ x 3″, so this will work for anything up to a plus bike. The ratcheting system makes it easy to load up your bike fast, and nothing touches your frame, so you don't have to worry about scratching your paint.
There's no need to just toss your bike in the back of your pickup anymore. The Insta-Gater makes it easy to load up while protecting your ride.
Price: $199.95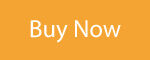 Do you need to haul more than one bike? Don't want to spend more than $350? The Kuat Transfer 2 Bike Rack is the perfect solution! This tiny rack packs Kuat's best tech into a small, affordable package.
You won't get the flashy features of the higher-end NV. But you get a foot pedal for releasing the rack, a securing arm that doesn't touch the frame, and the option to expand the rack to carry two bikes with an optional add-on.
If you're looking for a bare-bones platform hitch rack and you don't need to carry two bikes (at least not for a while), you can't go wrong with the 2-bike Transfer.
Price: $329.00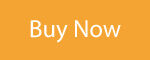 RockyMounts makes fantastic hitch racks—they look good, they perform well, they're cheaper than many comparable options, and the company is based in Colorado. You can't ask for much more than that.
The RockyMounts MonoRail Solo holds a single bike with tires up to 5″ and overall weight up to 60 lbs. That makes it a solid choice for fat bikers and fans of e-bikes. All standard wheel sizes are no problem. The rack secures the bike by the front tire, so there's no contact with the frame. It comes with a locking hitch pin and a cable lock for your bikes, too.
In short, the RockyMounts MonoRail Solo is everything you need to get a bike from one place to another. It's not as flashy as some of the other options out there, but it's a true Colorado rack: rugged, durable, and functional.
Price: $299.95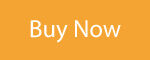 The Superclamp EX 4 is a high-capacity rack for hauling your family's or your riding crew's bikes wherever you need to go. With a capacity of 190 lbs., you can bring two bikes up to 60 lbs. and two bikes up to 35 lbs.
When it's on your car, you get all the features you want from a high-end rack. The shepherd hooks secure the bikes' wheels, so the rack never touches your frame. And like most modern hitch racks, it tilts downward to give you access to the rear of your vehicle.
Integrated reflectors keep you visible when it's dark outside, and the integrated locking cable keeps your rides secure when you're stopping for post-trail beers.
Price: $880.00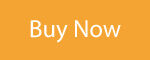 With capacity for two bikes up to 50 lbs., you can use this lightweight rack to haul just about anything, from road bikes to kids' bikes to fat bikes. And you can easily secure everything with the sliding tire hooks.
Once you have it installed (using the SpeedKnob tool-free locking system), you can adjust the trays to make sure you get the right fit for both bikes. And if you need it, you can buy the expansion kit to haul two more bikes. This makes the HoldUp one of the best bike racks for your trucks hitch.
With room for tires up to 5″ wide, there's not much this rack can't do. It's not as flashy as some of the other options, but it does one thing well: hauls bikes with no problems.
Price: $549.00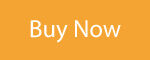 Okay, so the pickup pad isn't exactly a bike rack. But it's a really popular option for carrying mountain bikes, and it deserves a mention. DAKINE's pad is the classic model—you've almost certainly seen it dozens of times, even if you haven't noticed.
Just strap the pad to your tailgate, throw the front wheel of up to seven bikes (with the large model) over it, and use the straps to keep your rides in place. That's all there is to it.
There are bigger, more feature-packed pickup pads out there. But you really don't need them. Just find the size of pad you need and rock the DAKINE classic.
Price: $125.00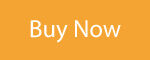 Saris's Bones 2 Bike Trunk Rack is a classic. It's been around for many years and has barely changed at all. It's without a doubt the best bike rack for hatchbacks. In fact, lots of people are still using Bones racks from ten years ago.
The Saris Bones Rack is dead simple. The injection-molded arms and legs are super strong, and the cylinder around which they rotate has fins that keep them securely in place. The straps are easy to adjust, and attaching a bike is as simple as closing three ratcheting straps.
Bikes are limited to 35 lbs. on the Bones, which means it won't work with most fat bikes or e-bikes. But everything else will work great.
Price: $160.00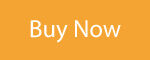 You've probably seen Kuat's racks with their signature orange highlights around Colorado; they're popular for a reason. They're absolutely bombproof and they work really well.
The Kuat NV 2.0 is a high-end hitch platform rack that makes no compromises. Like the MonoRail, it doesn't touch the bike's frame at all. It'll hold bikes up to 60 lbs. each with tires up to 4.8″—great for plus bikes.
The integrated work stand makes it easy to work on your bikes when you're at the trailhead, which is a nice feature. Quickly adjustable tire cradles mean you can get the fit for your bikes just right. And the fact that you don't need any tools to install is a big bonus.
Price: $689.00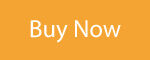 With the proliferating standards among bike axles, it's hard to pick a roof rack that will work for more than a few years. But the ThruRide accommodates a wide range of front thru-axles that work for mountain bikes and the increasing number of road bikes with thru-axles.
Any axle from 12mm to 20mm will work on the ThruRide. You can even use a 9mm quick-release skewer with an adapter kit. The precision dial puts all the pressure on your thru-axle, which is already super strong, to hold the bike.
You can haul bikes up to 35 lbs. with the ThruRide, so you'll need to find another option for fat bikes and e-bikes. But if you have a thru-axle bike or you want to get the skewer adapter, this is a solid, stable mount for a very affordable price.
Price: $229.95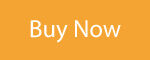 The ProRide looks a bit different from most roof racks you've probably seen. But the fact that you don't need to take off the front wheel is a huge bonus.
The ProRide uses a frame clamp to keep your bike stable. That might make you nervous, but Thule has built the clamp to spread pressure across your frame to prevent damage. There's also a torque limiter dial to keep you from cranking down on it too hard. It carries bikes up to 44 lbs., which is great for downhill rigs.
You might be nervous clamping your bike by the frame, but Thule has been doing this for a long time. You don't have to worry about damaging your frame if you follow the instructions.
Price: $199.95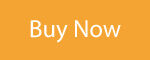 Related Articles: