The first thing that comes to mind when you think of cots is the green canvas and the wooden x-frame of the "Army cot", but the options for camping cots have seriously leveled up. Innovative design, lightweight materials, and a wide variety of choices are available when you are looking for a way to not have to sleep on the ground while camping.
Sleeping on a cot or a camp bed, as it is often referred to, has the perks of being warmer when necessary and cooler when needed, and it sure beats sleeping on the ground. Being up off the ground, and having airflow around your sleep system are just a few of the perks of a camping cot.
This year's selection of camp cots runs the gambit of features like, enhanced options for larger individuals, lightweight alternatives, as well as available accessories.
Let's look at ten cots you can take along on your adventures.
Best Camp Cots
Kicking off our roundup we have the REI Kingdom 3. If there is a one-word description for this cot that word would be —hefty. No simple green cotton canvas for this camp bed, it has a plush polyester pad that rides on a full bungee system attached to an aluminum and steel powder-coated frame, making it easier to get a good night's sleep while roughing it in style.
This comfortable camp cot stands out more like a bed than a cot, and it also has some extra features that move it into the lounge chair category with its adjustable multi-position back. The adjustable backrest and adjustable legs make it a multi-use camp feature.
It's super comfortable but makes some room in the car because it takes up some room when it's folded up for travel.
Price: $199
Weight: 20lbs
Weight capacity: 300lbs
Unfolded Dimensions: 82 x 31.5 x 14 inches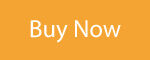 The XXL camp cot from Teton comes with several different features compared to the other cots. The first stand-out feature is the leg design. Shaped like an S instead of an X, this is a design feature that creates some serious support, while the patented pivot arm makes for a snap-in easy-peasy setup. The aluminum frame and steel legs make this XXL cot a durable option for a camp bed.
Full suspension and durable canvas add the comfort level, and when you're ready to head home it all folds up compactly into a side-loading compact shoulder bag making it easy to move around.
You may want to check out some of the add-on features on this one like the under-cot organizer, gun sleeve, and XXL camp pad(sold separately).
Price: $179.99
Weight: 26 lbs
Weight capacity: 600 lbs
Unfolded Dimensions: 86 x 45 x 19.5 inches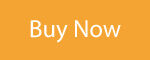 Boasting a 6'4" polyester fabric bed definitely appeals to anyone who has had to deal with the end bars of a cot digging into their head or ankles, and this is accomplished by designing a self-contained cot with a patented "step down tension lock" stabilizing system making those painful end bars a thing of the past.
The appeal of the Smart Cot doesn't end with design, it also includes a super affordable price. Side mesh storage and a handy shoulder carry bag round off the features of this cot, making it one of the best cots for camping.
Price:$59.99
Weight: 17 lbs
Weight capacity: 300 lbs
Unfolded Dimensions: 80 x 32 x18.7 inches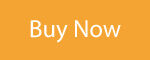 Comfort, convenience, and portability are a few of the traits that the Alp Mountaineering Lightweight Cot offers. Boasting steel frame construction, durability, and lasting adventure performance with a rugged polyester canvas sleep surface, Alps Mountaineering almost guarantees a restful night's sleep.
The low-profile design of this cot allows you to effortlessly fit it into a tent or anywhere you desire. You can elevate your outdoor sleeping experience without breaking the bank with this lightweight cot from Alps Mountaineering.
Price:$79.99
Weight: 9 lbs 5 oz
Weight capacity: 250 lbs
Unfolded Dimensions: 74" L x 30" W x 7.5" H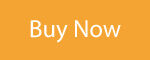 Therma-a-rest is a name known for sleep systems and the Mesh Cot falls in line with innovative technology, compactness, range of size, and lightweight off-the-ground sleeping comfort for warm weather enjoyment.
Their BowFrame™ Technology eliminates crossbars and squeaky joints, combined with shock-cord poles and pre-assembled feet all fitting snuggly into a deluxe carrying case which streamlines setup and gets you to the rest and relaxation part of your adventure without a lot of hassle.
Available in 3 sizes, the mesh fabric ensures optimal airflow for those warm nights and a perfect fit, redefining camping comfort. One of the best camp cots for hunting in the backcountry.
Price:$179.95- $219.95
Weight: Regular 3 lbs 9 oz, Large 3 lbs 15 oz, XL 4 lbs 7 oz
Weight capacity: 325-350 lbs
Unfolded Dimensions: Regular-72 x 24 x 4.5. L-72 x 26 x 4.5. XL- 77 x 30 x 4.5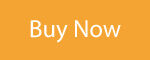 You can experience the ultimate in convenience with this easy-fold frame system, right out of the carrying case the steel frame unfolds and is ready to go. Simply push the shock-cord sidebars together and slide them into the canvas. The side rails clip to the frame with minimal hassle through stitched-in cutouts in the sleep surface.
The canvas is crafted from durable 600-denier polyester fabric, guaranteeing both comfort and long-lasting use. The added side pocket offers a practical storage solution to keep those needed items right within reach.
Price: $99.95
Weight: 18 lbs
Weight capacity: 300 lbs
Unfolded Dimensions: 75 x 27.55 x 14.5 inches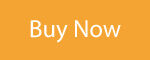 Lightweight, durable, comfortable, and…convertible? The name Helinox is well known in the outdoor gear world for its innovative designs and the Cot One Convertible is no different. What makes this cot convertible is the addition of leg extensions (sold separately) that can raise the cot from 6.5 inches to 15 inches when you have a larger area to set up in.
The short-leg setup and configuration is perfect for those occasions when sinking into the ground or directly setting the cot up in your tent where floor damage might be an issue. And the lever locking system is all part of the sturdiness and support of the Cot One Convertible, creating an all round comfortable night's sleep.
Price: $349.95
Weight: 5.2 lbs
Weight capacity: 320 lbs
Unfolded Dimensions: 75 x 27 x 6.5 inches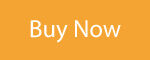 Similar to the REI Kingdom 3, Cabelas Lounger cot offers up a substantial amount of comfort to go along with a substantial sleeping surface, plus a multi-position back, giving the option to lounge around in an upright position. Adjustable feet make it easier to achieve that sometimes hard to find level surface while camping.
Padded surface, padded sides and padded pillow add the luxury to this lounge, and the bungee support system rounds off the comfort features of this multi-use cot and lounger.
Price: $219.99
Weight: 23 lbs
Weight capacity: 350 lbs
Unfolded Dimensions: 81 x 32 x 16.5 inches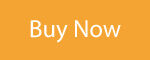 An "elevated sleep solution" that is definitely not for the bargain hunter, Snow Peak has a cot for the discerning camper. The innovative and unique design of the legs is what creates the tension of the sleep surface relative to weight placement for stability and support.
Aluminum alloy and stainless steel construction coupled with a 600D material make for a superior sleep experience.
Price: $499.95
Weight: 14.9 lbs
Weight capacity: 250 lbs
Unfolded Dimensions: L 6.5′ W 2.1′ H 1′ ft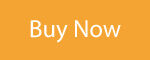 The camp cot/bed with the most interesting style design we have looked at is the Quechua Camp Bed. An inflatable base that pairs with a mattress pad is the ultimate in a camping sleep system. If you're going to "rough it" in style this setup is definitely how you want to go.
You are going to need a double action pump with a gauge, but don't worry, Quechua has you covered there too. If you have the room you can attach two of the bases together to create a "box spring" setup for a double bed. Mattresses are sold separately.
Price: $119
Weight: 8.4 lbs
Weight capacity: 242 lbs
Unfolded Dimensions: 78.7 x 27.6 x 9.8 inches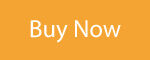 Related Articles: