Having the right camping pillow can mean the difference between a great night's sleep under the stars and a morning with a sore neck and a headache.
If you're looking for new camping pillows, try one of these from our test. We hand picked the best pillows for camping, for different types of sleepers, and lots of preferences on features and packability.
Best Camping Pillows
Type: foam.
Size: 23″ x 16″ x 4″ (size large)
Packed size: unspecified
One of the biggest advantages of this Therm-a-Rest Compressible Travel Pillow is that it comes in four sizes, from small (16″ x 12″ x 4″) to XL (27″ x 16.5″ x 4″). You can choose the size, weight, and pattern that's right for you. They pack down nicely, though this is probably better for car camping than it is for backpacking, or traveling if you have extra space as the XL size weighs close to a pound.
Therm-a-Rest uses leftover foam from their other products to make these pillows, which makes them a great eco-friendly option. They're made in the United States, too, which adds to the feel-good factor.
Price: $24.95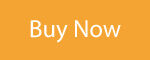 Type: inflatable.
Size: 18.1″ x 11.8″ x 4.7″ (size large)
Packed size: 2″ x 5.5″ (size large)
The Exped Ultralight Air Pillow has a unique feature that you won't find on many other options: an asymmetrical design. One end is higher than the other, making this a good option for both side and back sleepers (or people who split their time between both). It's a strange look at first, but reviewers love the neck support and variable positioning.
The pillow's soft polyester means you don't need to carry a separate pillowcase, keeping weight down. And this thing packs down really small; only 2″ x 5″ for a size medium. It's a great way to bring neck support and comfort on a backpacking trip without adding a lot of size and weight.
Price: $35.00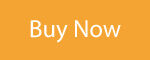 Type: down.
Size: unspecified.
Packed size: unspecified.
The Geoduck travel pillow is an interesting option — unlike many camp pillows, it's filled with down, giving you a classic down pillow feel. This Feather Friends Pillow also has an integrated stuff sack, which is a cool idea (though some reviewers found it difficult in practice to use).
The Feathered Friends website is a little light on information, but it does say that this camp pillow weighs a meager six ounces, which could make it good for backpacking, as long as you can get it down to size. Down tends to be very compressible, which is a great feature, and some reviewers did like the fact that you can fluff it back up.
Price: $45.00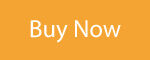 Type: inflatable.
Size: 17.3″ x 12.6″ x 5.5″ (size large)
Packed size: 2″ x 3.5″ (size large)
The Sea to Summit Aeros Ultralight Pillow is shockingly light — only 2.1 ounces for the regular size and 2.5 for the large. That's less than a deck of cards and not that much more than a tennis ball. Combine that with the tiny packed size ("small enough to fit in a shirt pocket," says Sea to Summit), and you have a great backpacking pillow that won't weigh you down.
Reviewers liked the neck support for sleeping on their backs, but also enjoyed the contoured shape for side-sleeping. Several people noted that it significantly improved their sleep in the backcountry. One even noted that the pillow was high enough that they could read a book sleeping on their side without trouble. The best camping pillow for side sleepers.
Price: $39.95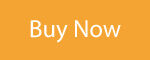 Type: inflatable.
Size: 16″ x 12″ x 4″
Packed size: 2″ x 5″
Amazon reviews aren't always the best thing to rely on when you're selecting outdoor gear. But at the time of this writing, the TREKOLOGY ultralight pillow has an average 4.3 rating from over 3,600 reviewers. That's a lot of people who really love this pillow. Its very reasonable price is probably a big part of that — but it also packs a lot of the features of more expensive camp pillows.
The shape of the TREKOLOGY Ultralight Inflating Travel Pillow is great for multiple sleeping positions, and it inflates quickly. But the real standout feature of this pillow is the company behind it.
Price: $15.97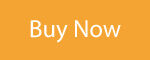 Type: inflatable/foam hybrid.
Size: 17″ x 11″ x 4″
Packed size: 6″ x 4″
Inflatable pillows are great for keeping weight and size down. Foam pillows just feel better. Nemo decided to get the best of both worlds while mitigating the disadvantages by combining the two formats in the Nemo Fillow Pillow.
Reviewers love the feel of this pillow, as well as the removable, washable cover — something you'll miss out on with many inflatables. Add an integrated stuff sack and a lifetime warranty, and you have one of the best camp pillows out there. Some backpackers may not be willing to give up 9.2 ounces in their packs, but others will find it more than worth it.
Price: $39.95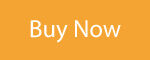 Type: inflatable/fill hybrid.
Size: 22″ x 12.5″ x 5″
Packed size: 7″ x 3″
Another hybrid pillow, the Klymit Luxe Pillow combines an inflatable air chamber with quilted polyester fill. That quilted cover is washable, too, which is a nice feature. While it's a bit heavier than some other backpacking pillows at 7 ounces, it's still lighter than larger options, making it a good choice for long-haul hikers.
The 22″ length is notably longer than most other camp pillows, which some campers will like. The hybrid style of the pillow as well as the quilted cover have reviewers raving about how comfortable the Luxe is. My favorite review is very succinct: "This pillow is actually a cloud."
Price: $39.95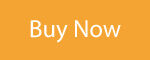 Type: inflatable/down hybrid.
Size: 11″ x 15″
Packed size: 4″ x 2.5″
This pillow combines the convenience of an inflatable with the comfort of synthetic down. At just under three ounces, it's a lighter option than other hybrids, though it doesn't have quite as many comfort features and you may want to carry a pillowcase with you, slightly offsetting the light weight.
The biggest advantage of the Cocoon Hyperlight AirCore Pillow is the synthetic down fill. Many people prefer down pillows to all of the other options, and if that's you, you'll want a down camp pillow. This is the way to get one without settling for a lumpy pillow that's hard to fluff back up when you get to your destination.
Price: $32.95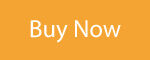 Type: down.
Size: 13″ x 9″ x 2.5″
Packed size: 9″ x 4″
The Sierra Designs Dridown Pillow can be used in two ways. First, you can put the synthetic insert inside of the Dridown cover. If you want to pack extra light, though, you can just use the cover and stuff it with clothes or anything else that you have with you. This is a step above doing the same with just a pillowcase, as the synthetic fill adds to the comfort of the whole system.
Dridown is a waterproof down, and this is another big bonus for down pillow lovers. It's real down, but treated with a special coating to make it waterproof. This pillow's flexibility is also a nice touch — especially if you take part in both car camping and backpacking. It's a bit smaller than some people like, but it's also meant for lightweight backpacking, so that's a compromise you may be willing to make.
Price: $39.95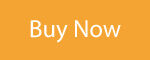 Type: inflatable.
Size: 15″ x 10″ x 4″
Packed size: 5″ x 3″ x 3″
At only five ounces, the Zenbivy camp pillow is an ultralight backpacking option that's still comfortable. Reviewers give it very high marks and many say that it blows the competition out of the water. Although it's inflatable, many people find that it doesn't have the same drawbacks as other blowup pillows, like being loud or feeling bouncy.
The washable pillowcase has a little extra room in it so you can customize the feel of your pillow (you can also under-inflate it a bit for a different feel). Throw a fleece layer in there for extra softness and a bit more height, for example. And the stuff sack gets the pillow down to 5″ x 3″ x 3″, so you won't give up lots of room in your pack for this comfort.
Price: $49.00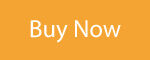 Whether you're backpacking in the Alps or car camping outside Reno, getting good sleep is crucial. And while there are some sleep-affecting things you can't control — like the weather or noisy neighbors at the next campsite — there are some you can.