Is there anything more satisfying than a delicious meal cooked in the middle of nowhere? Just you, your people, and a fire. Though after a day spent in the wilderness, the ability to conjure cooking fire immediately is invaluable. Luckily camp stoves are even more amazing than they've ever been. Not only are there amazing portable ones for backpacking, the car camping stoves are simply luxurious. Because we may be wild, but that doesn't mean we have to be uncivilized.
So here's our list of the best camp stoves:
Best Backpacking Stoves
Camp Chef has long been known for its tailgate-ready grills. It should serve as no surprise, then, that their portable isobutane-powered Stryker 100 is, well, fire. Its stand, 1.3 liter pot, the burner and the lid fit into a single carry bag. The Heat Ring tech lets you heat up a half liter of water in 2 minutes with 30% less fuel than the competitors. You can hold the hot pot with the included sleeve. It's got a beefy build with next-level performance from a brand that has become the new standard in portable cooking.
You have to love everything about this Stryker 100 stove, from its performance to its portability. With a weight of a pound and a half, you'll find this stove a perfect purchase.
Price: $149.95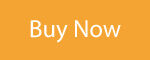 When speed is most important, look no further than the Jetboil Flash for one of the best backpacking stoves. They were one of the first companies to popularize the all-in-one cooking system and the Flash is built for speed. This isobutane-propane stove can boil 2 cups of water in less than two minutes, with a color-change heat indicator to dial in the heat to the right temp. The burner and cooking vessel are one, which helps make it a lot more efficient, allowing it to cook that much quicker. Plus it's compatible with all the Jetboil accessories, like a coffee press and the FluxRing cooking pot.
The burner and the 100g canister stows perfectly inside the cup of the Jetboil Flash. This is a sub-1-pound super-cooking machine, and a great selection for when you have to cook for a lot of people deep in the backcountry and so time is definitely of the essence. Just note that it'll burn through a 100g canister in about half an hour.
Price: $124.95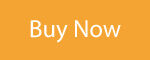 One of the drawbacks of the Jetboil Flash is the size. The Jetboil Flash takes up a liter of volume; the Jetboil Stash fits almost anywhere. The stove, plastic stand, and cook pot come apart and can be stored together, with the .8 liter cookpot, or in pieces to stash it anywhere in your pack. And weighing in at less than half a pound, you'll hardly notice it.
The quality of the Jetboil Stash is almost unbeaten, especially when it comes to the portable microstove category, all while pushing out 4500 BTU that will extend a 100g canister to 36 minutes of burning. And while that makes it the most expensive stove on our backpacking list, it's for a good reason. You'd be hard-pressed to find a better backpacking water heater and food cooker that can fit literally anywhere.
Price: $144.95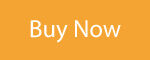 This Soto Amicus is another ministove, though this one has a full cook set for a super affordable price. The actual stove can fold and stow nearly anywhere. The pot combo, though, is also supercool. These 500ml and 1000ml pots combine together and are made to fit specifically on this stove, a huge advantage over some comparable ministoves that can't really fit a lot of different pots and pans. Plus the stove and pot and pan combo, all combine to a little less than a pound.
The stove puts out about 11,000 BTU and burns for about an hour and a half with an 8-ounce, or about 227g fuel canister.
Price: $49.95
The PocketRocket 2 Ultralight was the first really portable stove I bought, and it's still one of the best. This stove pretty much does fit in your pocket. To start it weighs only 2.6 ounces. That's right. Less than a quarter pound. Yet despite the size, it really packs a punch.
The PocketRocket 2 boils 1 liter of water in 3.5 minutes. This PocketRocket is a huge upgrade to previous versions thanks to its amazing new, longer and more stable pot supports. Plus there is some serious flame control here, so you can boil, simmer, and everything in between. For a seriously portable serious backpacking stove, look no further than the old legend made new, MSR's PocketRocket 2 Ultralight.
Price: $104.95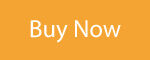 Best Car Camping Stoves
There's a lot of advantages to car camping but one is that you can bring a big, 2-Burner stove and cook just like you're at home and Eureka!'s Ignite Plus does just that. The Ignite Plus marries two 10,000 BTU burners to a build wide enough to fit two 12-inch pans. This stove is heavy-duty, with a weight of 12 pounds making it perfect for wild conditions at the site. Plus the Eureka stove JetLink allows you to connect it to other Eureka! Stoves and Jetboil stoves to give a big, full-kitchen experience.
The Eureka! Ignite Plus has a stainless steel drip tray to make for easy cleaning and keep your stove from getting nasty, a real danger when you eat bacon at the rate that my friends and I do when camping. It burns through a standard propane canister in about an hour and a half, so bring a couple bottles if you'll be up there for a while. But that's the beauty of car camping, right.
Price: $159.95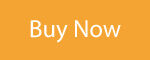 This is a classic. I remember my Dad's Coleman 2-burner from our camping trips when I was a kid, 40 years ago. That makes the Coleman Classic a time-tested camp companion. It's simple and simply good. Two 10,000 BTU burners with a PerfectFlow pressure regulator and space to fit a 10-inch and 12-inch pan side by side. Since it uses aluminized metal, the stove weighs just a little over 10 pounds.
Coleman has been around for a long time, and its 2-burner Propane Camp Stove is just as time-tested as the brand itself. Just note that it burns through a propane canister in about an hour or so. But for a solid, well-loved camp stove, you don't get any better than the Coleman Classic Propane stove.
Price: $74.95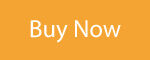 Now we're into the Camp Chefs. Their stoves have gain a reputation as being rugged, high-performance portable stoves and the Everest 2x High-Pressure stove delivers on this promise. What does high-pressure mean? It means it pumps that propane out fast to deliver 20,000 BTUs of fire per cast-iron aluminum burner. Its rugged nickel-coated steel grate can handle basically any pan, and the temp controls feel more like standard appliances.
Of the stoves here, this is the beefiest, the most powerful, and most rugged. Plus, while the Camp Chef Everest 2X is built for use with standard 1-pound small propane canisters, you can adapt it to hook up to a bulk tank. Because if you get that Everest 2X out, you'll never want the party to stop.
Price: $190.00
So there's great camp kitchen food and then there's fresh pizza cooked in Camp Chef's Italia Artisan Pizza Oven. That's right, now you can literally cook a pizza onsite. The stove has a ceramic pizza stone for that real fresh-from-the-pizza-oven quality. Plus the double-layered ceiling bakes it like a brick oven.
The oven reaches a 700F top temp. Yeah, at 47 pounds it's heavier than practically every other stove on this list combined. But I remember an old TGR behind the scenes where they got a heli to deliver a Domino's pizza to camp. So the idea of having fresh-baked pizza at camp has long lived in my dreams. Camp Chef has now made those dreams come true.
Price: $399.99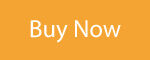 Sure, campstoves are supposed to be rugged and functional but Primus proves they can be super sleek and steezy too with their Alika stove.To start, it travels like a briefcase. The stove folds up thinner than any other car camping stove on the list with a cool little carrying strap. The top of the lid has FSC-certified oak splines that add style and give you something to rest your pans or mugs on to keep warm as your stove cools off.
One more cool feature of the lid? It's removable, so you and your camping partner can both be cooking from different sizes of the stove on the 10,000 and 13,300 BTU burners. Plus the burners each deliver a different type of flame. Though I can't emphasize how cool and sleek this thing looks folded up and at 10 pounds, it's the most portable of all these camp stoves; you could maybe even take it in for a shorter backcountry hike (or a big one if you're a beast).
Price: $274.95