Jetboil is renowned for its integrated cooking system. The cooking cup locks seamlessly into the stove, making for easy connection and freakish boiling speed – the Jetboil Flash Cooking System can boil water in about a minute in a half. When you get to your site after dark and you just want to heat some water for your noodles, the easy assembly is a godsend (and there are plenty of other types of accessories you can hook the stove to).
But once you've cooked that water, the cozy wrapping the water cup ensures you can get it to mouth quick (and helps ensure that, if you're cooking in a vestibule, you won't set your tent on fire). And at less than a pound (13.1 ounces), it's ready for the deepest explorations.
Price: $109.95
I always remember my first time trying to heat water on a Rainier glacier with a stove I bought more for weight than power; and I remember also having to give up melting snow before I was fully hydrated. I really wish I had the GSI Pinnacle 4 Season Stove. Packs up super small for expeditions, with a weight of about 1/3 of a pound.
But with that small size brings 9800 BTUs, with an average boil time of less than 4 minutes for half a liter. Graded for four seasons, with nice big bomber folding nests. This is the backpacker's dream for all the toughest adventures.
Price: $79.95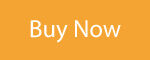 Sometimes you set up camp near the car, or carry all your gear on a drift boat. In those cases, there's no reason to skimp — then, you need the Camp Chef Big Gas Grill Combo. It's just a flat little propane grill that slips into the back of your truck, no bigger than a folding table. But it packs two 30,000 BTU burners, and the Big Gas Combo includes a cast iron griddle/grill plate as well as a deluxe BBQ grill box. That means you can be in your truck deep down an ancient logging road grilling out the finest tri-tip you've ever tasted.
Or you can be at your local ski hill, cooking up a pizza and burgers in the parking lost instead off throwing down 50 bucks for lunch. If you camp, or even hang out for any long period in the outdoors, near your vehicle, you need to up your cook game and get a Camp Chef camping grill. And the Big Gas Grill Combo ensures you'll be the boss.
Price: $249.00
It's nice to use a skillet when you're cooking in the wild; and sometimes, you have cookware that's not Jetboil that you like using. This is where Jetboil's Pot Support comes in handy. A standard camping stove grate hookup for your Jetboil stove to cook with the Jetboil skillet, or any skillet, pan, or pot. For high-speed water heating, Jetboil's Flash Cooking System is an industry standard; for when you want to get fancy with it, the Pot Support gives you that freedom you've been searching for.
Price: $9.95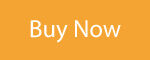 Best Camp Coffee Makers
There's nothing better on a cold mountain morning than a cup of coffee and with the Wacaco Nanopresso you have coffee shop quality go-juice in your backpack. At 3/4 of a pound it's practically negligible. So you're in your paradise, got the breakfast cooking, and you pour your fresh ground coffee into the nanopresso. Then you pump it by hand, squeezing the water through your grounds by hand to make the best coffee your side of the trailhead. Because wilderness doesn't mean you need to reject the finer things in life.
Price: $79.99
Of course, we can't forget Jetboil and their toys — especially their coffee solution in the Coffee Press Silicone. Here you're looking at a French Press in the middle of nowhere. It's made to fit the Jetboil water cup perfectly, to let you press your own coffee the way the greatest coffee heads do it. Weighs about an ounce and since the key to weight distribution is to max uses for each tool, you can use the press to steam food, holding it above the water. French pressed coffee for breakfast and steamed fresh-caught trout for dinner? Yeah, that's pretty magical.
Price: $17.95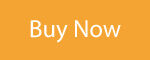 Best Camp Cups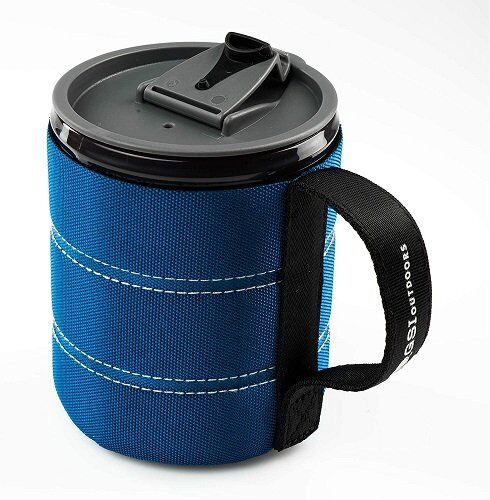 You can sip coffee right out of the pot but that gets a bit complicated. You need a mug for coffee, for hot tea, for mixing your Gatorade powder — the GSI Infinity Mug. It holds over 17 ounces in its polypropylene BPA-free plastic. But with a weight of about 3.5 oz's, it's as lightweight as they come. Cloth-wrapped neoprene keeps your drink hot without burning your hands and the webbing handle holds strong but folds flat for easy packing. It's a no-brainer to add to your backpacking camp cook kit.
Price: $9.99
With your cookset, you need to drink water and Grayl has the system to ensure you don't get ghiardia. The bottle itself is solid even if you're not in need of the filter – solid polypro plastic with their topo grip. But the really cool thing is when you press down the filter if you're drinking out of dirty rivers (like I recently was on a trip back East) or out of sketchy water sources (e.g. Mexican tap water). But on mosty backpacking trips, where the water is clear and you just need to get rid of that last bit of bacteria, protozoa, all sorts of viruses, this 24-ounce filter water bottle is the perfect addition to minimize weight and let you drink right from the lake with peace of mind.
Price: $89.95