The RovR RollR 60 is like a portable fridge made for anybody to drag over rough terrain. With 60 quarts of capacity, the RovR RollR 60 can carry all the ice, drinks and food you'd need for a day of fun in the sun. Without the Deepfreeze dry bin it can hold 60 cans and 20 pounds of ice. With the Deepfreeze dry bin, you can haul 40 cans and 10 pounds of ice while setting aside a separate section for sandwiches, meats, or fruits without them getting wet or freezer burnt.
The outer frame is lined with a high density foam that delivers up to 10 days without your ice melting. It has an airtight gasket and a grizzly resistant construction. But all of that performance, like with other coolers, means the cooler when fully loaded is gonna be a big carry. Which is why the RovR RollR 60 has 9-inch all-terrain rubber tires so you can lug it over brush, over rock, and over sand. Save your arms for something fun.
Price: $494.99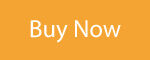 Few coolers have as on-the-nose of a name as the Grizzly 100. Obviously the "Grizzly" part of the name comes from the fact that all their coolers are IGBC Grizzly certified. And this model holds 100 quarts of whatever you need. Bearclaw latches proprietary to Grizzly help keep the browns from stealing your drinks. It's dry ice compatible and pressure injected with up to two inches of polyurethane foam.
This massive cooler is made to take on any and every adventure. Given the size, it needs to be secured to a moving vehicle, a boat or whatever. That's why it incorporates 2" tie-down slots. Though the beefy molded-in handles in the Dual Handle system ensures you and your favorite friend/porter can lug the heavy cold-holder from the boat to camp. When you absolutely need to keep your huge cache of beer cold for a long adventure in bear country, there's nothing better.
Price: $449.99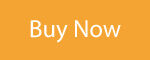 Yeti revolutionized the world of coolers with its beefy construction and next-level tech that keeps your drinks cold for days at a time. So it makes sense that the Yeti Tundra Haul keeps the company as the gold standard for keeping your cold stuff so, so cold. Yeti's Fatwall design hold up to two inches of insulation —in this case Permafrost pressure-injected commercial-grade polyurethane foam. Plus that Neverfail hinge system and Coldlock gasket round out a bombproof construction.
Yeti coolers first brought the real cold, but they also brought a ton of weight. The Tundra Haul Cooler is luckily mounted on wheels, rolling easily and smoothly to help you not have to carry the massive cooler by itself. That Strongarm handle is a durable, welded lugger with comfortable grips, making it extra easy to pull it through whatever. And the solid, single-piece tires are durable, resistant to any bumps or sharps along the way to protect for the 45 cans of beer you'll be able to roll down the trail.
Surprise surprise, the Yeti Tundra Haul cooler is next-level engineered and bombproof. You'd expect nothing less from the reigning industry leader.
Price: $399.99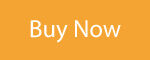 Igloo's 70 QT IMX Cooler is about the best mix of high capacity technology and low weight you could find anywhere. The 70-quart cuboid holds up to 105 12-oz cans and yet at base weighs only 25.8 pounds. But that doesn't mean it sacrifices performance. We're talking 7 days of ice retention thanks to the durable injection-molded design and the Ultratherm insulation. Plus there are plenty of ancillary features that make it above and beyond.
I'm talking a bottle opener, cup holders, a fish ruler and a wire basket. Perfect for your next float trip. Plus there's a lockable lid so if you have to leave it around the spot, you don't have to worry about nosy bears, thieving neighbors, or kids trying to snag one or two of pops' beers when the adults aren't looking. Between the weight and the price, this is a cooler that punches, well, high above its weight.
Price: $299.99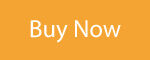 Igloo's 70-quart Trailmate Journey cooler looks like a high-powered XLT SUV, and performs just as well. IT's another 70-quarter but this one actually holds about 112 cans, and can keep them cool for up to 4 days. But its cold-retention is just where things start.
This is a one-stop party machine. Fold-out mini table (they call it a "butler tray" because, you know, it's classy, just like you). There's an extra dry storage compartment for your phone, wallet, glasses, party favors that need to stay dry. Plus there's a little pouch on the other side for lotions and sunscreens and flip flops and everything else. Of course there's a bottle opener, like all the other finest coolers. Plus an extendable handle to roll the cooler dragging it everywhere you need to go.
Basically, when you want the cooler to end all coolers with all the bells and whistles, look no further than the Igloo Trailmate Journey 70-Qt cooler.
Price: $219.99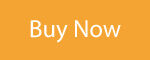 Best Soft Shell Coolers
Another Softpak Cooler steps up to the table, this one a lot less expensive than the previous one. The Softpak Cooler 34 is a perfect daypak for any and all of your mini missions. Take it fishing, or to that all-day lacrosse tournament, the Patriot Softpak 34 is 5 gallons of fun swinging on your arm. That's 34 cans, 30 pounds of ice, or, in other words, 20 quarts to use the measurements other coolers on this list use.
But also Patriot is more than just a brand name. With each purchase of a Patriot product, a donation is made to Homes for our Troops. As you'd expect from the name, Homes for our Troops is a foundation that builds houses for the proud men and women who protect and serve our nation.
So not only does the Softpak Cooler 34 keep your drinks cold, it also makes life better for our nation's heroes.
Price: $126.95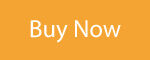 Sometimes you don't need, or want a hard-sided cooler and the Revelry Captain Soft Cooler is absolutely your drink holder of choice. Revelry's Captain 30 can hold 30 quarts but with the soft sides and therefore lighter weight, the Captain 30 is easy to hang off your shoulder anywhere.
Revelry brings to the drink haul a leakproof zipper and waterproof welded seams, delivering the 24 Hour cold lock. Mesh side pockets allow you to carry whatever other accessories you might need and the built-in bottle opener allows you to pop open all your Coronas, perfect for all your outdoor summer adventures. And since you'll need a place to rest your drink, the Captain 30 has 4 cupholders on the top. All for your great new party.
Price: $250.00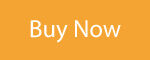 REI's Co-op Cool Trail Split Pack Cooler is the most unique cooler option on this list: a backpack cooler. It can be a pain dragging a cooler by a handle. Or slinging it off an arm, especially for a long hike. And forget those ones you have to lift to take anywhere, they're definitely not backcountry-able. The Co-op Cool Trail Split Pack is a great way to lug a 12-pack anywhere. This backpack holds 6 pounds of ice in the leakproof cooler insert, big enough to hold 12 cans cold for up to 40 hours.
The padded shoulder straps make this cold lugger super comfortable, with extra pockets for those extra things like bottle openers, paraphernalia, sunscreen, flip flops or whatever else you'd want on your mission. Plus the front lash straps mean you can lash on a lounge chair.
So for that next day trip to, say, Delta Lake or any of the other big summer mountain lakes everybody has been flocking to in droves, what's the one thing you need to bring? Your REI Co-op Cool Trail Split Pack cooler is the one daytrip accessory you will fall in absolute love with.
Price: $79.95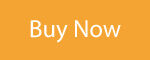 Best Electric Cooler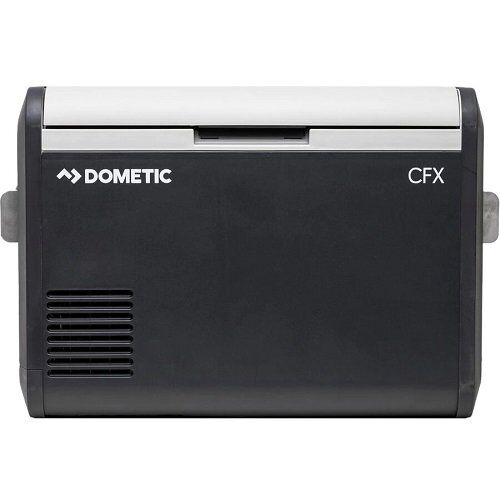 With the Dometic CFX3 55IM Powered Cooler + Icemaker, we're now talking big boy business. This is more than just an ice-filled cooler. Sure, the other coolers hold ice to keep things cold. This actively refrigerates whatever you need. The 55L capacity fits 83 cans. But it also keeps them cold not through insulation but instead with its built-in compressor-powered cooler. This super-fridge has a 3-stage dynamic battery protection to prevent dead car batteries in case you're running the fridge off that. Another great option, though, is to just bring a portable battery pack, like a Goal Zero Yeti 400 hooked up to solar panels.
This is seriously hi-tech. The high-res display can drop the internal temp to -7°F. Plus it can connect to your phone to actually adjust the temp from your smartphone. The spring-loaded aluminum handles ensure you don't drop this super-powered portable fridge. And not only does it keep your drinks and food cold at camp; it even makes ice.
There's seriously no better way to beat the heat on your outdoor car camps. Except for maybe sleeping in a river.
Price: $1,099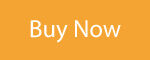 Best Cooler Ice
YETI has amazing skills when it comes to keeping whatever you've thrown into their coolers cold. But to really dial it in, pick up some YETI Ice Packs. There's nothing worse than when your ice pack breaks, leaking insulating goo all over your stuff. The YETI Ice Pack is designed to be durable and break resistant. These ice packs are made to maximize the ice retention. There are different sizes to fit in any YETI cooler, soft-sided or hard, small or massive.
Can you still pick up ice? Sure. But the YETI Ice Packs help to keep the ice cold, and whatever you're keeping cold just as long as you'd want to. There are 1-pound, 2-pound, and 4-pound size options. But you might as well pick up a couple in each size. And maximize the cold retention of any and all of your YETI coolers into next year.