The YETI Tundra 45 is a solid mid-size cooler that will hold 32 cans of beer (if you use a 2:1 ice-to-beer ratio) or 34 lbs. of ice. The YETI Tundra 45 dimensions are 15″ x 26″ x 16″, it's a bit more compact than some similar options. And it includes YETI signature features like LipGrip handles, tie-down slots, and a reinforced hinge.
YETI holds the top spot for most well-known high-end cooler brand, and for good reason, year after year they make some of the most amazing coolers or the market.
The YETI Tundra Cooler is built with solid construction, offers great insulation and best of all when paired with YETI Ice, keeps your food and beverages colder for much longer. Ice melts fast, the Ice packs do not.
You'll keep anything you have as cold as possible and look good doing it.
Price: $300.00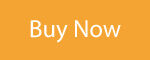 Not sure about a plastic cooler? Coleman has you covered with the Coleman Steel Belted Cooler, a stainless steel 54-quart monster. Why 54 quarts, you ask? Because this cooler debuted in 1954. It's a classic, and it's been updated to be one of the best options out there.
This beast will keep ice for up to three days in 100º temperatures. Stainless steel hinges and screws make it as durable as you could want. The rust-proof port adds some peace of mind. And at 22 lbs., it's not even that heavy. For a 17″ x 26″ x 18″ cooler, that's pretty light.
With a solid price, cool styling, and a reasonable amount of insulation, you can't go wrong with the Coleman Steel Belt 54 Qt Cooler. It may not be as flashy as a YETI or an Orca, but it will certainly turn heads.
Price: $119.95
If you've never heard of Orca, you're missing out. They get rave reviews, and they're often touted as being one of the top coolers like YETI, one of the top cooler brands out there. They have phenomenal insulating capabilities and are made in the USA (some YETI's are still made here, but not all of them).
The Orca 40 Qt Cooler model is the perfect size for your weekend adventures. The exterior measurements (height, width, depth) are about 17″ x 26″ x 18″. This cooler weighs 30 lbs.—all that insulation doesn't come light. But Orca says it'll keep your stuff cool for 10 days.
The Orca 40 Quart Cooler comes with a lot of really nice touches. The rubber whale tail latches add a little flair, and the rear cargo pouch makes it easy to keep some small gear off the ground. Plus it comes in fun colors. You can't go wrong with this cooler from Orca.
Price: $289.99
Do you need maximum storage capacity and portability? Want to keep a free hand to haul extra gear? Prefer a cooler that can double as an entire storage facility? The Rovr RollR 60 has you covered.
It's hard to list all of the RollR's cool features in one place. It has two wheels and a handle so you can roll it wherever you want. Those wheels are puncture-resistant and you can replace the tubes. The pull handle has two moto-style grips. It comes with a bin that sits on top (pictured above). It comes with a dry bin to keep your food from getting soaked. You can add accessories to hook it up to your bike or attach a cutting board.
There's nothing the Rovr RollR 60 Quart Cooler can't do. Which you might expect, given the price and size of this thing (20″ x 27″ x 21″). But rest assured, this is a bombproof cooler that you'll be able to use for years. So Is the Rovr RollR 60 one of the top coolers with wheels? It surely is the most fun.
Price: $399.00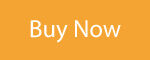 Not ready to drop several hundred dollars on a cooler? You could definitely do worse than the Igloo MaxCold 40-quart roller. Igloo has been making coolers forever, and there's a reason; they provide a solid value at an affordable price point.
At 17″ x 23″ x 13″, the Igloo MaxCold 40 Roller Cooler is super easy to transport thanks to a tow handle and wheels. Just because it doesn't have bear-proof construction and a host of features doesn't mean it's not a good cooler. It'll still hold your ice for around five days. And tie-down loops keep it secure while you're driving it around.
As a bonus, the Igloo MaxCold 40 Quart Cooler is made in the USA. Even some of the most expensive coolers on this list can't boast that. The best cooler you can buy for under $100.
Price: $69.99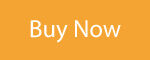 The Arctic Zone Titan Cooler looks a lot like a YETI . . . but it packs some cool features that make it stand out. One of the best is that it integrates Microban anti-bacterial technology to keep your cooler smelling fresh. It makes it easier to clean, too.
Beyond that, you'll find everything you expect from a top-of-the-line cooler. Up to eight days of ice retention, solid roto-molded construction, and bear-resistant T-latches will all look familiar to cooler enthusiasts. But you'll also find an integrated fish ruler, built-in places to lock the cooler shut, and an included wire basket to separate your dry goods. Making this one of the top coolers for fishing and hunting we tested this year.
At 17″ x 30″ x 17″, it's a bit longer than the other options here, but it also packs a full 55 quarts of space.
Price: $245.00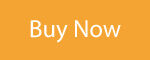 Want a cooler built for adventure? Canyon tells you right on the box that the Canyo0n Outfitter 55 Qt. Cooler Sandstone will keep enough food and beverages for two people on a four- to five-day trip. How convenient is that?
This 55-quart cooler may not be the best looking out there, but it'll keep ice for up to a week. And at 17″ x 28″ x 15″, it's conveniently portable. At only 25 lbs., it won't make your trip much harder, either.
The Canyon Outfitter 55 Cooler has some really nice features that make it great for a getaway. Family-friendly cam latches spare fingers. The lifetime guarantee means you don't have to stress about breaking it. Its environmentally friendly insulation is made in Alabama. It's one of the best camping coolers with tons of space. And it won't even break the bank. It might not be pretty, but it's tough to beat for car camping.
Price: $229.99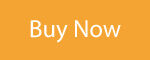 Related Articles: