A downhill mountain bike does one thing and one thing only: get you down super gnarly trails as fast as possible (with an interesting exception — keep reading to find out how Niner is doing things differently). They pack a huge amount of suspension, extremely tough parts, and powerful brakes.
Because downhill is a small niche and there are lots of supply issues, we can only feature five bikes at the moment as suply chain issues in the unites states are making it hard to find mountain bikes for sale.. But these are five of the best downhill mtbs out there, and you will not be disappointed.
Best Downhill Bikes
Bikes that only come with 27.5″ wheels seem to be getting rarer, but Trek caters to everyone. The Session 8 is the only Trek downhill bike for small-wheel enthusiasts. The smaller hoops give this bike a very lively feel and make it easier to whip around (in the air or on the ground), making it a perfect park bike.
The Session 8 also has a huge amount of travel. 210mm of fork travel is provided by a BoXXer Select, while the 200mm rear suspension is managed by a Fox Performance DHX. These are serious shocks for soaking up serious hits at the park making it a solid downhill mountain bike for your local resort.
Trek opted for SRAM Guide R brakes on this build, which don't have the stopping power of the more common Codes, but are still four-piston and an upgrade from the standard Guide brakes available on this Trek Bike. Consider upgrading these in your second season.
Price: $4,799.99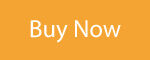 Two Sessions on the list? It's almost a joke by now, but yes. Absolutely. This 29″ version of the Session has numerous features that separate it from its smaller-wheeled cousin (in addition to wheel size, of course).
There's even burlier suspension — a 200mm BoXXer Ultimate fork and the Super Deluxe Ultimate RH on the back (for 200mm of suspension there, too). There's an idler pulley for better wheel travel. You get an X01 groupset for World-Cup-level weight and performance. And a hidden highlight: SRAM's Code RSC brakes, some of the best downhill-class brakes you can buy.
This is one of the more expensive downhill mountain bike. But it comes packed to the gills with race-winning technology from some of the top companies in the game. If you have the budget for it, you will not regret buying a Session.
Price: $6,999.99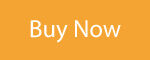 An e-bike, Downhill Mountain Bike? The WFO e9 breaks the boundary between enduro, electric, and downhill to create something entirely new. With 180mm of coil-sprung travel on the back and a 180mm fork, you have enough squish to handle some serious downhill runs.
But with up to 20 mph pedal assist, you can get yourself back up to the top without getting on the chairlift or waiting for a shuttle. You could even use it in an electric-friendly enduro race if it's really gnarly.
This is a weird Niner Bike. But the brand went all out with top-end components from SRAM, RockShox, Stan's, and Bosch. If you've ever wanted to be able to rip full-on downhill trails without having to wait for a lift or shuttle, this is the bike for you. One of the best downhill mtb e-bikes we tested this year.
Price: $6,295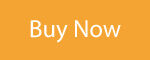 It's tough to beat this bike on a sub-$5,000 budget. Norco Bikes can put up with North-Shore-level punishment for a long time, and this bike can take anything that it dishes out. The aluminum frame is bombproof, and the suspension is absolutely top-notch on this Norco Mountain Bike.
The fork is RockShox's burly BoXXer Select RC with 200mm of travel, and the rear shock is RockShox's Super Deluxe Coil Ultimate DH, which you'll find on more expensive bikes as well (the frame allows for 190mm of squish).
You'll note that Norco went with an idler pulley to keep the axle path independent from drivetrain forces, which minimizes kickback. SRAM's GX DH drivetrain and Code R four-piston brakes are the industry standard for downhill steeds. One of the best downhill mountain bikes under $5,000.
Price: $4,699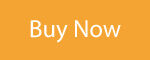 While carbon frames aren't always the first choice when it comes to downhill bikes, if you know Scott bikes, you know that their carbon is fantastic in any application. The only aluminum part of the frame is the swingarm — the stays are full carbon as well.
Combine that with amazing suspension from Fox (DHX2 Performance Elite Coil on the back and the super-burly 40 Performance up front) and you get a machine that's ready to race. Whether you're looking for PRs or medals, the Gambler 910 will help you get there.
The Gambler 910 comes as a 29er, as many downhill rigs do, but it's built for an easy transition to a mullet setup. If you want the agility of 27.5″ in the rear and the rollover of 29″ in the front, the Gambler 910 has you covered.
Price: $5,999.99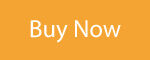 Related Articles: