Best Electric Bikes 2022
by Remy Rossi
The all-new Lectric XP 3.0 is the third generation of one of the most popular folding electric bikes on the market. The Lectric brand made a splash a few years back with this affordable and zippy model and has continued to tweak the package, currently offering the XP 3.0 for $1,099. The most recent addition to this list, the bike was launched at the beginning of November and is available in step-thru, standard, and long-range versions.
The biggest changes from the previous model of this electric bike include a more powerful 1000W peak output motor, a longer 50mm front fork, and better mechanical disc brakes. The grippy 20×3" tires provide a stable ride that's fun no matter where you ride, equipped with three pedal assist levels and a throttle mode. At a glance, the XP 3.0 looks very similar to the 2.0, but we love the additional options like the long-range battery and passenger or cargo packages that can transform this bike into a true urban workhorse.
Sizes: Standard, Step-Thru
Price: $999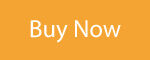 The Aventon Aventure is a powerful fat tire e-bike designed for off-road thrills. It ships as a Class 2 ebike but can be easily configured to Class 3 specs, increasing the top speed to 28 mph. Additional customization options with the Aventon app and color LCD display provide a more personal ride experience out on the trails.
The beveled frame design and neatly integrated battery make the Aventure impressively sleek for a fat bike electric bike. The 750W Bafang motor delivers power via five pedal assist levels or you can use throttle mode for on-demand speed. The 15Ah battery fully charges in just 4-5 hours and has a maximum range of 45 miles.
Mountain bikers will love the ultra-capable 4" fat tires, front suspension, and hydraulic disc brakes to conquer mixed terrains. Don't put this bike in a box, though— it also performs well in the city and is super comfortable on paved surfaces. If you are looking for a do-it-all ebike, the Aventure packs a serious punch and looks great, too.
Sizes: Small, Medium, Large
Price: $1,999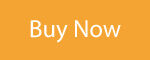 One of two moped-style ebikes on this list, the Himiway Escape Pro is the perfect companion in the city. It's a commuter bike on steroids with wide tires and full suspension in addition to a comfortable, upright sitting position.
The Escape Pro strikes the right balance between bike and moped— its top speed is 20 mph in pedal assist or throttle mode. Ride up to 45 miles on a single charge on this electric bike and enjoy the zippy handling thanks to the bike's low center of gravity. We tested the Escape in the snow as well and were impressed with the reliable 7-speed drivetrain and behemoth 4" tires.
Himiway included front and rear suspension to absorb road buzz and float over potholes for plenty of cushion, even at high speeds. Keep in mind that the moped-style seat can't be adjusted, so riders should be okay with the relaxed pedaling position with less leg extension. If that's your jam, the Himiway Escape Pro will be your secret weapon for commuting and getting around the city with ease.
Sizes: Universal Fit
Price: $1,799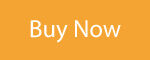 The Ride1Up 700 Series is the brand's flagship ebike featuring a hybrid design and powerful 750W rear hub motor. This fan-favorite ebike has made a splash due to its s high quality, brand-name components and affordable price tag— a rare combination among rival models.
This Class 3 ebike reaches a maximum speed of 28 mph with pedal assist and tops out at 20 mph using the throttle. The 14Ah Samsung battery tucks into the downtube and lasts 30-50 miles on a single charge depending on level of assist and terrain.
Dominate the urban jungle with city-inspired specs like the useful rear rack and 2.4" Schwalbe Super Moto tires, as well as alloy fenders and integrated front and rear lights. The alloy frame comes in stylish gray or light blue in both standard or step-through geometry. The
700 Series is the ideal package for beginners to join the electric bike movement and zoom around the city, all without breaking a sweat.
Sizes: Standard, Step-Thru
Price: $1,695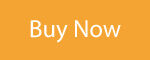 By far the lightest ebike on this list, the Propella 7S is a road bike-inspired model designed to give you extra pace on city streets. Weighing in at a slim 37 lbs., this electric bike is easy to load onto a bike rack and feels natural to pedal even while not using the motor.
At first glance, onlookers may not even realize the Propella is an ebike given its skinny wheels and lightweight frame. The only giveaway is the small but mighty battery mounted on the downtube, roughly the size of one or two water bottles.
The pared down package has a range of 20-40 miles depending on what level of pedal assist you're using. There's no throttle mode for ultra-quick acceleration, but once the bike gets moving, the bike handles extremely well and is capable of reaching 18.5 mph.
Reliable shifting and mechanical disc brakes round out the bike and there are plenty of accessory options. Riders that are used to standard road bikes or lightweight hybrids will fall in love with this nimble ebike that's more streamlined than other beefier models.
Sizes: Universal
Price: $1,249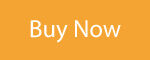 Complete with a belt-drive and ultra-sleek design, the Vvolt Alpha is one of the best ebikes available in 2022. For riders that prefer simplicity over heavy batteries and overpowered motors, this bike checks all the boxes. Feel free to take this bike on your daily commute, weekend joyride, or adventure all across the city.
The Vvolt Alpha is one of only two belt-drive options on this list, hooking up the 350W rear hub motor to the single gear belt. This Class 1 ebike has five levels of pedal assist as well as walk mode, but forgoes a throttle option. The sleek downtube-located battery is almost imperceptible and has a 20-40 mile range on a single charge.
Additional features include hydraulic brakes, front and rear rechargeable lights, and a useful USB outlet to keep your phone charged during rides. There are cleverly placed mounts all over the bike for fenders, racks, or extra water bottle cages. Most electric bike these days only come in black or gray, so I am a big fan of the Alpha's unique chalk white colorway option. For aesthetically-minded cyclists who want decent power, the Vvolt Alpha is a sure bet.
Price: $1,399
Sizes: Small/Medium, Large/XL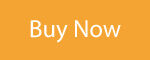 RadRover being on this list shouldn't be a surprise— the innovative brand is a driving force behind the growing popularity of ebikes in North America. The RadRover 6 Plus is the latest fat tire ebike in the lineup, complete with new hydraulic disc brakes and a semi-integrated battery design.
This Class 2 electric bike is the king of versatility, designed for off-road adventures as well as comfortable commuting. The 4" Kenda Juggernaut tires were plenty grippy during our snow tests and aren't overkill on pavement. Enjoy the powerful 750W motor and reach up to 20 mph in either throttle mode or the five pedal assist levels.
Choose the 6 Plus if you're expecting to tackle different terrains or want to be able to ride all year round. The beefy set up features fenders, integrated lights, and a well-thought-out LCD display. As one of the most popular models this year, it's hard to overrate this impressive do-it-all ebike that's worth the price.
Sizes: Standard, Step-Thru
Price: $1,999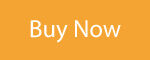 I've said it before and I'll say it again— the Snapcycle R1 punches well above its weight. These days, so many fat tire ebikes look the same and share specs, but this model boasts above-average tech and great aesthetics. The bike ships as a Class 2 bike, but can be configured with Class 3 settings and reach 28 mph without pedaling.
The Snapcycle R1 can run in either throttle or pedal assist modes and has an upper limit of 45 miles on a single charge. It's fairly heavy at 72 lbs., but the powerful 750W motor and hydraulic brakes ensure a fun and controlled ride experience. There's an extra-large LCD display that makes it easier to read all your bike stats and a loud push button horn to alert cars of your presence, even in busy, noisy traffic.
Fat tire electric bikes are expected to have beefy downtubes to hold the battery, and Snapcycle took advantage of that extra real estate by writing the brand name in a shimmery paint that glistens in the sun— it's a small detail, but I can't help but love it. Feel at home riding off-road or in the city on this multipurpose fat tire ebike. If you are looking for something different, the Snapcycle R1 stands out with its user-friendly tech and stellar looks.
Sizes: Universal
Price: $1,699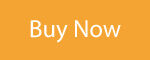 The AddMotor M60 is a moped-style ebike that combines 21st century technology with vintage cruiser flair. In contrast the Himiway Cruiser's futuristic look, this ebike utilizes thin frame tubing that's reminiscent of classic beach cruiser style that adds to the fun.
There's room on the moped bench seat for two, useful rear footpegs for your passenger, and a powerful Bafang 750W motor that can handle heavy loads and steep hills. Riders can toggle between pedal assist or throttle mode. The high capacity 16Ah external battery is rated for 55 miles per charge. While the seat can't be adjusted, the handlebar stem can angle up or down to fit any rider.
Another unique component on this electric bike is the double crown front fork design, usually reserved for hard-hitting downhill bikes, that is stronger and more stable than standard suspension. Perfect for staying comfortable in the city and beach boardwalks, the AddMotor M60 is a fun, retro design that packs a punch.
Price: $1,799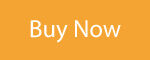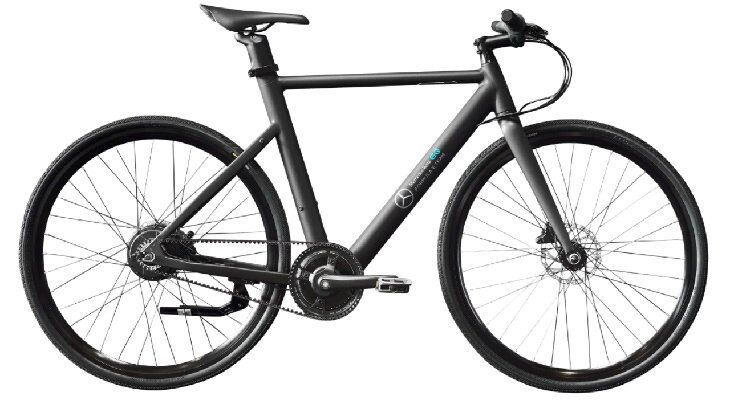 While the price tag might be a shock, it's not surprising that an ebike manufactured by the Mercedes Formula E racing team is one of the most technologically advanced bikes in the world. There's usually a tradeoff between sleekness and power, but the extreme engineering on this bike fits impressive performance into a slim package.
The 6061 aluminum frame houses a 250W mid-drive motor and long-lasting battery that fully charges in under 3.5 hours. The bike's pace tops out at 20 mph and can 43 miles on a single charge. There's also a state-of-the-art carbon belt drive that's maintenance free and looks, well… ultra-cool.
Maybe the best feature is the Mercedes-EQ digital dashboard, a LCD display that's integrated into the bike's cockpit. The integrated handlebar and stem transform into a screen that shows ride telemetry and your most important stats. If you didn't feel like you were riding a race car already, this futuristic dashboard will convince you.
You'll need some serious cash to purchase this bike, but the sophisticated style and high-tech touches can be a worthwhile investment. This bike is best suited to weekend joyrides and city riding and you should be prepared for all the attention it will draw from cycling and racing enthusiasts alike.
Price: $3,200