by Mike Hardaker

The Aveton Pace 500 Electric Bike is a what Aventon Bikes calls it a "cruiser frame," but it fits a bit more like a comfort hybrid. The larger wheels and motor, though, are clearly meant for getting around quickly, almost like a fitness hybrid.
Whatever you call this bike, it combines a lot of great features for everyday riders. The upright positioning is great for people who don't ride much or have bad backs. Pedal assist up to 20 mph and 40 miles of range will take you through just about any ride. A quick charge of 4 hours will keep you topped up.
Basically, if you're interested in an e-bike but aren't sure what kind you want, the Aveton E-Bike Pace 500 is probably a good fit. You can even use the throttle without pedaling, turning the Pace 500 into a small motorcycle.
Price: $1,699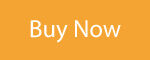 Like the Co-op CTY e2.2, the Townie Go! has been on this list for two years in a row. There's just nothing out there like it.
Electra's Townie Go! 7D E-Bike is known as one of the most comfortable and easy to ride bikes out there. Now that they've electrified it, it's even better. You still get the same upright positioning, ability to put your feet flat on the ground, and stable riding that you'd get from the standard version. But you can go faster for longer with the addition of a motor.
One interesting note about the Townie Go! is that the battery is integrated into the rack over the rear wheel. While this keeps the frame looking sleeker, it also changes the center of gravity, making the bike a little touchier. Just something to keep in mind.
But with pedal assist up to 20 mph and a range of up to 50 miles, a seven-speed drivetrain, and Electra's signature comfortable ride, you'll feel unstoppable on the Townie Go! Whether you're looking to cruise around the neighborhood or explore the countryside, you absolutely cannot go wrong with this e-bike (especially at this price).
Price: $1,750.00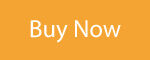 With a 750W motor and a range of up to 60 miles, you can get a lot of power out of the Samsung removable battery on the Himiway All Terrain Electric Fat Bike. The 26″ x 4″ fat tires on this bike will give you traction on all kinds of terrain, though you shouldn't take it on a mountain bike trail — the twist throttle makes that largely illegal (depending on where you live). Still, you'll get good traction on paved and gravel roads.
The 80mm travel fork will also help your traction as well as your comfort. It's a coil fork, so there's not much adjustability, but it does have a lockout so you can maximize your efficiency when pedaling.With 5 levels of pedal assist on this Himiway E-Bike and a seven-speed drivetrain it's a great bike for when you want to put some effort toward getting somewhere.
Interestingly, Himiway strongly implies that their rear rack is for passengers by saying "Bring your friends along for the ride!" While most bikes in this class consider integrated rear racks to be for carrying cargo, Himiway is all about the rear seat. So when you want to bring along a friend, you can! (Though it's worth noting that the total load capacity of this bike is 350 lbs.) When it comes to performance and looks the Himiway is one of the best bikes on the market.
Price: $1,699.99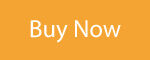 The RadRover 5 Electric Bike combines two great types of bikes — electric and fat. This fat e-bike comes stock with 4″ tires to help you get grip on absolutely any surface and take some of the bumps out of any terrain that you're riding on. The suspension fork helps, too, and 80mm of travel is a bit more than you'll find on similar bikes.
The 750W motor provides a whole lot of power, and the large removable battery gives you about 45 miles of range and the RadRover 5 has top speed of 20mph. That battery also powers integrated lighting on the front and rear lights to help keep you safe at night. It's worth noting, however, that the twist throttle makes this bike illegal on most mountain trails.
If you disconnect the throttle, though, the five levels of pedal assist will help you get anywhere with less effort. When you're on the road, the combination of the two will keep you riding as efficiently as possible. One nice thing about the RadRover 5 E-Bike is that it only comes in one size and is highly adjustable. So as long as you're between 5'4″ and 6'2″, you can just order it and be on your way.
Price: $1,699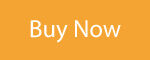 This little utility bike is one of the cheapest e-bikes you'll find anywhere. But the size of the RadRunner 1 Electric Cargo Bike and price belie its usefulness. You can customize it with a huge number of racks, bags, boxes, and other accessories to turn it into a daily commuter or an all-around town bike.
The Rad Runner 1 E-bike may be small, but it packs a lot of power. A 750W motor gives you a lot of power, and the twist grip throttle is even a little motorcycle-like. You'll get up to 45 miles of range on a charge, too, so you can commute or run a lot of errands without running out of juice.
Rad has given this bike a lot of great touches, like an integrated brake light, a dual-leg kickstand for more stability, and a single-speed drivetrain to keep things simple. The integrated rear rack means you don't have to spend money to start hauling, either.
Price: $1,299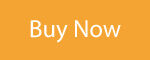 If you want to ride an e-bike but don't want everyone to know you're riding, an e-bike, the Roadster V2 is a solid choice. Its lower-profile frames conceal a battery and motor. The motor is a bit smaller than other options at 350W, but it will provide pedal assist up to 24 mph. And 20–30 miles of range isn't half bad for a bike this svelte.
The Ride1UP Roadster VS Electric Bike is clearly built for riders who are flexible and strong enough to maintain a pretty aggressive upright riding position, which means riders who are generally pretty fit. That makes it sort of a strange e-bike, as those riders generally don't need the help. But no matter who's riding it, it's a great-looking road ride.
The belt drive is a great addition — although it limits you to a single gear, it also cuts down on a lot of maintenance. Kenda tires and Tektro brakes are nice touches from recognizable brands, too, giving you even better value for this already very affordable bike.
Price: $1,095.00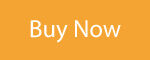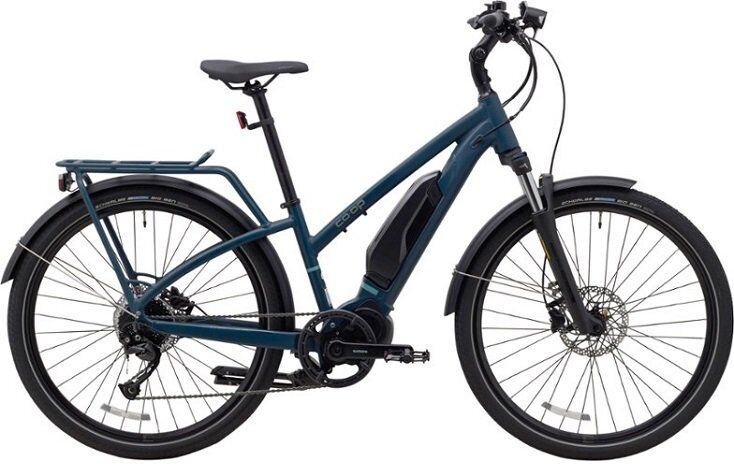 This bike has been on our list two years in a row, and for good reason.
Now that Co-op Cycles is in the e-bike game, you can expect to start seeing a lot of them around. REI's house brand chooses great components and incorporates respected frame design to offer a huge amount of value in their cycles. Now that they're building REI e-bikes, they've expanded into a new field.
The REI CTY e2.2 continues that trend with a Shimano 250W motor with a huge 50 miles of pedal assist range. And it will help a top speed up to 20 mph. Three pedal assist modes let you choose how much help you're getting and how quickly you use up the battery's charge. Shimano's built-in ABUS lock is a nice touch, too.
One of the great things about this REI Electric Bike is that it includes a 75mm suspension fork, letting you explore on and off the pavement in comfort. You'll also find a lot more brand-name components (largely from Shimano) on this bike for added durability and quality. The 27.5″ wheels are a great choice for this bike, providing quick spin-up without sacrificing a lot of rollover.
Price: $2,699.99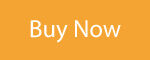 The Aventon Sinch combines two big features that daily commuters will love: a 750 Watt motor and a foldable frame. With pedal assist up to 20 mph and a range of around 40 miles, you'll be able to get to work and stash your bike in time for your first meeting. It's a great commuting machine.
The 20″ x 4″ tires are very large for a bike this small, but they give you a smooth ride on rough roads or gravel trails. The Aventon Sinch Bike even has a suspension fork to further soak up bumps you find along the way.
Five levels of power assist let you decide how much you want to use the motor, and an integrated throttle lets you get a little extra boost as soon as you need it. No matter how many hills you have to climb on your way to work, you'll be ready. The seven-speed drivetrain is a nice addition, too, as many bikes of this size have a single-speed drivetrain.
Price: $1,799.99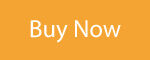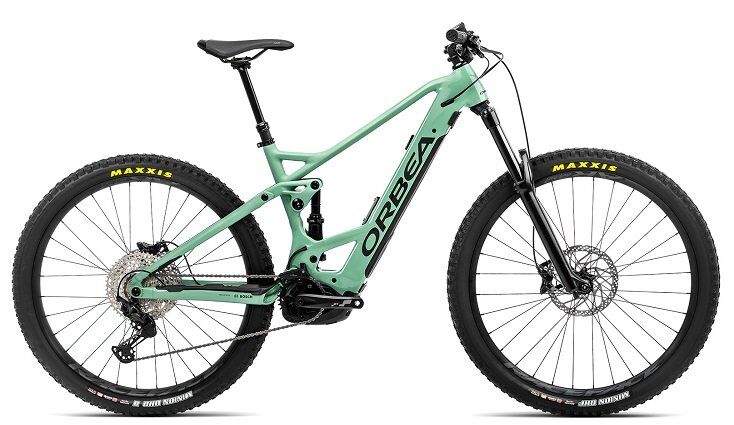 If you're looking for a full-suspension mountain bike that will get you up and down some very gnarly terrain, the Orbea Wild FS H30 is tough to beat. It has a monster 160mm travel front and rear, with a RockShox 35 Gold RL fork to smooth out big hits on the trail. The Fox Float DPS Performance shock will soak up just about everything you can throw at it, too.
The Bosch Performance CX Cruise motor will give you pedal assist up to 20mph, which makes getting to the trailhead or up the mountain a whole lot easier. Bosch has been a big name in the e-bike world for a while now, and you can count on this motor to provide smooth ride assistance over a solid distance.
The build kit on the Orbea Wild FS H30 Electric Bike is all over the place, with Deore, XT, SunRace, Maxxis, KMC and Orbea's house brand components all making appearances. It's a smart build, though, with more expensive components where it counts like and cheaper ones where it's less important.
Price: $5,599.99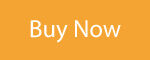 The non-electric Domane is built to get you through long road rides as comfortably and quickly as possible. When you add a Bosch pedal assist motor, you get more of everything the Domane already does well. It's a perfect road bike for electrification.
With a maximum pedal assist speed of 28 mph and a range of up to 80 miles, you could get pedal assist through almost an entire century ride. And because this is a Trek, you know it's equipped with the highest-quality components out there. Shimano, Bontrager, and Schwalbe parts are all included for the highest value.
The Trek Domance+ HP Electric Bike comes with a hefty price tag. But for what you're getting, there's no denying that it's a good deal. Few other bikes provide this level of pedal assist and range. And the fact that it's built on the highly respected Trek Domane Bike frame makes it even better.
Price: $6,999.99