This bike has all the adjectives: electric, folding, fat-tire. It sounds like a weird combination. But when you put it all together, you have a bike that's just extremely useful. It folds up small so you can commute with ease. It packs a motor that puts out up to 750W for a short period of time. And the 3.3″ tires help you roll over anything that gets in your way.
It's a strange combination, but it's an absolute blast of a bike. You can really use it for just about anything. I wouldn't recommend taking it on a trail ride like you might with the Genius or Powerfly, but you could do some gravel without trouble.
Lots of little touches help here. The rack, suspension fork, small folding hinge, and fenders might not be hugely noticeable at first. But they make it stand out above similar bikes. Check out our full review of the RadMini 4 here. One of the best electric bikes under $2,000.
Price: $1,499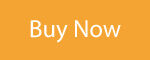 While the Powerfly is very clearly built as a mountain bike, the fact that it's a hardtail makes it a solid choice for any kind of riding. You get great power transfer without rear suspension, and efficient power to the pedals is going to be even better when you have a Bosch CX motor backing you up.
Bosch estimates that a charge on this motor will get you up to 45 miles of riding, which is a huge boost over some smaller models. That's enough for even a sizable commute, and will keep you going through long trail adventures on the weekends.
The SRAM SX drivetrain is a high-value way to give you solid performance without making this bike even more expensive, and the RockShox Recon fork will put up with a lot of abuse (though not quite as well as more expensive options). Overall, this is a high-value e-bike for commuters and trail riders alike.
Price: $4,199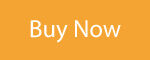 An electric bike for less than $500? Yes, you read that correctly. The SwagCycle Envy is just about the cheapest e-bike you'll find anywhere. The best electric bikes under $1,000. Of course, it stretches the definition of "bike" a little bit in that it doesn't have any pedals. So it's almost a scooter.
But with a 9-mile range and up to five hours of battery per charge, you won't be worried about whether it's technically a bike. You'll just be headed out to get where you need to go, whether that's commuting or buying groceries.
This little zipper has a 264-lb. carrying capacity, so you'll be able to get yourself and a backpack or duffel bag around without trouble. A headlight and brake light help keep you safe at night. It even includes a bell. For $300, it's hard to beat that.
Price: $449.99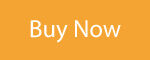 Cannondale's Quick bikes are fantastic commuters — they're simple, efficient, and can deal with the road hazards you've come to know and love in your career as a commuter. But they're also great fitness bikes, capable of taking you on long rides with their efficient power transfer and road-bike heritage.
The Neo SL 2 is no exception, but it packs a 250W rear hub motor to help keep you going over the long haul — up to 40 miles. The fact that it's a rear hub motor is great for fitness enthusiasts, because it's not nearly as hard to pedal as a mid-drive bike when the motor is off. So you don't need to commit to constant pedal assistance.
The components on the Quick Neo SL 2 aren't the top-of-the-line bling you'll find on some options. But you also won't have to take out a second mortgage to buy one. This is an especially great choice for people interested in — but not yet committed to — e-bike commuting and fitness.
Price: $2,500.00