Will you ever be as much of a boss as Pops? If he did his job right, definitely. In fact a good dad spends much of his adult life ensuring that when he steps off, he's left a better man than himself. For all those hours spent ferrying you to activities, taking you on adventures, and teach life lessons, he deserves more than just another tie. He deserves something every bit as active, adventurous, and swaggy as him.
Luckily, your man braintrust here at Mountain Weekly has done the work to give you a carefully-curated list of gifts we know Pops will love. From adventure to relaxation; preparedness to style. Whatever makes your Old Man tick, we've got you covered. So as we move on from celebrating Mom to celebrating Dad, here's a list of what Pops really wants this Father's day. Because after a lifetime spent trying to figure out how he can support you and give you what you want, it's about time you return the favor.
Best Fathers Day Gifts
Dad shreds, though he probably used to shred harder before he had to get a job and get all these grown-up responsibilities. With a Fitter First Bongo Board, he can keep himself ready for all his sideways adventures while still keeping up with his responsibilities. I've spent a lot of work days rolling calls while balancing on a Bongo Board.
It's about the size of a normal skateboard, unlike a lot of other balance boards. It has a groove in the middle to keep it rolling but you can still spin 360 on it. Yeah, it'll help pops get his timing back so he can hit the skate park with you and the other little rats as he pushes beyond middle age. But it's also just a ton of fun for the old man. And after all he's done for you, you owe the guy some fun in his own house.
Price: $159.99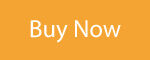 Dad's long been having adventures. Since you came around, you've probably been on quite a few with him as well. So you should get him an epic adventure pack, like Ultimate Direction's All Mountain Pack. This 20-oz pack has everything he likes: ample open space; front zips; a top loader. There's an All Season Kit with ski hook and bungee compression system, plus ski carries.
The comfort of the compression molded back panel, the sliding rail sternum straps and a removable and adjustable T-hook waist belt. Plus I love just hooking things onto the external hooks, plus the elastic cording. Basically it'll be dad's favorite pack on hikes around the park, bigger hikes around the National Park, and even quick tours into sidecountry. Because Dad deserves quality, versatile gear. Like the Ultimate Direction All Mountain Pack.
Price: $164.99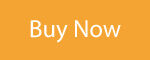 Whether Dad's showing up at your games, grilling meat around the campfire, or tailgating, there's one thing in common: he needs Parkit's Voyager Chair. This chair literally redefines lawn furniture. Yes, there are so many options for folding lawn chairs, and many of them considerably cheaper. But PARKIT's Voyager is more than just a folding lawn chair. To start there's a cooler under the chair.
Yes, a cooler under the trail, with can holders just off the armrest. The aircraft-grade aluminum structure is made to keep Dad up, even when he's crushed a few too many nachos. Add in the polyester webbing and even dad bod dad can float a special someone on his lap while chilling in the wilderness. So keep dad 16" off the grass for the rest of his life.
Price: $224.99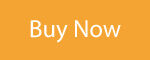 Chances are your old man first took you camping. As the family got big, he probably felt cramped in that standard 4-person so get him Quechua's Arpenaz Fresh and Black Waterproof Family Camping Tent. We're talking a portable 2-room wilderness suite, with 2 2-person bedrooms and an indoor living room with a wall you can roll up to enjoy nature.
So yeah, we've got some waterproofing and heavy duty wind resistance. There's superior durability packed into this 27-pound tent. But seriously, dude and lady can go camping with the little crotch goblins and keep their domestic privacy while they do whatever the heck two excited kids do spending time in the wilderness. Decathlon's Quechua Arpenaz is guaranteed to give pops endless hours of escape with the family. Away – together – but separate.
Price: $399.99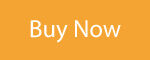 HUK (pronouced Hook) came out of fishing, especially high-level, super badass fishing comp winning fishing. The kind of career dad really wanted instead of having to punch a clock and listen to clients and stuff. It's also more of a hunter/fisher style bathing suit company so if Dad's more into that side of the outdoors, HUK's Pursuit Boardshort is the bathing suit gift for him.
The HUK Pursuits are super comfortable. They have more of a camping and fishing style than surfing/beach boy trunk. But in all reality, what it comes down to is these folks love docks and surf rods; underwater spearguns and above-water bows with reels; they love the outdoors and that means beaches as well as woods as well as lakes as well as listening to Margaritaville radio at the campground. HUK's quality trunks and unique colorways might be the first trunks Dad really loves.
Price: $55.00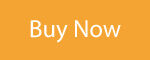 ROKA's Barton sunglasses are perfect for dad when he wants that stylish outdoors style with quality American-made construction. The Bartons have GEKO tech to keep them from slipping off, which is huge for me when I'm bending over trying to untangle my son's fly line. They're sweat resistant but the lack of pressure points feels really great on the face.
One thing I really noticed is how lightweight ROKA's Barton glasses are. They feel like you're wearing nothing though when you drop them ROKAs can handle a beating. Winning. High performance, light weight; good style and premium materials. Plus unmistakeable style. That's why dad loves ROKA's Bartons. And if he needs prescription lenses, this is the solution to keep him from looking too geeky.
Price: $180.00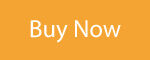 Dad loves pulling out his multi-tool when the need arrives. There are useful multi-tools and then there's this super beefy, Gerber Center Drive Rescue multi-tool. Pops will love it. The spring-loaded needle nose pliers keep it closed until you need to open it but once out we're got some serious hardware. Rotatable carbide wire cutters, a center-axis driver, an awl, a pri-bar and nail puller, a partially serrated blade but the tool that makes this all about rescue.
The Gerber Center Drive Rescue has a sturdy tool locker – frankly this whole thing is so sturdy is makes a Leatherman feel like it's made out of foil. Which is another reason Dad will love it. And it's MOLLE Compatible, meaning it can hook up with military-grade modular attachment system. Which is another reason Dad will love it. It's one of the few presents on this list he can have on him at all time. So might as well throw down to shows the old man how much you love him.
Price: $145.00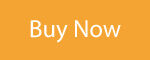 If your dad is one of those guys who takes monumental pride in always being prepared, the MyMedic MyFAK sidekick will do the trick. Here we've got a pack smaller than a lunch bag, chock full of everything he needs to administer some serious first aid. Gone are the days where Dad cobbled together the things they pointed out in that backcountry preparedness night and carried it around in a Ziplock. MyMedic has curated this thing for all your adventures.
The kit has med supplies to cover bleeds, burns, medications, sports, topical, hydration. Dad's been putting together your backcountry packs since before you could remember. And man could he have used some help, just to make his job a little easier. Now you can tell him "Pops, we've got you covered on the med stuff." Maybe you can leave out the fact that MyMedic's MyFAK Sidekick took care of the first aid better than he ever did.
Price: $69.99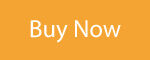 For some reason, Dad was named documenter of family trips long ago and that's never changed. If only he'd had the Insta360 X3 back then; at least he can have it now. Look out GoPro, a new player has entered the game.
The Insta360 is some seriously sleek new visual tech. We're talking 60fps for some crazy super slo-mo action shots, next gen camera stabilization, and a massive sensor to take it up to 8K. The possibilities for 360 time-lapse vids are insane.
Dad loves grabbing the shots of the ones he loves doing crazy things in amazing places. Now he can do that with some cutting-edge tech the size of an old school phone (like the ones he used to have), with voice commands, crisp audio capture, and even a faster upload speed to Wi-Fi. Because Dad might someday not remember his long journey as clearly, get him something to help him always relive it.
Price: $449.99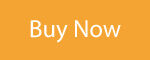 The old man's got swagger, and no better compliment to his strut than Shinesty's Ball Hammock underwear. Those old holey boxers aren't cutting it anymore: it's time the old man upgraded his underwear game. Shinesty makes it a no-brainer. These ball hammocks have an extra pocket in the boxer briefs to keep his boys from jumping around whether he's trail-running, skiing moguls, or riding his bike.
Not only are they super functional (because seriously, nothing better than something to cut down on that age-old male problem of floppy balls) but they have some great designs. There's fits as simple as stripes or solid colors, there are patterns of what the Brits would term "cheeky" jokes (e.g. constellations seemingly in flagrante delicto) and then there are some that Dad will love if only because it accentuates, well, that part KISS sang about in "Love Gun."
Price: $27.99