Shell's SH916WC Jump Starter is an essential for Dad's roadside emergency kit. Dad has spent a lifetime driving far off the beaten path. This has made for a lot of great adventures. It also means that sometimes he gets back to the truck miles from another living person and for some reason it doesn't start. That's where Shell's SH916WC comes into play. Not only can it fire up a 7-liter gasoline or 3-liter diesel engine, this Shell Jump Starter also doubles as a portable power bank. And it's even got a strong built-in light for that nighttime work at the trailhead. Everything you'd expect from Shell, whose gasoline stations have been a beacon on road trips for a long time, it's one of those father's day gifts that will instantly find a place in dads car or truck.
Price: $129.99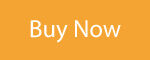 Dad likes his hot drinks hot and his cold drinks cold and Igloo's 20 Oz Stainless Tumbler ensures he can keep them like that everywhere. This handy little handful keeps cold drinks cold for 12 hours and hot drinks hot for 8 so his coffee can make it through the whole workday, where pops puts his nose to the grindstone like he always has to give you a better life. And when he joins you for the tailgate it ensures his triple Manhattan stays cold long enough for him to, well, finish it and have another. Plus the durable BPA-free stainless steel means he can keep from contributing to the landfill or the Pacific Plastic Patch thanks to this Igloo Tumbler.
Price: $19.99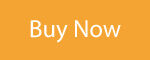 Dad loves "Smokey and the Bandit" and Midland's Micro Mobile Car/Truck GMRS lets him set up his own convoy. These small radios can be mounted anywhere. The 50-watt power gets a huge boost when connected to a magnetic antennae, allowing them to reach across dozens of miles. He gets 15 GMRS channels and 8 repeater channels so as you guys head on down to your big weekend fishing trip with all your friends, they'll hear Pops clear when he proclaims, "Breaker 1, Breaker 1, you got a couple smokeys on your tail." Pair these with a set of portable handheld GMRS radio's and you'll be able to cover a ton of ground.
Price: $399.99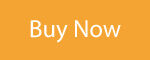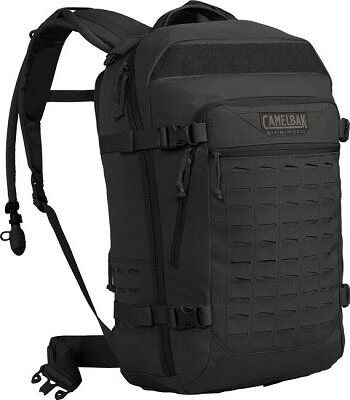 There are standard, slim hydration packs and then there's Camelbak's Motherlode 100 Oz Backpack. This is a legit gear-lugger with 42L of space for everything dad takes on his epic day adventures. It has additional for strapping on accessories and gear. It's made of 500D Double-rip Cordura® Fabric for a perfect blend of strength and durability. On top of that, there's a 3L hydration bladder that lets dad keep hydrated on all those trips where he's dragged you from young age through now, where you might have gotten a step on him. Maybe. Though you better be nice or he won't share his water anymore.
Price: $299.99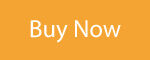 Dad loves tools that have multiple uses and the GoSun Solar Camp Table is the perfect combination of old technology and cutting-edge innovation wrapped up into one rad fathers day gift. A table is an extremely useful thing to have when you're camping, and no doubt Pops wouldn't go anywhere without it. The SolarTable is a solar panel that pops can rest his dinner on, made to charge GoSun's Power Banks. We're talking 60 watts of power harvested just from the big star burning above Dad's head. Perfect for keeping the music going and the cameras powered through all the revelry as he shows you how to really get down.
Price: $299.99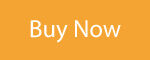 A master of his craft takes care of his tools; Dad is a master on snow, the first one who got you out flying downhill and for that reason, he takes pride in waxing and tuning his boards himself. Get him the Swix at Home Ski and Snowboard Work Bench to take care of all of that at home without having to sacrifice all of his man cave to a tuning corner. The Swix Waxing Table has adjustable legs that allow Dad to set it up at that perfect height that doesn't put any additional strain on his back since, yeah, the old man's maybe getting a little old. But get him the Swix Table at Home Work Bench and he might just be nice enough to wax your board for you too.
Price: $160.00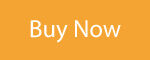 If we've learned anything in the past few years, it's the importance of air filtration, which is why the best way to say "I love you" is with Scosche's HEPA Portable Filter for his Car. In all the fear over flying during COVID, there were no major outbreaks linked to a flight; why? In large part those HEPA filters on airplanes. Let Dad do the same with his car. This will get everything from dust mites to smoke out of Pops' air, with UVC-LED tech proven to kill 99.9% of viruses. This thing is portable enough he can have it in the car, at his desk, or in the "cigar lounge," AKA the guest bathroom. Plus he can add a scent to it because Dad likes it to smell nice around the crib. The best fathers day gifts for stinking dads, kids, dogs and trucks.
Price: $99.99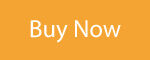 Remember that family trip back in the day, when dad and your uncles got together and over batches of blended pina coladas and margaritas started unveiling family secrets? Show dad the fun times don't have to stop even on the go with the portable BlendJet. With a USB charge, Dad can keep the tropical drinks party going wherever he is, from poolside to fireside. Or he can use it for those wake-up smoothies he had to replace his breakfast burritos with after he started getting that gut problem. The patented TurboJet on the BlendJet 2 makes it 5-times more powerful than the original, and with 15 settings he can nail that Hollandaise sauce he loves to bust out on those special holiday camps. It's one of the more unique fathers day gifts of the year.
Price: $99.95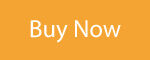 It can be tough to be an active dad with a young pup in tow, but the Kids Ride Shotgun Combo Seat and Handlebars makes that a thing of the past. This seat-and-handlebar combo is made for taking the kid, ages 2-5, out on the bike path. The idea is simple enough: kid sits on the little seat in front of dad and grabs the handlebars mounted on Dad's to make the man's bike into a ride for two. Because what Dad really wants is a way to do the things he loves with the people he loves. Especially the cute little ones who keep the talkback to a minimum.
Price: $185.00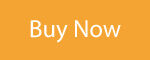 Dad's always been obsessed with securing the perimeter and keeping an eye out for game, so Nocs Binoculars are the perfect solution to the problem presented by having to lug clunky binocs. They're small enough he could throw them into the cargo pocket in his shorts. The Nocs Provisions Standard Issue 8×25 Binoculars pack a lot of punch into a small, waterproof shell. And as an added bonus, when dad gets all "Planet Earth" on us, Nocs Provisions offer a special cellphone adapter so he can capture the magic he finds when out glassing. Because that 12-point stag did actually jump away when he handed you the binoculars. One of the best fathers day gifts under $100 that everyone will surely love, dad included.
Price: $95.00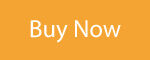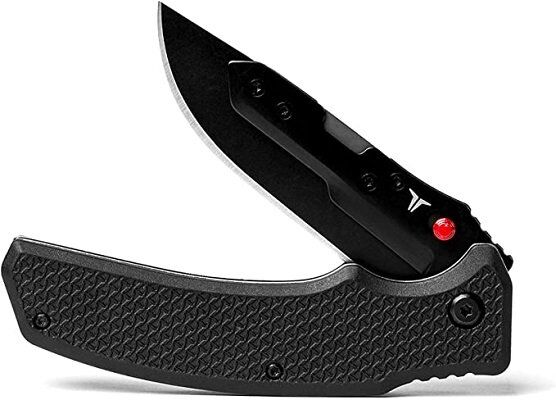 There are few tools as valuable in the backcountry as a good knife, and Dad is a master of the blade, using it for everything from digging to serving you food. Yet a dull knife is near worthless, which is what makes True's Replaceable Blade Knife an absolute essential. Especially if he's a sportsman, when cleaning his game the last thing he has time for is sharpening his blade. With True's Replaceable Blade Knife, the second an edge goes dull he simply replaces it with another. Plus there's even a saw blade for getting through that really tough stuff. Because nothing can be tougher than Pops.
Price: $34.99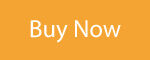 Patagonia was founded on the rocks, and your Dad might have even climbed with Yvon's next generation, so a perfect present for him would be the Venga Rock Pants. Made of 93% Regenerative Organic Certifies organically-grown cotton with a 7% spandex plain weave, the Venga can keep up with Pops when he's grinding over rock or somehow making that ridiculously-stretched stem. The zip fly with its belt loops and an elasticized waistband ensures the Patagonia Men's Venga Pants can handle Dad's slight spreading out. Plus, you know, with all his hippie stuff, he loves Patagonia's dedication to Fair Trade and eco-conscious construction.
Price: $99.99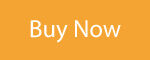 You can't help but love a big, durable, warm blanket when camping and Voited's Camp Blanket is made to be Dad's perfect pad, wrap, and insulator on fun nights out in the woods. Watch as he drapes the blanket of 50D ripstop and 100% recycled Polar Fleece around his shoulders while he tells stories, tales, lies, and exaggerations across the embers from you. It also makes a great majestic pillow. Plus it folds into a sleep sack and even snaps to become a waterproof cape. Choose from their various designs to fit the old man's steeze and you've bought one of the most versatile items the man could ever have.
Price: $99.99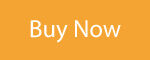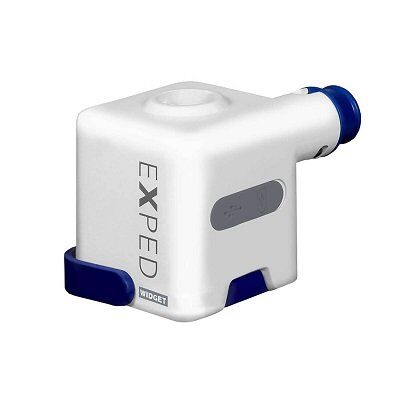 Dad was the man who always blew up the sleeping pads and the inner tubes and everything else on your adventures but he could use some help these days; thus the Exped Widget Pump. A battery-powered inflater, this little pump can inflate a massive mat in about 4 minutes, and repeat that 4 times on one charge. But let's say you inflate the mats by breath; great, the Exped Widget Electric Pump can instead charge a phone (with 3600 mAh) so Dad can get all those pics he loves. Because it works as a pump, a lantern, and a power bank. And at 7 ounces and hardly bigger than a handful, it fits oh so well in a corner of the old man's pack. Saving him energy by every way.
Price: $49.99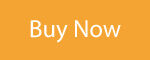 Dad's old trucker hat is getting a bit awkward; it's time to get him the Melin A-Game Crushed Hydro Hat. This looks like a standard cap but it's truly next level. The Signature Honeycomb visor makes this the lightest such hat ever, a perfect head piece for long runs. It's also crushable, able to be scrunched up into a pocket and pulled out like new when needed. And since Dad obviously gets down and dirty, these hats are washable. Upgrade Dad's hat game with a grownup cap for the big man in your life.
Price: $79.99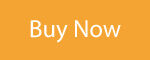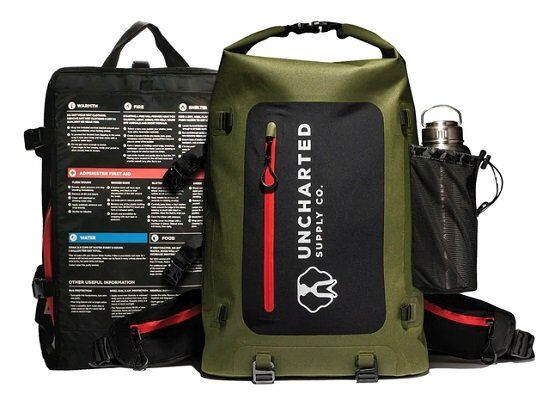 Dad raised you to always be prepared, and Uncharted Supply Co. Seventy2 Pro makes it easy for him to have that emergency go-bag. Not only is this a cool-looking backpack you could take anywhere. It coud be a lifesaver. The bag comes with 35 tools, from first-aid kits to water filters. It also has the directions for what to do in the first 72 hours of an emergency, which no doubt Pops will have a great time memorizing. Hopefully he'll never have to use it. But knowing he has it will let Dad sleep a little better at night knowing that if called upon to respond to a disaster, he can rise to the occasion. The best fathers day gift under $1,000 that will allow dad to do his thing, protect the family regardless of how gnarly the emergency with a little help from the Uncharted Supply Co.
Price: $589.00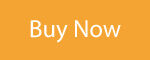 With gas prices the way they are (and given Dad's fondness for telling you how high prices were the last time he filled up), the Fjallraven x Specialized S/F Cool Cave may be his favorite gift of 2022. Biking to the store, or even work, has become increasingly popular over the last few years. Whether Dad was already a bigtime cyclist or just started, the Cool Cave adds toms storage space to his bike for those last-minute runs to the hardware store. Plus add in the Cave Tote ($70.00) and he can go to the supermarket. The Cave Tote is a bag you can fill with all your shopping but it fits easily into your Cool Cave hardbox. The accessibility and hauler Dad will love as he rekindles (or strengthens) his love of two wheels.
Price: $80.00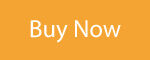 Pops has never gone soft on a mission, and he needs sunglasses that can follow suit; luckily Gatorz made their Magnum Glasses to tactical mission standards. Made from billet aluminum instead of plastic, they won't break if dropped, or if Pops takes a branch to the face speeding down the trail. They're even used by US military special ops for their ballistic protection. The Magnum has a custom wrap frame and a style made for special ops and law enforcement. And the impact-resistant polycarbonate lenses just beef up these glasses' durability. The old man has always gone hard; shouldn't his glasses?
Price: $210.00

Pellet grills are all the rage today but Camp Chef's portable Pursuit Pellet Grill ensures Dad can enjoy that smokey flavor even at camp. This grill marries PID technology, a cutting-edge temperature-control instrument, with Smoke Control that allows you to dial in that perfect flavor. Though of course the real driver is the fact that he can throw this into the back of the truck and bust it out at the family car camping trip. Though it's not a completely selfless gift; no doubt he'll make sure you get the first bite of that smoked brisket he's left on all day while you guys were out fishing. Camp Chef is something the entire family will learn to love, it adds a ton of flavor to your food making this the best fathers day gift under $500.
Price: $499.99