For Dad, summer means a lot of things but one of those especially is feeling his hair (or lack thereof) blowing in the breeze, something the Himiway All Terrain Electric Fat Bike delivers. The key to getting pops in that fresh air is to get him a transportation tool so he can commute everywhere, and unless you can pick up that '67 Mustang convertible he's always dreamed of, an E-bike is the solution. This bike is comfortable enough to be a cruise bike but burly enough to handle everything from dirt to gravel to trails (though its twist throttle may be illegal on some mountain bike trails).
But for cruising on the bike path, nothing beats the Himiway All Terrain bike. It can hit 22 miles per hour while most other brands top out at 20. It even incorporates a rear rack strong enough to "Bring a friend along for the ride." That might top out the total recommended weight of 350, though, so at least pops can take it to the store, or the auto shop, or load it with everything he needs for that big backcountry adventure he wants to take door to door.
Even if he just takes it to the bar, at least it makes for a great ride to and fro, with that sobering summer night air joining along.
Price: $1,599.00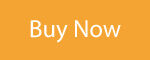 The SPOT Gen 4 is a gift for Dad but it's also a gift for you. This is a satellite GPS messenger that Pops can take with him on all his adventures outside cell range. SPOT allows you to send and receive messages from anywhere in the world. If you and Dad are out fishing that backcountry alpine lake and you want to continue your camp for another day, he can text whoever's waiting to let them know. If Dad decides he's going to go on that solo hike of the John Muir Trail he's always dreamed of, you can check in every day to make sure he's okay. And if he needs some help or a rescue, Pops can send out a message regardless where he is. The SPOT Gen4 will send your GPS location to emergency responders with the push of a button.
This fun-saving (possibly life-saving) tool is rugged enough to handle anything and small enough to stash in a pocket of even the smallest backpack in case of an emergency. Because Dad may love to get off the beaten trail. But he's not a heathen.
Price: $149.99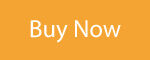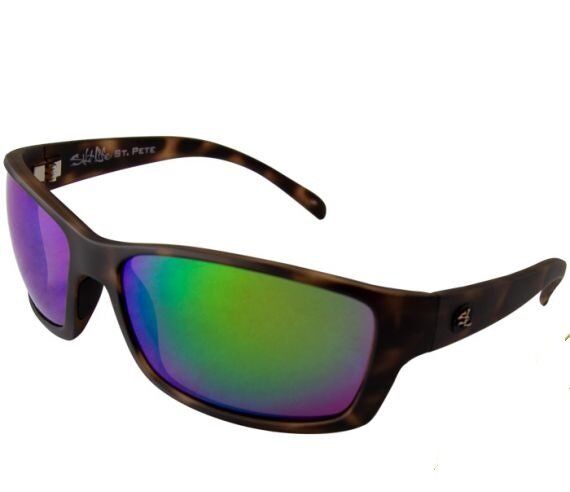 Salt Life's St. Pete sunglasses are named after one of Florida's greatest Gulf fishing locales for a good reason. Which makes sense since these are about the best fishing glasses you can get for pops whether he's slaying tarpon, snook, or even trout in the rivers. Salt Life started as a sticker you can find on basically any Atlantic angler or surfer's car. This brand then led the company to make the hardiest gear to survive the salty air and frequent storms of the seaboard.
Maybe Pops will love these glasses because they hold quality Italian-made lenses, which make images clearer and cleaner while still protecting your eyes from sun, glare, and oceanic reflections. Maybe Pops will love the Salt Life St. Pete because they're super light. Or maybe it's because they're super durable because, you know, Dad can be hard on stuff.
Price: $229.99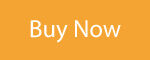 The watch is still the most accepted bit of bling for all men to wear, which is why the Amazfit T-Rex Pro watch is going to kill it this Father's Day. It can connect to four different types of satellite systems. Then it has 10ATM water-resitance if the old man likes to do some diving. There's a lot of adventure capable with the Amazfit T-Rex Pro: a weather tracker, a sunrise and sunset monitor, a compass and a barometric altimeter. But with health watches being all the craze, it brings that to the game too. The ability for Pops to measure his blood-oxygen saturation is huge for his adventure. There's a heart-rate measurer, and various algorithms to measure things from VO2 max to ExerSense to that corresponds to various different types of exercises.
Plus it's super durable. Like military-style, heavy-duty durable. So Dad will feel like a badass wearing the Amazfit T-Rex Pro watch.
Price: $179.99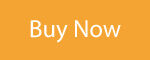 Night surfing, midnight pow runs, car repair, these things are all made possible thanks to the GoPro Zeus Light. Even more importantly, the photography of these things, as well as of stories around the campfire, nighttime climbs, midnight skinny dips, all those weird things Dads still do to feel like they've still got it.
The GoPro Zeus light works with GoPro cameras, obviously, a small LED light that clips onto anything. But given the places Pops will use them, this light has a 360 degree swivel that lets him shoot it everywhere. Plus they're waterproof to 33 ft. while still packing a wallop — 4 levels of brightness up to 200 lumens. It's like a mini car headlight Dad can take everywhere.
Because he learned that lesson after that one late night when he left the car lights on all night only to need a jump the next morning.
Price: $69.99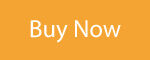 If Dad still has that dream of finding buried treasure in the yard (and who doesn't?), the Minelab Vanquish 340 Metal Detector should be at the top of his list. Sure, they have more powerful detectors like the 440 and 540, the 340 is a great starting point. As Minelab says, "Now entry-level is next-level."
The Vanquish 340 weighs only about 2 and a half pounds, collapses to 30 inches with a extended length of almost 5 feet (so no bending over) and brings 4 levels of sensitivity to the plate. Looking for his lost throwing knife? No problem. Dropped his wedding ring somewhere? Alright. The Vanquish 340 will help Dad with all that, and his dreams of finding old pirate (or prospector) gold. Of course the 440 has 10 levels of sensitivity.
But to start him on his way to riches, or at least on his way to saving his hide, Minelab's Vanquish series is a no-brainer.
Price: $199.99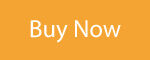 The Grizzly 100 cooler is soon to be Dad's favorite car camping float trip friend. Dad's IGBC Certified (read: bearproof), 100-quart, rubber gasket with pressure-injected insulated, super cooler is as heavy duty as it's beloved. The cooler can hold 95 cans with 30 pounds of ice, or 3 30-racks. Or probably a quartered elk. And it can hold ice for over a week, that is as long as it's kept closed more than open.
Is Dad a hunter, a river man, or just somebody who likes to camp with good friends, happy family, and the car not too far off? Then just stop prevaricating (good Dad word) and pick up the Grizzly 100.
Price: $449.99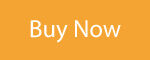 Maybe Pops won't be cooking at La Bernardin anytime soon, but he knows his way around a piece of meat and the Meater+ Bluetooth Thermometer is made to take his carnivorous cuisine to the next level.
Does the old man sometimes throw meat on the grill and get distracted? No problem. This takes all the guess work out of his big tri-tip parties. Just throw the Meater+ Bluetooth Thermometer into the meat, set the Bluetooth-connected app to whatever his preference for meat doneness is, then throw it on the grill. His phone will let him know when it's done just right so he won't be halfway through an axe-tossing good time when he goes, "Wait, I forgot to check on the roast."
Sure, he takes pride in his ability to compare doneness to the muscle between his thumb and hand. But this way, he'll never have to grumble his way through an accidentally medium-well steak again.
Price: $99.00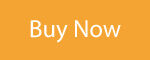 Simms has been making quality gear for stylish, dedicated anglers for 30 years and their Simms Stone Cold Shirt is guaranteed to take Pops back to when he himself was 30. Yeah, it has river style for days, with a checked plaid body and diagonal lines down the buttons. But since it's Simms, behind the steeze is a ton of tech.
There's the quick-drying, moisture-wicking materials that keeps you cool with Simm's patented Cool Control tech. Along with UPF 30 sun protection for those long sunny days when fishing is a gift from the divinity. Then there's also the two zippered chest pockets made perfectly to fit two fly boxes. And since he's not gonna be out on the river without his sunnies, there's even a sunglass chamois inside the bottom hem.
Of course, the ladies love the anti-odor that the Simms Stone Cold shirt's COR3 brings (along with moisture-wicking) so dad can go from the river to happy hour without missing a beat.
Price: $89.95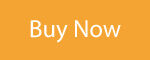 Because Dad expects comfort when he car camps, get him the Exped MegaMat Duo 10. It's a lot of fun to get out deep into the backcountry to go camping; but sometimes, it's just nice to pull off a secluded road and sleep in the canvas, and you might as well take advantage of all the stuff you can bring. The MegaMat Duo 10 Sleeping Pad is just short of bringing a high-end full-size bed with you. The self-inflating open-cell foam core ensures pops can save his breath for that hike to the nearby fishing hole (with an Exped Mini Pump to blow it up fast). The old man deserves some comfort in his life doesn't he? And when he maybe stays out a bit late with the homies, he has the perfect porta bed to sleep on in the man cave.
Price: $389.00