Best Fathers Day Gifts 2019
Hot coffee in the middle of a cold morning hike is what Dad wants. Coldwater in the middle of a long hot run is what Dad wants. GSI's microlite keeps hot for 10 hours and cold for 20 while beating the competitors in the weight category by a third, with stainless steel ensuring the bottle can take a beating mid-adventure, just like dear ol' tough dad. Even the lid is engineered beyond anything a mere mortal would ever imagine.
Price: $24.95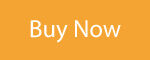 I once asked a Navy SEAL friend of mine what weapons he takes into battle. "Whatever we want," he answered. "One of my guys takes a tomahawk." That was the example he chose. Because really, what's more badass and useful that a small axe that doubles as a hand-launched projectile? The folks at SOG understand how to make a blade my boy and his team would be proud to carry into elite missions. Founded in 1986 and named after the Joint Special Operations unit that made its own knife in Vietnam, the need for life-or-death quality and dependability imbue every product they make. Their Voodoo Hawk is a combo hatchet and throwing tomahawk, with a blunted knifeblade off the back and a handle reminiscent of Thor's hammer. Just holding this 12.5" inch, pound-and-a-half tactical axe will get the old man's blood flowing. And since Axe throwing has replaced darts as the best projectile-centered bar and man-cave game, Pops can become a rock star in the axe throwing bars that have popped up everywhere from London to Brooklyn to Victor, Idaho. It also has its own sheath so Dad can loop it on the belt for the backpacking trip, you know in case he has to fend off a vicious mountain lion, because let's be honest, that would really be the Father's Day gift he wants. To be able to tell the story about that time he saved his family from a mountain lion using his tomahawk.
Price: $59.99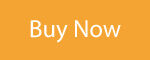 Papa needs his eyes and with the wrong glasses (much less no glasses) those eyes can get destroyed pretty quickly on adventures. Bolle's Kaymans deliver the protection of more expensive glasses (impact-resistant B-20.3 polycarbonate lenses) and prescription compatibility with leisure styling and Thermogrip to make sure they won't fall off when he goes over the handlebars. Especially perfect for those summer high-altitude lines he's gonna bomb on his solid.
Price: $99.00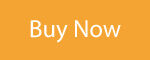 With a little bit of love and care, there are few things that last longer than something made from high-quality full-grain leather. Our cycling friends over at Selle Anatomica craft leather saddles and accessories using premium American leather. Unlike other leather saddle brands that wet their leather before molding, Selle Anatomica hot molds their leather dry. No water. This produces a much more pliable leather that forms to your shape in weeks rather than years.
Your dad will want something comfortable and that he can trust. These saddles break in quickly and are 100% waterproof directly from the factory. With adjustable hex tensioners, these saddles provide some owner input and will give your dad something to fiddle with and be proud of. Selle Anatomica "make them like they used to" but just better.
For the casual cyclist dad that likes to climb hills just as much as he likes to cruise the quiet streets, you can't go wrong with an NSX series. These saddles are stiff yet forgiving and work great for the cyclist that rides around 100 miles per week.
Price: $165.00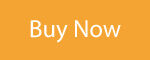 Pops works 40 hours a week. Another 10 on his side hustles. And still makes time to take you skiing. Give him the Sena R1 to help the old man have fun on a few hours he gets to bike for himself. Biking's a strong low-impact endurance challenge, and if he gets seriously into road biking, he'll never have money for a mistress. The R1 not only protects his dome but also thanks to its Bluetooth 4.1 connection, he can take urgent calls from the office and rock out Snoop – or Phish – or the Stones – or the audiobook of Chris Froome's autobiography "The Climb." The built-in Bluetooth intercom also connects him to up to 3 other riders over a half-mile distance so he can communicate with his wingmen as they fly down the road in "Top Gun" formation.
Price: $299.00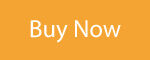 Related Articles: