The Merrell Moab is a solid hiking boot — but when you add tactical features, it becomes one of the best out there. This boot is built for long days of standing, hiking, and getting dirty. Merrell's M Select DRY membrane both keeps out water and lets moisture escape, so you don't get that swampy feeling you get with some waterproof boots. But it's still 100% waterproof.
The Merrel Moab 2 Boot packs some nice touches that you won't find on many other boots. For example, the medial zipper runs from the inside of your arch up to the top of the boot, making this one of the easiest boots to get on quickly. The rubberized mesh is super tough. The air cushion in the heel fights off heel soreness. But Merrell doesn't go overboard. The Moab 2 Tactical still weighs 2 lbs. 11 oz. per pair — which is five ounces lighter than their Moab 2 Tactical Response boot.
Designed For:  
Price: $155.00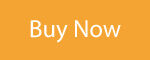 At just 1 lb. 11 oz. per pair, the Vasque LT GTX is one of the most lightweight hiking shoes / boots available for people who don't like carrying extra weight on their feet. But this is no around-town boot: it's made for serious time on the trail. GORE-TEX keeps your feet dry without weighing you down or cutting off airflow, while the LiteBase outsole provides tons of grip while staying 25% lighter than similar Vibram soles.
Although the lower ankles don't provide as much protection as you'd get from some alternative boots, the Breeze LT is a great choice when you want to keep weight down. If you don't expect to be slogging through snow or deep mud, these boots will help you keep moving quickly without wearing you down.
Designed For:  
Price: $179.95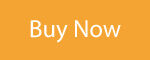 These Blundstone Work Boots are built to handle anything from acid on the sole to electrical currents on the upper. It can definitely handle whatever you'll come across on your hike. The water-resistant leather upper will keep your feet dry, and the non-slip sole will help you stay upright (though a purpose-made hiking boot may have slightly better grip).
The removable, washable footbed is a great feature, especially if you're taking this on multi-day hikes or backpacking trips. Arch support is a nice bonus, too. That footbed is part of the reason why these Blundtsone Boots have the American Podiatric Medical Association Seal of Acceptance.
Designed For:  
Price: $249.99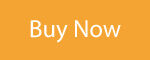 The name of this one is a mouthful, but the most important word here is "Earthkeepers." That's Timberland's eco-friendly line. It includes 42% recycled rubber in the outsole. Leather from tanneries certified at the Silver or Gold level by the Leather Working Group. And a waterproof membrane made of 50% recycled plastic bottles.
That alone makes the Timeberland Earthkeepers Mt. Maddsen WP Mid a fantastic option for anyone who wants to be at one with nature. But the anti-fatigue features, aggressive tread pattern, and mid-level cut ensure that it won't let you down on technical hiking trails, either. All of that comes together in a boot that costs just shy of a hundred bucks. What's not to love?
Designed For:  
Price: $99.95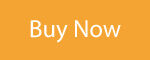 While the XTRATUF Bristol Bay is technically a fishing boot, it's comfortable enough for long days on the trail — and its water-friendly design makes it great for stream crossings. XTRATUF describes the sole as "highest achievable slip-resistant," so you can be confident crossing those slippery underwater rocks.
The memory foam footbed helps keep your feet from getting super tired on long hikes, and the 100% waterproof construction is as reliable as you'd expect from a fishing boot. The leather construction is durable, though you can also get a leather-and-canvas version for extra style points.
Designed For:  
Price: $180.00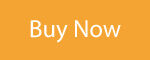 Bogs says that these boots are "Soft as pillows. Tough as nails." Which is a great marketing slogan. But they've built a reputation on backing up claims like that one. The Bogs Bedrock 8″ Boot packs a ton of features that enhance both comfort and durability. For example, the Flex Width insole makes it easy to fit wider feet by just removing the bottom pad. Rebound cushioning helps fight fatigue.
But don't think this boot is all about comfort. It's rated down to -58º and is 100% waterproof. The reinforced heel and composite toe protect your feet from all manner of trail hazards. The seamless heel outsole provides extra durability. The BioGrip sole is both super grippy and resistant to chemicals. This boot is an all-around bad-ass.
Designed For:  
Price: $190.00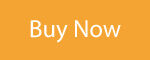 The Vasque Sundowner GTX is one of the most stylish boots we've ever featured. Its super classic looks haven't changed much since 1984, but the addition of modern technology makes for a long-distance hiking boot that keeps your feet warm, dry, and slip-free.
At over 3 lbs. per pair, this is a heavy-duty boot. 2.4mm full-grain leather keeps water out and GORE-TEX adds breathability and protection. And the fact that the leather comes from Vasque's own tannery in Red Wing, Minnesota is a very cool touch. Not all reviewers are happy with the new upgrades and different manufacturing techniques used in the updated models, but there are plenty of people who absolutely love their Sundowners, too.
Designed For:  
Price: $219.99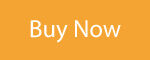 The Lowa Zephyr is designed to work as both a tactical and an everyday boot, so it brings together many of the features you'll find in both. For example, the Monowrap support provides protection and stability when you're moving in unpredictable ways. And the DuraPU midsole absorbs shock and provides a bit of rebound for comfort.
For being a semi-tactical option, the Zephyr is also a really good-looking boot. And although that probably shouldn't be a big part of your decision-making process, we know it can be a factor. The high-tech outdoorsy feel is complemented by five different color options that will keep you happy to sport your Zephyrs around town as well as on the trail.
Designed For:  
Price: $210.00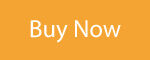 Another tactical boot, the AKU Pilgrim GTX doesn't stand on ceremony — it's built to handle tough conditions for long hours without letting you down. Full-grain leather and GORE-TEX is a common combination because they're perfect together. Leather provides fantastic protection, while GORE-TEX adds even more waterproofing without sacrificing breathability.
The Vibram outsole and EVA midsole provide the support you need with the comfort required to hike or stand all day in a pair of boots. The AKU Piligrim GTX Combat Boots may not be the most aesthetically pleasing boots out there, but they'll keep you going without letting you down.
Designed For:  
Price: $249.99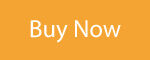 While you might know Tecnica for their ski boots, they actually make some great hiking boots, too. The low-top Plasma is a lightweight hiking shoe, and the new mid-cut version adds some ankle stability and protection to the proven formula. GORE-TEX and Vibram are expected — but the custom fit stands out.
That's right: you can get a custom thermo-molded fit when you buy these. In-store molding of the footbed and the upper helps create the perfect fit for your feet, cutting down on blisters over long days. It also gives you a bit more arch support and heel hold without having to go the more expensive full-custom route.
Designed For:  
Price: $200.00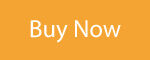 We love Danner boots here. They make solid hiking and everyday boots that are impressive in their quality and solid build. But the 2650 is a bit different. It's designed for long through-hikes (like the 2,650 Pacific Trail), so light weight is a central factor. It's almost a running shoe—but it's tough enough to handle hikes where you want to focus on efficiency.
The TPU shank is a big difference from a standard running shoe; the 2650 provides more support and stability. It's also available with a GORE-TEX lining to keep your feet dry on wet hikes. Danner also moved the heel counter to the outside of the shoe for added comfort.
Designed For:  
Price: $149.95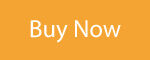 Compare Prices:
Best Men's Hiking Boots