Best Men's Boots 2019

The nicest looking pair of boots on the list goes to Blundstone. If you're looking for a slick cowboy style look that can be worn to the fanciest of dinner parties and hold its own in wet weather look into the Blundstone Men's Thermal Boots. Over the years Blundstone boots have continued to gain popularity. With higher quality leather and rubber comes a higher end price that is without question worth the value in every regard. On the inside of the boots is the comfy sheep wool lining that makes these boots so darn famous. The only hiccup I ran into with these boots is when walking on ice in the winter time. When the roads get slick, the Muck Boots shown above offer better traction. That being said when it comes to looking good in a pair of mud boots Blundstone is really the only way to go. Blundstone makes great men's casual boots to wear with jeans. About 50% of the time I wear these boots, someone comments on them.  Enough said?
Designed For:  
Price: $214.95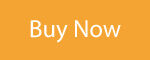 Let's get this out of the way right away: the Chippewa Arctic Shearling Insulated is a crazy expensive boot. But for a full-leather, 9″ work boot that's lined with genuine shearling, these Chippewa Boots are worth every penny. This is a boot that will protect your foot from whatever work-related hazards you might face without compromising warmth. With Chippewa's reputation for rock-solid boots, this is a piece of footwear you're going to have for a very long time. And because it's hand-crafted in the USA, you can be proud to wear it every day
Designed For:  
Price: $309.00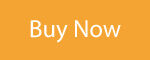 Sometimes you need a work boot—and sometimes you just need something to keep you from falling on your ass on the way to the bar. If you're looking for the latter, and you want something that'll be stylish and comfortable, Vans' new Mountain Edition line has you covered. The SK8-Hi has classic Vans skate styling but also packs a Scotchgard-treated upper, grippy lugs, a heat retention layer, and warm linings. They're not for trekking through deep snow, but for the majority of your days, you'll stay warm and dry in style.
The SK8-Hi comes in a variety of cool color schemes so you can pick the ones that work best for you (my personal favorite is the glazed ginger, pictured above).
Designed For:  
Price: $89.95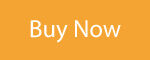 Want a boot that will keep you warm and dry, but also make the world a better place? Buy a Tompa. With the world's first Fair Trade certified shoe factory based in Ethiopia and a commitment to workers' rights in Africa, Oliberte is making a difference in the lives of people who live in some tough places, and they're knocking out awesome boots while they do it.
A premium leather upper, goat leather lining, and vegetable-tanned leather midsole combine with a crepe rubber sole and combat boot styling for an absolute one-of-a-kind look. It doesn't give you the waterproof breathability of Gore-Tex or the protection of a composite toe or midfoot plate, but if you just need boots to get around town without having your feet get soaked in the process—and you want to look good doing it—a pair of Tompas will serve you just fine.
Designed For:  
Price: $99.00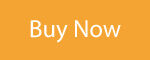 Related Articles:
Compare Prices:
Best Men's Hiking Boots