For the best fitting hiking boots turns to Oboz. This Bozeman MT-based company clearly gets what is needed to make a pair of boots for trecking through nasty mud. The only hiccup with the Oboz Bridger Mid Dry Boots is they can be a pain in the butt to get on and off unless you loosen the laces a bit. The plus side to this design is once your foot is inside the Oboz boot it feels like it's been perfectly sculpted or even heated molded to your foot, right out of the box especially since they even offer a wide version. These boots are layered in goodness, they come with a super soft and responsive insole known as O Fit. Below the insole, the boot has even more dampening response with the addition of EVA Foam and on the very bottom comes the burly rubber thread that makes the Oboz Bridger Mid Dry Boots one of the most popular hiking boots on the market.
Weight – 1.2 lb per boot.
Designed For:
Price: $180.00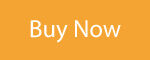 For a nice pair of hiking and walking boots that fit perfectly right out of the box, you'll want to check out the Teva Arrowood Riva Mid Boots. Featuring waterproof leather on the upper part of the boot and eVent membrane on the inside gives these boots a nice mix of breathability and waterproofness. I did manage to get these wet after walking in some deep snow, which most likely was due to snow coming in from the top of the boot, not from the bottom up. When it comes for going out for a hike on your local trails these boots really excel. The rubber Vibram sole has great tack while going up or down and when combined with the leather feel of the boot it feels more like you're wearing a comfortable pair of tennis shoes vs a hiking boot. Teva clearly understands how to make your feet happy whether it is in sandals, shoes and now their great lightweight hiking boots.
Weight – 1.1 lb per boot.
Designed For:
Price: $170.00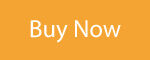 A list of must-have hiking boots would not be complete without adding Vasque. I try not to play favorites with these reviews or roundups however my last pair of Vasque boots lasted over 7 years with lots of hiking and traveling. With a Vibram sole, the Vasque Talus Trek offers great grip while going up and down combined with their own waterproofing tech called UltraDry. The top part of the boot is made of leather that dries quickly and one of the neat things about these boots is they can also be used in the winter as well. If you haven't tried on a pair of Vasque boots or shoes, you've been missing out.
Weight – 1.4 lb per boot.
Designed For:
Price: $149.95