The Marin DSX 1 is an all-around hybrid bike built for those who want to use their bike for commuting and light weekend trails. The 1×11 drivetrain makes shifting through gears simple. The flat handlebars on his bike are the perfect middle ground for those looking for a gravel-bike feel but are not ready to embrace the drop bars like those of a road bike.
Built from an aluminum frame and equipped with a carbon suspension fork, the Marin DSX 1 is extremely light weight, providing more push with every pedal. The carbon fork is more expensive because it is significantly lighter than aluminum. The aggressive 700C tires are prepared to take on a variety of terrain types including road and gravel. The hydraulic disc brakes make this bike stop on a dime.
The versatile nature of the Marin DSX 1 makes it ready for the mountains and the city. Internal routing in the frame provides an opportunity to install a dropper post. Additionally, hardpoints and large frame space will be a delight for anyone looking to throw on some packs and frame bags. If you're looking for a quiver bike for multi terrain commuting, the Marin DSX 1 is for you.
Sizes: S, M, L, XL
Price: $1,119.00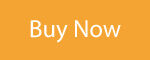 The Giant Escape 3 is a true hybrid bike offering opportunities for the city and some light trails. With a small lightweight aluminum frame, this bike is good for a beginner biker delving into the pleasures of fitness or road biking. The puncture proof tires ensure that you will keep going on your way even when the way gets tough.
Utilizing a 3×7 drive train, the Giant Escape 3 gives the rider a large gear range to tackle the varying terrain. The downside to having this 3×7 drivetrain is that the rider may need to be attentive to tuning. The braking power is commendable with the Tektro V brakes, which are quick and efficient for most situations.
Overall, the Giant Escape 3 is excellent for a beginner rider looking for a bike for commuting while being durable enough to handle some off-road situations. At $560, that's a hard price point to beat for a reliable bike. One of the best Hybrid Bikes under $600.
Sizes: S, M, L, XL
Price: $560.00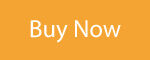 The Norco Storm 5 is an entry level mountain bike with a lot to offer the beginner rider. This bike is your classic hardtail mountain bike which can be used to conquer mountains and roads. Additionally, the 100mm Suntour fork provides a cushy ride experience. The tire sizes offered by the Norco 5 are 27.5" from XXS-M and 29" from M-XL which scales the bike appropriately for different sized riders.
The internal cabling on this Norco Storm Bicycle allows for good protection against the elements from wearing down your cable. The 3×7 drivetrain is reminiscent of older mountain bikes, but the progressive geometry puts the rider in a position take this from the road to the trail anytime.
This bike is for beginners who are looking to get good use out of their bike both on and off the trail. The lightweight aluminum frame is a welcoming experience for travelling uphill and enduring the ride downhill. At $719, the Norco Storm 5 is a highly affordable option for a hybrid bike.
Sizes: XXS, XS, S, M, L, XL
Price: $719.00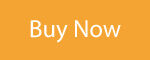 The Cannondale Quick XC 2 is midrange quality bike in the Cannondale Quick Series bikes. This gorgeous bike looks very much like a trail mountain bike, but it is speed efficient for roads as well. Both light and strong, the Quick XC 2 can handle your commutes even through some rougher terrain.
With a 63mm fork, it is a forgiving and mellow ride as it can absorb a lot. The lockout system on the fork can optimize each pedal stroke you take for maximum speed. The Cannondale XC 2 uses a 2×9 drivetrain which is less weight than a 3 by drivetrain while give you more gears than a 1 by drivetrain. With this drivetrain you will be able to travel both up and downhill with ease.
If you are looking for an upgrade from an entry level bike that can crush some trail but can be a speedy rid
Sizes: S, M, L, XL, 2XL
Price: $1,175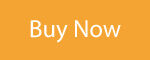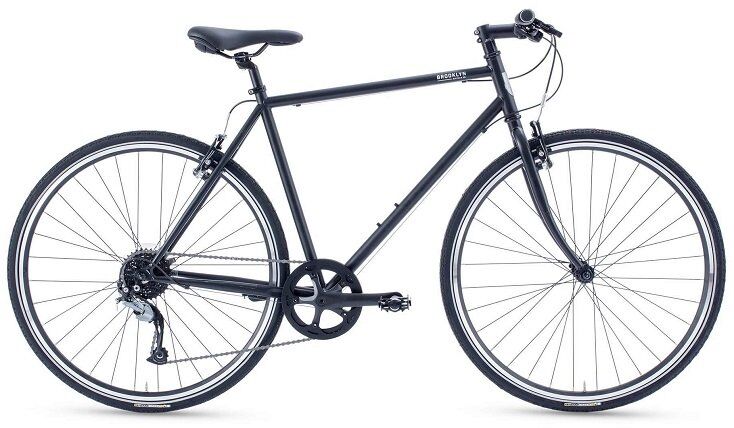 The Brooklyn Bicycle Co. Roebling is a strong and mighty bike built with your city in mind. Constructed with a chromoly frame, this bike is heavier than aluminum bikes, but provides stability and strength to pack more onto your frame. The Roebling is ready to go for both short and long rides.
The 9 speed Shimano drivetrain will aid you in getting to all your destinations faster and with less effort. The frame is ripe for placing baskets and fenders on it, which means you can turn this into a delivery machine with ease. Puncture resistant tires will keep you going through the thick and thin.
Ultimately the Roebling Bike is excellent for anyone looking for a reliable bike for city riding. It can help you get from point A to point B while being rugged enough to manage rougher road conditions.
Sizes: XS, S, M, L, XL
Price: $679.00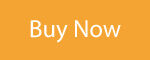 The Rondo RUUT AL2 is an elegant and complete bike, serving those who want to have a reliable and agile performance bike. This bike delivers offroad performance with an aluminum frame and carbon fork, an excellent balance strength and weight. Combined with tubeless tires this bike is ready for almost anything.
The most remarkable feature about this bike is the carbon Twintip fork. This fork allows for two different axle positions. There is a "lo" position which creates better rides through rougher terrain and longer distances while the "hi" position is optimized for speed. This fork alone makes the RUUT AL 2 riding, especially if you're looking for a bike that can take you through plenty of terrain.
Ultimately, this bike is fantastic for someone looking to get into gravel riding while sustaining their commuting rides. The Rondo RUUT AL 2 is a genius build and will satisfy those who have the need for speed.
Sizes: XS, S, M, L, XL
Price: $2,199.00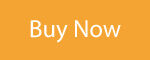 The Ghost Square Cross 1.8 is a beautiful blend of cross country road bike and mountain bike. This bike is designed specifically to be a mountain bike at its core, featuring a 50mm fork to absorb rougher road conditions. Simultaneously, the geometry of this bike is well suited , it's an especially comfortable bike for riding long distances.
Internal cable routing keeps your shifting and braking lines from harsh environments. Hydraulic disc brakes on the Ghost Square Cross 1.8 allow you to come to a quick stop both on the trail and on the road. The Kenda Flintridge tires are excellent for keeping a solid grip on streets, but they are also aggressive enough to take a beating on the trail.
If you're looking for a decent multiuse bicycle that can take you many places, look no further than the Ghost Square Cross 1.8 Bike. With a price tag of $799 it is on the lower end of mountain bike cost, but it will provide many years of good riding.
Sizes: S, M, L, XL
Price: $799.00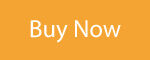 The Surly Cross Check is a fun, playful, and useful bike. Coming equipped with an 8-speed cassette, one will find this bike quite pleasant for off road and city road rides. This bike has plenty of hardpoints for your panniers and frame bags.
The bike is built with the vision of using it for multiple activities. Being able to fit 700cx28 tires gives the Cross Check many options for use depending on the type of tire you choose to put on there. Simple Tektro V Brakes ensure that you can stop when you need to, and they make maintenance simple.
If you want a bike that you can have lots of fun working on, riding, commuting, and adventuring, this is the bike for you. There could be endless days spent reconfiguring this bike the way you want it, or you could ride it as is and be completely satisfied.
Sizes: Many
Price: $949.00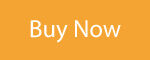 The Cannondale Quick 4 can be described as nimble and agile road/ fitness bike. Designed for the city, it comes with midgrade components that can turn any commuter into a biking enthusiast. Having a 1×9 drivetrain makes shifting and easy.
One interesting thing about this bike is that is comes with the Cannondale Garmin sensor. This sensor, paired with the Cannondale App, gives feedback about speed, distance, when to service your bike, and the calories you burn. This makes the Cannondale Quick 4 an excellent bike for those who are looking to get into the fitness side of biking. The Quick 4 from Cannondale is the best Hybrid Bike under $1,000 for 2022.
Sizes: S, M, L, XL, 2XL
Price: $949.99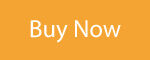 The Santa Cruz Stigmata Road Bike is phenomenal offroad system which will crush many other bikes in long distance races. Designed and built for cyclocross and gravel racing in mind. This means that is great for getting you the places you need quickly, but it doesn't have the luxury of many hardpoints for packs or bags.
Weighing less than 17 pounds, this bike will crush through lighter trails and roads with ease. Being highly modular, this bike comes in a variety of wheel sizes and drivetrains to fit your specific needs, whether it be racing or commuting. The drop bars are great for getting into that road riding position, but if you're unfamiliar with this style you might want to veer away from this bike.
Overall, the Santa Cruz Stigmata is for the veteran cyclocross or gravel bike racer. It can be used for your daily commutes if you're looking for high speed performance and efficiency. With a price point of $4,599 the bike is worth every dollar if you're looking to compete with the best of the best.
Sizes: Contingent on 700C/650B selection
Price: $4,599