Trek's FX series is consistently one of the best options for fitness-oriented riders and commuters. These bikes are simple and easy to take care of, they give you a relatively aggressive position for solid speed and performance, and—like most Trek hybrid bikes—they give you a solid build at a reasonable price.
The FX 3 Disc stands out as a good middle-of-the-road option. Disc brakes give you great stopping performance in wet and dry conditions. A carbon fork soaks up vibrations from bumpy roads. The 9-speed Acera drivetrain provides plenty of gearing options with the double chainring up front. You'll find a triple on many similar bikes, but the FX 3 goes for a lighter setup.
Add Bontrager components all around, from the saddle to the handlebar to the grips and pedals, and you have yourself a bike that works perfectly for commuting to work, tooling around the neighborhood, and tackling a charity ride.
Price: $799.99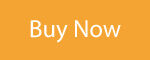 If your travels are likely to take you off road (even just on a few gravel paths), the Trek Dual Sport 2 may be a better choice than the FX 3. The suspension fork and wide 700x40c tires soak up bumps and give you traction when the going gets rough. But you can lock out the fork when you're on the road for added efficiency.
The 8-speed Shimano drivetrain and triple chainring give you tons of gearing options to take you wherever you want to go, whether you take the roads or a rolling trail.
If you want to make the Trek Dual Sport Hybrid Bike even more trail-capable, you can put 29×1.8″ mountain bike tires on the wheels. If you want it as a commuter, take advantage of the fender and rack mounts. There are few hybrids as well-rounded as this one. Making Trek a top pick for best dual sport bicycle of the year.
Price: $669.99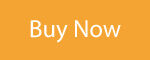 It's hard to beat Giant when it comes to price. To keep the cost of the Escape 3 low, Giant made some smart cost-saving moves, like including a steel fork instead of an aluminum one (though steel does tend to have more damping capabilities than aluminum).
You don't get many bells and whistles with the Giant Escape 3, but you do get a Shimano Tourney drivetrain, 700c wheels for fast rolling, internal cable routing, and 700x38c tires for a well-rounded ride.
Going up in price will get you nicer components and probably a better fork. But you'll be hard-pressed to find a better deal than the $420 Escape 3 Giant Hybrid Bike.
Price: $420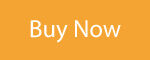 When you look at the Sirrus, you don't see a hybrid—you see a road bike with a flat handlebar. This bike is built to put in a lot of miles while keeping you comfortable (and fast).
When you dig into the specs on the Specialized Sirrus 3.0, you'll see a lot of things that look like they came from a race bike. A carbon fork. Hydraulic disc brakes. A two-piece crank. A 2×9 drivetrain with wide gearing. The 700x32c tires are on the wide side for a road bike, but still narrower and faster than those you'll find on many other hybrids.
This Specliazied hybrid bike can certainly handle gravel roads—but it's made for going fast on pavement. Whether that's to get in shape or to get to work is up to you.
Price: $875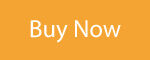 If you like the idea of a suspension fork for added comfort and grip, but want something a little more road-focused than a mountain bike, the Quick CX 2 is the perfect bike for you. And unlike many hybrids, it comes with an air-sprung fork, so you can dial the suspension to fit your riding style.
The 2×9 drivetrain on the Cannondale Quick CX 2 is similar to what you'll find on an entry-level road bike, and gives you plenty of gearing options without adding the weight of a third chainring. 700x40c tires from Kenda let you run high pressure for fast riding on the road or lower pressure for more grip on dirt.
A bike like this is a great choice if you only want to buy one bike but still ride in a lot of different ways. Plus look at that orange color. What more do you need to know?
Price: $850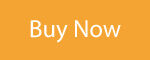 The Cannondale Treadwell 4 might not look that much different from the other bikes on this list, but it's actually one of the most interesting. Cannondale broke away from lots of established patterns to create something that's perfect for city riding.
The handlebar, for example, is inspired by BMX handlebars. It creates a more upright position than the flat bars you often see on fitness hybrids. The pedals don't use pins that can cause nasty scrapes—they use much shin-friendlier deck tape. The frame comes with Urban Armor bumpers that prevent dings and scratches from leaning your bike on stuff.
And although it looks a bit more like a mountain bike, it has some great comfort features. An upright position, step-thru frame, and a lower saddle all mean you can put your foot down at a stoplight without falling over. It's a hybrid, done differently—and it's fantastic.
Price: $635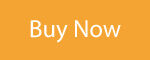 In the middle of the price range, the Raleigh Route 1 packs a few upgrades over the most affordable options without getting you too close to the $1,000 mark. For example, you'll get a fork with 75mm of travel—a definite upgrade over a rigid fork for a bike like this, but not quite as nice as 100mm fork.
You get disc brakes, which is awesome, but you also settle for a 7-speed freewheel and a triple chainring, which feels like a bit of a downgrade from a 2×9 setup.
That being said, you get a solidly built bike with everything you need to get out and ride. 700x42c tires from Vee Tire Co. let you ride wherever you want. Rack and fender mounts let you pack up the Route 1 with all your gear. For less than $600, that's tough to beat.
Price: $550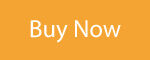 If you travel a lot and want to bring your bike with you, a folding bike is the answer. It's easy to stash on a bus or the subway, but still gives you the benefits of a full-sized ride. It might feel a little strange at first, but you'll fall in love with the convenience.
The Montague Navigator stands out from most other folding bikes with full-sized 700c wheels. These are the same size wheels you'll find on many hybrids and most road bikes. It comes with 700x35c tires for road and path/trail riding. Nine speeds on the back and three up front give you tons of gearing options. Plus it comes with fenders and a rack so you don't need to buy them later.
In short, it's a regular hybrid. It just happens to fold in half in 20 seconds. If you're going to commute and you don't need a bike that folds up as small as possible—just small enough to take up a lot less room than a full bike—you can't go wrong with the Navigator.
Price: $959
There's a reason that you see Townies everywhere—they're phenomenal bikes. They keep you in a very comfortable riding position but let you put in a lot of miles without feeling inefficient.
The Electra Townie Path 27D is built especially well for riding on gravel and paths. The 27.5″ wheels paired with 2.2″ tires are great for traction and power. Disc brakes and a 3×9 drivetrain make sure that you have the control and gearing range you need to tackle anything around town and just outside of it.
If comfort is a high priority for you, there's absolutely no question: the Townie is your bike. Added suspension in the saddle, an upright position, backswept bars, and an adjustable stem make it a bit like riding an easy chair. In the best way possible.
Price: $679.99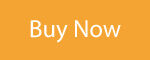 Compare Prices:
Hybrid Bicycles & Commuter Bikes