by Mike Hardaker
Schwinn did something very impressive with the Vantage F2: it incorporated technology that you don't often find on hybrid bikes into a very affordable package that works just as well as a light-duty road bike or a path prowler. By using some elastomer connections and decoupling the seat tube from the seatstays, you get a bike that's solid and efficient but provides just a little give to keep you from feeling beat up.
This is tech that you'll usually find on endurance road bikes, not hybrids. It's really cool that Schwinn has brought tech like this into the Vantage series. It's almost a flat-bar road bike.
Beyond that, you get about average specs for this price point on this Schwinn Hybrid Bike. A Shimano 24-speed drivetrain combos well with mechanical disc brakes. The wheels include brand-name parts from Alex and Formula. Kenda 700x35c tires combine fast rolling with solid grip and vibration cancellation. The big drawback here is an alloy fork. It keeps weight down, but won't soak up as much road noise as steel or carbon.
Price: $719.99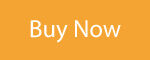 One look at this bike will tell you everything you need to know about it. It's the color of wet asphalt. It has a rigid Lefty fork. A sporty frame design. And, most conspicuously, the Cannondale Bad Boy 1 sports a Gates belt drive.
Even beyond the belt drive, this bike has cool features for bike commuters, like rechargeable LEDs built right into the seatpost and the fork. The 650b wheel size and 8 gears make it feel a bit more like a mountain bike . . . but the Bad Boy is all street.
What's a belt drive, you ask? It replaces the chain with a belt. You can't drop your chain, because you don't have a chain. No need to clean or lube it. The rear hub is internally geared, so you can't kick up road debris into your gears. It's an absolute game-changing touring bicycle.
Price: $1,275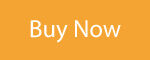 If you like the idea of a suspension fork for added comfort and grip, but want something a little more road-focused than a mountain bike, the Quick CX 2 is the perfect bike for you. And unlike many hybrids, it comes with an air-sprung fork, so you can dial the suspension to fit your riding style.
The 2×9 drivetrain on the Cannondale Quick CX 2 is similar to what you'll find on an entry-level road bike, and gives you plenty of gearing options without adding the weight of a third chainring. 700x40c tires from Kenda let you run high pressure for fast riding on the road or lower pressure for more grip on dirt.
A bike like this is a great choice if you only want to buy one bike but still ride in a lot of different ways. Plus look at that orange color. What more do you need to know?
Price: $1,175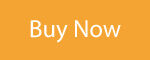 You don't see too many Tommaso bikes out there, but that doesn't mean they're not selling good bikes. The Forza packs Shimano shifting, Avid brakes, and ergonomic grips — all things that you'll find on bikes with higher price tags.
While Tommaso calls this a "commuting machine," you can use it for anything you want. That's the beauty of this type of hybrid. It has a steel fork for comfort without the weight of suspension. A 3×7 drivetrain for plenty of gearing options. 32mm tires for grip and comfort over rough surfaces.
Basically, the Forza Disc is a category-central hybrid bike. It can handle long days on the road just as well as some light off-road adventures.
Price: $649.99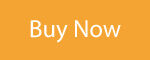 Like the Verza Speed, Trek's FX Sport Carbon 4 is basically a flat-bar road bike. Aggressive positioning, a carbon frame and fork, a 1×11 drivetrain, and Bontrager's R1 Hard-Case tires all point to long miles on the road.
You could easily do a charity ride or a century on the FX Sport Carbon 4. That's how efficient it is. But there are some nods to comfort, too. The IsoSpeed Decoupler provides just a bit of flex where the top tube meets the seat tube. 700x32c tires are big enough to smooth out the road. And the saddle, while sporty, is better padded than those you'll find on most road machines.
At upwards of $1,750, the FX Sport Carbon 4 is getting into the high end of hybrid bike prices. But it shows how brands are bringing the joys of road riding to people who can't (or don't want to) adjust to a full-on road bike.
Price: $1784.99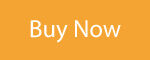 Going in the opposite direction from the FX Sport, the Verve is a comfort-focused hybrid that's all about getting you to where you're going with minimal discomfort. If you have a bad back, a very upright bike like the Verve 3 Disc will suit you well.
Not only does the Verve have an upright riding position, but it also includes a suspension seatpost to take some of the bumps out of the road. Trek's IsoZone handlebar and grips are meant to reduce road chatter, too.
You won't win any races on this Trek Hybrid Bike. But you know what? That's not what it's for. It's for getting from one place to another as comfortably as possible on a bicycle. Save the environment, save your back, and save some money with a comfort-focused bike like the Verve.
Price: $999.99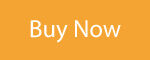 Need a cheap bike fast? The sixthreezero EVRYjourney bike can be at your house in two days thanks to Amazon Prime. It will get you where you're going—and it comes with a rack, fenders, and a chainguard. Did you know you could get all that for less than $400? I didn't.
I'll be honest: you'll make some compromises with this bike. You only get seven speeds. You get 26″ wheels. The components are . . . well, about the lowest-end you can get.
But this bike has gotten solid reviews for a reason. It's very, very affordable. It's simple. It works. The cruiser styling means you can put your feet on the ground without getting off the saddle. In short, it's a solid, cheap commuter.
Price: $499.99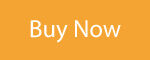 REI's house-brand bikes provide consistent value even without a big brand name. The CTY series combines a comfortable position with efficient wheels and a 24-speed drivetrain. The 1.1 gives you what you need and not a whole lot else—but it also has a price that's very tough to beat.
Mechanical disc brakes and a Selle Royal saddle offset things like the alloy fork and no-name (well, technically not "no-name," but close) wheels.
One of the best features on the CTY 1.1 is the Kenda tires. They're 700x40c, so they provide a lot of comfort alongside a great amount of grip. The larger wheel size is great for efficient pedaling, too. One of the best hyrbrid bikes for men under $600.00 for 2021.
Price: $649