The Quick CX 3 is one of the few fitness hybrids with a suspension fork. The 63mm of travel will take the edge off of rough trails and gravel paths, and it has a lockout for maximum efficiency while you're on the road. It's a great compromise for riders who want to explore more than their local streets.
The 18-speed drivetrain keeps weight and complexity down, hydraulic disc brakes provide consistent stopping power, and 700x40c Kenda tires provide both efficient rolling and traction.
Cannondale now specs the Quick CX 2 with a built-in wheel sensor, so you can track your ride distance and speed through the Cannondale app. Proprietary sensors are becoming more commonplace, but we have yet to see if they'll be able to fight off the bigger names like Cateye and Garmin.
Price: $910.00
If you want a great combination of comfort and efficiency, it's hard to go wrong with the Giant Escape series. The Escape 3 Disc comes with 700x38c tires that soak up more bumps than many road bike tires. You can fit tires up to 45c wide on this bike, which would be plenty wide for tackling gravel rides.
Another comfort-boosting feature is the steel fork. Steel soaks up bumps better than aluminum, so using it on the fork will help keep your hands and wrist more comfortable.
The Escape packs mechanical disc brakes, which provide solid stopping power in all weather, but aren't as reliable and long-lasting as their hydraulic cousins. Beyond that, though, there's nothing to criticize on this bike. Especially for less than $550.
Price: $559.00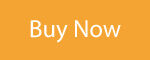 Giant's Cypress line has been making comfort hybrid bikes for a long time, and their latest models continue their focus on pleasant ride quality. You won't find disc brakes or lots of speeds here. In fact, it has no front derailleur. This might seem like a drawback, but the giant cog on the back and the significantly less maintenance more than make up for it.
The Cypress now sports 700c wheels that will roll faster than their smaller counterparts on some other comfort bikes. The 700x45c tires are absolutely massive for this type of bike and will soak up a ton of road and path vibration.
One thing to note about the Cypress is that it packs Shimano Revo shifters, which requires a bit of a twist to use. So if you have bad wrists, you may want to opt for a slightly higher-end model with trigger shifters.
Price: $410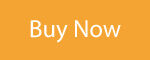 Do you want to knock out long days in the saddle where you cover tons of miles as efficiently as possible . . . but without the harsher ride of a road bike? The Sirrus 3.0 is your bike. It has many of the features that you'll find on a full-fledged road bike: 2×9 drivetrain, carbon fork, hydraulic disc brakes, and more.
One place where the Sirrus leaves the other bikes on this list in the dust is in weight. The carbon fork is significantly lighter than a steel equivalent and Specialized chose components with an eye towards keeping weight down.
Unfortunately, the Sirrus 3.0 had some problems with its crank and Specialized issued a recall in 2020. This issue will almost certainly be fixed in the 2021 model, but be sure to ask your dealer (or whoever you buy from) about the crank on the one that you buy.
Price: $1,199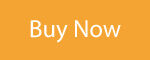 The Roll is an interesting standout among the bikes on this list. First of all, it has 650b wheels, which are smaller than the 700c wheels that you find on bikes made for more efficient travel. Those wheels come wrapped in 2.3″ tires, though, which is plenty wide for some light off-road adventures.
It also has rim brakes instead of disc brakes. While that's not a big deal on a bike like this, it is a bit surprising, especially at this price point. The 7-speed drivetrain also provides you with fewer options than most other bikes above $500.
However, the extremely comfortable geometry of this bike may make up for those drawbacks. An upright seating position, steel fork, and a very ergonomic saddle are all meant to keep you feeling as fresh as possible, especially if you haven't ridden a bike in a while.
Price: $650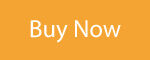 For the best hybrid bikes in 2021, it's hard going to be hard to beat the Jamis Allegro A2 for value. An aluminum frame and steel fork combine for light weight and vibration damping. A Shimano 16-speed drivetrain gives you enough range without lots of extra pieces. Hydraulic disc brakes are reliable and powerful.
You'll find a lot of these features on other bikes, but it's rare to find them all on one bike at this price. Jamis isn't as big a name as Specialized, Trek, Giant, or Cannondale, but with bikes like this they could be soon.
A look at the detailed specs for this bike shows that Jamis is serious about efficiency. They brought over technology from their road bike frames and included a saddle that's fit for endurance racing. 700x35c tires are the perfect size for long-distance riding on a hybrid, too.
Price: $999.99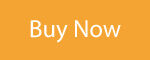 While Felt is generally thought of as a road bike manufacturer, they also make some hybrids. And their focus on speed and efficiency can be seen here, too. The Verza series definitely leans toward the fitness side of hybrid riding, and the Verza Speed 40 can almost be thought of as a flat-bar road bike.
With a 3×9 drivetrain, you have a full 27 gears to keep you going both uphill and down. The Shimano Altus shifters and derailleurs are a great touch — at this price point, you'll often find lower-quality components on other bikes. Hydraulic disc brakes from Tektro are another great value choice.
The Speed 40 comes in both a standard and a step through frame, so if you have stiff hips or just don't like stepping over the frame, the step-through is a great option. The only thing on the Verza Speed 40 that you'll notice maybe isn't as nice as other options is the steel fork. But you'll need to hand over another $450 for a carbon fork on the Speed 20.
Price: $599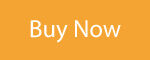 Trek's FX series has consistently been home to some of the best fitness bikes around. The geometry, components, and prices are hard to beat. The 2021 FX 2 is built around a 24-speed Shimano drivetrain that gives you all the gears you need to get through your hilliest rides. The 700x35c tires are a great choice by Trek—they're big wheels, so they roll fast, but the slightly wider tire makes for a much more comfortable ride.
Tektro hydraulic brakes are a great bonus for a bike at this price level; you get some of the great technology from recent higher-level TRP brakes without the much higher price point.
The FX 2 is compatible with Bontrager's DuoTrap S sensor, which you can buy separately. It integrates directly into the frame and helps you track rides without an external sensor. It's a pretty cool technology, and it'll be interesting to see if other companies start adopting similar tech in the future.
Price: $649.99