Need a cheap bike fast? The sixthreezero EVRYjourney bike can be at your house in two days thanks to Amazon Prime. It will get you where you're going—and it comes with a rack, fenders, and a chainguard. Did you know you could get all that for less than $400? I didn't.
I'll be honest: you'll make some compromises with this bike. You only get seven speeds. You get 26″ wheels. The components are . . . well, about the lowest-end you can get.
But this bike has gotten solid reviews for a reason. It's very, very affordable. It's simple. It works. The cruiser styling means you can put your feet on the ground without getting off the saddle. In short, it's a solid, cheap commuter.
Price: $429.99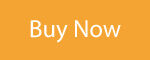 Raleigh Cadent 3
The Raleigh Cadent series is about as straightforward as hybrid bikes get. They're informed by mountain bike geometry, but they pack roadworthy features to get you through your commute fast.
Take the carbon fork, for example. It doesn't rob you of power like a suspension fork does. But it's compliant enough to dampen road noise and keep you comfortable. And the 700x35c tires. They're big enough to handle a variety of mild terrain, but they're slick for efficient road riding.
The Raleigh Cadent 3 comes with 27 gears that will take you anywhere you want to go, one of our picks for the best hybrid city bikes.
Price: $800
Few hybrids promise as much fun as the Redux. Its 27.5″ tires sit squarely in mountain bike territory, but the included slick tires stay efficient on the road. The combination handles curbs, train tracks, and all manner of debris with little effort.
Like the Pure Cycles, the Raleigh Redux 2 Bike opts for a single chainring upfront, meaning you don't have to worry about shifting or maintenance. You still get 9 gears' worth of options, though.
And let's acknowledge this color. There's nothing else quite like what's found here on the Raleigh Redux 2. You'll never lose this thing on a bike rack.
Price: $750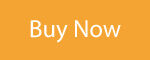 A carbon frame reduces weight and soaks up bumps, while road-bike-standard components give you great performance for the price in the Cannondale Quick Carbon 1 Bike.
Price: $1,250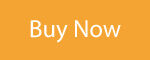 There's a reason that the REI Co-op CTY 1.1 bike has been featured in our list of the best hybrids two years in a row: it's a fantastic deal. You'll be hard-pressed to get this much bike for $500 anywhere else.
It has disc brakes, rack and fender mounts, 24 gears, and big 700x40c tires that come stock. That means this bike is ready for commuting, weekend path riding with the family, running errands, and even some light gravel riding.
In short, the CTY 1.1 is everything you want in a hybrid city bike: affordable, flexible, and ready for any weather. One of our picks for the best hybrid bikes under $600.
Price: $1,599.00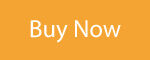 If you think that this looks more like a mountain bike than a hybrid, you're not alone. It's clear that GHOST Square Cross 1.8 Bike drew from their experience in off-road bikes for this one. But with 700x35c cyclocross tires, only 50mm of fork travel, and 27 gears, this bike fits squarely in the hybrid category.
Those cyclocross tires, though, hint at the Ghost Square Cross's biggest strength: it can handle just about anything. It's not just made for commuting. It's also made for cruising gravel roads and paths, and maybe even a mild trail.
It's hard to find a hybrid closer to a mountain bike than the Ghost Square Cross. If you want to explore off the beaten path, but also want a very sensible commuting bike, this is a great way to go.
Price: $699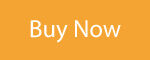 One look at this bike will tell you everything you need to know about it. It's the color of wet asphalt. It has a rigid Lefty fork. A sporty frame design. And, most conspicuously, the Cannondale Bad Boy 1 sports a Gates belt drive.
Even beyond the belt drive, this bike has cool features for bike commuters, like rechargeable LEDs built right into the seatpost and the fork. The 650b wheel size and 8 gears make it feel a bit more like a mountain bike . . . but the Bad Boy is all street.
What's a belt drive, you ask? It replaces the chain with a belt. You can't drop your chain, because you don't have a chain. No need to clean or lube it. The hub is internally geared, so you can't kick up road debris into your gears. It's an absolute game-changing touring bicycle.
Price: $1,950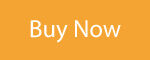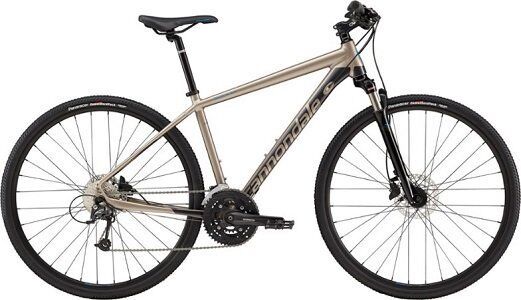 A suspension fork smooths out your ride when you go offroad, and "micro-suspension" in the seatstays and chainstays give you even more comfort. The 1×11 SRAM drivetrain matches that on many entry-level mountain bikes. It's a solid option if you can't seem to decide between a hybrid bike vs a mountain bike.
Price: $900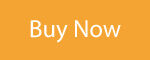 Pure Cycles was founded with one thing in mind: value. And the Urban Commuter carries on that ideal. In a departure from most affordable hybrids, this stylish option is steel-framed, giving the Pure Cycles Urban Commuter Bike more shock absorption and classic styling.
But this bike isn't all looks. Disc brakes give you great stopping power in all conditions. You can use a rack and fenders to carry your gear and stay dry. 700x32c tires sacrifice off-road traction for paved speed and agility.
Interestingly, Pure Cycles has opted for a 1x drivetrain on this bike—meaning you only get 8 gears, instead of the more common 16 or 24. But that means less maintenance, which is a big plus. One of the best hybrid bikes for under $500, that looks like it carries a much higher price tag.
Price: $499.00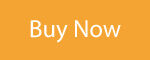 The Electra Loft 7D Hybrid Bike is built with some serious old-school styling combined with seven gears, solid double-wall rims, 700x35c tires, and rim brakes make for a stylish, reliable ride.
Price: $539.95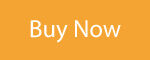 Related Articles:
Compare Prices:
Hybrid Bicycles & Commuter Bikes