There are a lot of different options when it comes to finding the best hydration packs to stay hydrated when you're out there doing what you love. Remember that if you're thirsty you're already dehydrated. So keep the water flowing with one of these take-anywhere packs.
by Brittany Wartwohl
Best Hydration Packs 2019
The Dakine Drafter 14L Hydration Backpack is ideal for those who want to take off for long rides where extra layers, tools, food, and plenty of water are needed. This breathable backpack stores a 3-liter hydration reservoir that fits in the lumbar sleeve, as well as deployable straps, carry a bike helmet and body armor. Includes fleece-lined pockets perfect for sunglasses along with an internal organizer. There is also an option with the Dakine Drafter 18L to add a DK Impact spine protector (not included) for more support on any long ride making this one of the best hydration packs for mountain biking on the list.
When you need your center of gravity to sit low on your body, grab the CamelBak L.U.X.E. LR 14 hydration pack! It's ideal for any time you need greater stability like when you bike off-road, or skate, and snowboarding too! Also great for running because the CamelBak L.U.X.E. LR 14 hydration pack holds a low position on your back. Made for comfort, it also has ventilation for breathability on long rides, or runs. Other features include a rain cover, built-in helmet carrier hooks, separate zippered compartments, additional top zip pocket, and overflow storage.
Made for a range of activities, the Osprey Manta is well ventilated and features anti-gravity suspension, along with the well-designed organization. Other features of the Osprey Manta include shove-it pocket and large zippered pocket with internal mesh pockets on the front panel, blinker light attachment, compartment for Hydraulics™ LT 2.5 liter reservoir, and Dual upper and lower compression straps, Stow-on-the-Go trekking pole attachment, integrated rain cover, magnetic bite valve attachment on the sternum strap.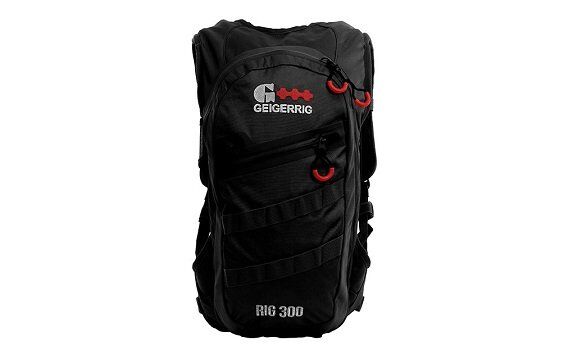 As an avid mountain biker and backcountry guru, a good hydration pack has always been crucial to fully enjoy a long ride or hiking the high sierras. I recently tested the Geigerrig Hydration RIG 300 Pack and had the opportunity to use it for both hiking and camping. While there are lots of options for hydration bags out there, I'm especially impressed by the Geigerrig Hydration RIG 300 Pack.
The excessive amount of compartments this bag has is amazing. You're almost forced to spread your tools and gear across the bag. Combine this with the wide shoulder straps that I mentioned you get some serious balance. You almost don't feel the weight of the bag compared to other hydration packs. The extra weight on your back is almost unnoticeable when your straps are properly adjusted and the RIG 300 can make all of the difference in the world compared to other hydration backpacks on the market.
The Salomon ADV Skin 12 is a hydration vest that was made for comfort, and versatility. It is a perfect companion for trail runs as it is not just a bag, the Salomon ADV Skin 12 is a carrying solution. Stash all of the essentials GU's and Shot Blocks you need inside the vest as the Sensifit construction holds all of your items safely in storage so you can travel. Features: secure elastic chest straps, two water bottles at the shoulder carrying straps, along with breathable fabric all around. You don't carry this bag, you wear it. Snug and secure, the Salomon ADV Skin 12 stretches and wraps around you without any pressure point so you can go even faster on the trail!
You can guzzle while you hustle with the CamelBak Rogue. From CamelBak comes the Rogue with a sleek design and the capability to hold 2 liters of water. Featuring the Big Bite™ valve – this pack is easy to use. Just bite and sip and the HydroLock™ valve ensures you won't suffer any leakage with its proprietary automatic shut off. Best Feature: The reservoir's wide-mouth cap makes refilling a breeze for people on-the-go.
Made with all the standard features you'd expect to see from a CamelBak hydration system, it has an easy-to-use cap (open it with one simple twist), flow regulated mouthpiece, a large opening for filling and a removable 1.5-liter pack. Streamlined and made for minimalists this CamelBak is ideal for those who aren't interested in standing out. Best Feature: The low-profile look of the HydroBak is what makes this system perfect for all types of activities from a day hike to combat
Double-lined and durable, the Teton Trailrunner 2.0 allows you to choose whether you want to have your hydration tube over your left or right shoulder. This ultra-light water backpack is lined with reflectors that help keep you safe and has tons of stash spots for snacks, gels and even a bungee cord that can hold extra clothing or your helmet. Best Feature: What sets this system apart from the rest? The Teton hydration pack includes an emergency whistle on the chest strap… just in case 😉
Hydration Backpacks Prive Comparison