Learn which insulated pieces made our picks for the best down jackets for men. We hand-picked a list of the best down jackets for men aka (puffers or puffys) that are guaranteed to keep you toasty regardless of what the weather does. Perhaps you're looking for something to wear to the grocery store or to walk your dog, or heck just staying warm in general.
The Norrona Trollveggen ACE 950 Down is one the best down jackets on this list, the one I find myself grabbing the most for heading outdoors here in Jackson Hole, Wyoming regardless of my errands. Built for mountaineering but works equally as well in Manhaton the Norrona Trollveggen Down with 950 fill is the most versatile puffer on this list. From super cold mornings to swanky dinners in town the Trollveggen Down has you covered.
This packable down is made with an outer material known as Zxion, that's soft on the hand, super quiet when wearing and feels more like a softshell with all the durability of a hard shell. This was my first season testing Norrona gear and surely not the last, this Norwegian outerwear brand has some incredibly thought out gear that doesn't scream I live in a ski town…
Price: $799.00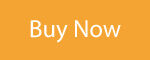 If you have been following along with this website over the years you ought to know L.L. Bean is making some darn fine outerwear these days. This is a far cry from your grandparent's old outdoor gear catalog where the brand lived for years. The L.L. Bean Primaloft Packaway Jacket is another one of those puffys you can wear walking your dog, skiing or ought for a really nice dinner on the town. One of my favorite features is the neoprene cuffs that help keep snow and cold out.
L.L. Bean rates the jacket for use between 25° F all the way down to -25°. The outer shell of the jacket features the brands TEK 2L waterproofing along with Primaloft Gold insulation on the inside to keep you nice and toasty without giving you the look of wearing a thick oversized puffy. Last but not least this is a packable down jacket that packs inside the inner pocket. The L.L Bean Waterproof Primaloft Jacket of the best puffy jackets on this list with a tailored fit as opposed to added bulk found in traditional puffys.
Price: $249.00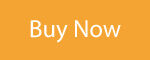 For when it gets cold, like really cold and snowy the type of weather that keeps most people indoors the Patagonia Primo Puff Jacket essentially blocks anything winter throws your way. Live in the Midwest and need a jacket to walk your dog or something stout to wear to work? If so the Patagonia Primo Puff Jacket with its hardshell design with recycled Polyester lining was built for you.
The Patagonia Primo Down may be a bit overkill if you just need something to stay warm. It's made for the person that has a jacket or a puffy that's just not cutting it anymore. This is Patagonia's warmest jacket for skiing, snowboarding and just being outdoors in the wintertime. Keep in mind this is a heavier coat with a weight of 33.8 oz / 2.1 lb. It does wear lighter than it feels, so you ride lifts on cold days and want to take some mellow laps the Patagonia Primo Puff will do the job. The jacket also has a removable powder skirt if you don't plan on hitting the slopes this winter.
Price: $799.00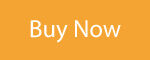 The most luxurious puffy jacket of the year comes from Triple Fat Goose. The Triple Fat Goose Eldridge Down Parka comes offers a classic, mountain chic design complete with a zip on coyote fur-trimmed hood. These coyote pellets are from Canada, via actual Canada trappers. It will be hard to find a better styled puffy for the city than that of this Triple Fat Goose Down Jacket. Especially if you live somewhere or plan to travel that offers arctic temperatures mid-winter.
One unique part of this jacket which makes it ski friendly, or bus stop friendly is the ample use of down throughout the jacket, real down that is never live-plucked or force-fed. The bottom of the jacket even has down which is super cozy when sitting on cold surfaces. Best of all the jacket comes with unique synchs midway up that instead of pulling the bottom of the jacket closed, it synchs midway up. This design seems to work wonders for staying warm. Toss in double zippers and button snaps and you start to get the idea….
Price: $600.00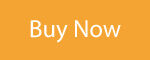 I'm going to go out on a limb here and say that everyone should own a Patagonia Macro Puff. You may be thinking, "I already own the Micro Puff" well Patagonia made it even better with more warmth, better insulation, the use of recycled materials and best of all great breathability. I managed to wear this puffy jacket on a high output day splitboarding in the Tetons. Climbing thousands of feet, while wearing a puffy with 135-g PlumaFill.
PlumaFill is lightweight, packs down incredibly small and works wonders for moisture management. This isn't your old down that when it gets wet makes you cold, instead, Patagonia is using synthetic insulation. Perhaps the most underrated piece of outerwear for 2020 is the Patagonia Macro Puff Hoody. If you plan on taking a hut trip this winter or jumping in and out of a snowcat or helicopter (which you should do at some point in your life). You will be hardpressed to find a better piece of active insulation than the Patagonia Macro Puff.
Price: $399.00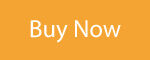 For climbers, skiers and people that tend to stand around in the cold comes the Outdoor Research Transcendent Down Jacket. With 650 fill goose down, and insulated pockets you're not going to have to worry about staying warm in this puffy. Sizing is pretty spot-on for the Outdoor Research Transcendent in terms of length. It may seem a bit bulkier than some of the other jackets on this list in the chest.
Outdoor Research uses 100% recycled Polyester throughout the Transcendent Down and it can even be stuffed into the stuff sack to be packed on your next adventure. This is the perfect hoody to leave in your car for emergencies. (yes you should have extra clothes in your car)
Price: $224.95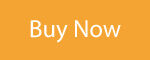 The Jamanji Parka, sorry I couldn't help myself with the pun. Under Armour has teamed up with Dwayne the Rock Johnson for a new line of gear known as Project Rock. Odds are The Rock is hard on his gear, that's where teaming up with a brand like Under Armour makes total sense. The Under Armour Project Rock Parka is a down jacket with 700 fill traceable down wrapped in a rugged hard shell exterior.
Since there are no synches on the bottom of the jacket this will best be used for around the town missions. There are 3 front pockets along with 1 inner pocket to carry all your goods. And the jacket is made with a longer and looser than normal fit, think The Rock and what he would need to wear outdoors to stay warm.