When Rab set out to create what they call the "ultimate alpine down jacket", they had in mind a serious alpinist who moves fast and light in the mountains. The result is the Rab Zero G Jacket, built with an incredible 1000+ Fill Power European Goose Down and protected with Pertex Quantum fabric. It may have an eye-catching high price tag, but that reflects Rab's use of a much higher than average quality down in order to get one of the best weight-to-warmth ratios on the market. While the outer shell feels a bit thin, it'll hold up well to normal wear and tear and if you count every ounce than you won't mind keeping it away from your camp knife. This is a reliable jacket intended for those looking to explore the extreme parts of our planet, and it won't disappoint you anywhere you go. One of the best backpacking jackets that's easily packable.
Price: $549.95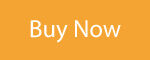 Filled with 105g of 90/10 goose down the (850 Fill) Mammut Broad Peak Down Jacket has plenty of down insulation to keep you warm in this winter, and most likely for years to come. With a regular fit, Mammut's Broad Peak Pro looks great on around the town errands and even better when used in the mountains, this piece was designed for mountaineering after all. Don't let the down scare you off when it comes to repealing the elements as Mammut is using Pertex® Quantum (one of my personal favorite material) that beads water directly off the jacket.
Mammut's Broad Peak Pro weighs 365 g which is a little bit lighter than Mammut's Broad Peak Jacket 380 g. With climbing harness-compatible pockets and RDS down certification, it will be hard to find a better fitting, puffy jacket that you can feel good about wearing on just about all your adventures including skiing, climbing, backpacking and more. Best of all the Broad Peak Pro Jacket packs down small enough to toss inside your backpack without taking up much space making it a great stylish down jacket for skiing and ski touring. One of the best puffer jackets on this list for staying warm when it gets really cold.
Price: $349.00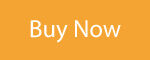 Keeping with the 850 fill down category is the L.L. Bean Big Baffle Hooded Puffer Jacket. When you wear this puffy, you know you're well wearing a puffy. It's got the warm, Michelin Man look and feel to it. L.L. Bean is using RDS certified down which ensures the humane treatment of animals. Another trend we are noticing in the outdoors is the use of Pertex which thankfully L.L. Bean has also adopted. Pertex sheds moisture offers a nice slick feel and remands durable over time.
Being based on the East coast of the United States, L.L. Bean understands the cold, the Ultralight 850 has a down jacket temperature rating of 15° for light activity and all the way down to -35° with moderate activity. Last but not least we can't forget about L.L. Beans' use of DownTek a material that dries 66% faster than traditional down.
Price: $299.00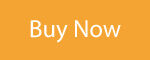 If you have been following along with my reviews over the years you'll know I'm a HUGE fan of the Montane brand. And you should be too if you're not already. One of the first outwear companies to use Pertex, Montane has been a few years ahead of the rest of the industry, now everyone catching up once again. The Montane Featherlite Down Jacket is made of 140g of 90/10 high-quality Allied Feather & Down 750+ fill power, certified non live-plucked and non-force fed down. Whats Allied you ask? Allied goes out and makes sure their down certified products come from responsible farms that uphold animal welfare standards. Check out trackmydown.com for more info.
Out of all the puffy jackets I tested for this piece the one I wear the most is the Montane Featherlite Down Jacket, it will soon become your favorite ultra-lightweight down jacket. Thanks to 100% windproof PERTEX® Quantum Rip-stop, the weather won't stand a chance at effecting you while wearing this piece. And best of all it packs down small enough to be tossed inside your pack or even to be stored in your glove compartment for emergencies. The cut on this jacket is a little larger than other Montane products.
Price: $209.99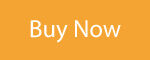 Patagonia makes products that are known for good looks, but that doesn't mean they don't hold up under heavy use. The Patagonia Fitz Roy Down Parka is a perfect example, designed for long climbing expeditions in the coldest places. You'll notice that this Patagonia Down jacket is huge, with large baffles packed with 8 ounces of 800-fill-power Advanced Global Traceable Down to keep you warm in any conditions. But it still packs down pretty small to keep some room in your pack or even to clip on your harness for the climb. It also has some great features, like super roomy pockets that'll never fill up and a high interior collar that will keep your neck warm even with the hood down. You can't go wrong with this bomb-proof tank of a down puffy. The Patagonia Fitz Roy Down Parka is perhaps the best down insulated jacket for staying warm.
Price: $349.99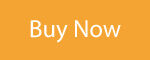 Western Mountaineering has come up with the perfect word, to sum up their Flash jacket; balance. You'll be hard-pressed to find a coat with a better weight-to-warmth ratio. At 850-fill goose down, this jacket has a thick warm layer of insulation, but also provides a very lightweight and durable shell without cord locks to keep the weight low. It also sports insulation on both sides of the hand pockets to keep those digits toasty. One of the best down jackets with a hood.
Price: $440.00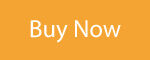 As the name indicates, Big Agnes was targeting climbers when they created the Big Agnes Fire Tour Belay Jacket and they packed it full of climbing-specific features. With 700 fill down it is warm enough to protect you from the elements while mostly stationary, and the vertical baffles contour to your body while maneuvering on the wall. It sits high enough to wear with a harness, and it can zip open from the bottom to accommodate a bit more movement at the waist. The hood is a standout, large enough to wear over your helmet and fully adjustable in the back to seal the gaps. This jacket is for those who like to climb even when its not clear and sunny, with DownTek moisture-resisting tech and a rip-stop nylon shell that whisks away water and keeps out the wind. Probably a bit too burly to wear on a grocery run, but a perfect jacket for the climber's quiver.
Price: $299.95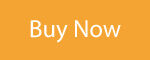 Related Articles: