We're finally getting into the meat of it now. The months long awaited for, for play and adventure, for shoveling and chaining up, and for enjoying the outside as much as we enjoy coming home to a warm fireplace and a couch. Winter. And if you're like us at Mountain Weekly News, you plan to spend hours outside in the snow just like you would in the summer's sun.
Whether you plan to hike, shovel, or just take a stroll around your block after a new fallen snow, the men's winter boots on this list will help keep your feet warm and dry and, most importantly, will keep you upright, help you avoid slipping and falling and keep you out in the cold for longer.
Best Men's Winter Boots
If the weather outside looks like a bit more than snow flurries and slushy conditions, the Sperry Ice Bay Boot will give you the added warmth and traction you need to get where you're going. The boots feature a fully waterproof upper and are lined with 400g of flannel Thinsulate® insulation.
What sets the Sperry Ice Bay Boots apart from others, besides their great looks for winter, is Sperry's special lugged outsole which places these boots in a real winter-working category. Sperry created IceTREAD outsoles, using ceramic particles throughout the entire sole to provide the best possible traction in icy conditions or on packed snow. Don't hesitate to grab these boots when heading out into a fresh six inches or a frozen, icy mess.
Price: $210.00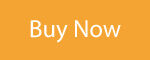 The Original Muck Boot Company has been making boots for decades that work through rain, snow, mud, and all-around muck. The Apex Pro with Vibram Arctic Grip is their solution for working through wintery conditions the perfect pair of boots for snow. The boot is rated with an outdoor comfort rating of -20oF to 50oF and, like all Muck work boots, the Apex Pro are made with 100% waterproof construction.
To make this athletic winter boot, Muck used a new Vibram Arctic Grip All Terrain outsole on the Apex Pro, allowing for increased traction on ice and snow, as well as mixed and loose surfaces. The breathable mesh lining paired with insulation on these Mucks is what allows them to be a more athletic boot; the insulation keeps your feet warm while standing or working idly in the cold, and the lining promotes air circulation and reduces sweating when working harder or going out on long snow treks. The Men's Muck Apex Pro Muck Boots will keep your feet warm and dry while working around the ranch or walking to the top of that next ridge during a late-season hunt.
Price: $260.00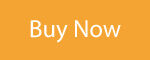 Xtratuf, the unofficial, official boot of Alaska. And for good reason. For a boot that can handle everything from the rainforest downpours in Juneau to the brutal, frozen winters in Nome, look to Xtratuf. The Altitude 15" Legacy Boot has all the features of Xtratuf's original legacy boot, with added elements for increased all-terrain needs. Like the traditional legacy, the Altitude are 100% waterproofed with triple-dipped shells, acid chemical resistant for use in commercial industries, and inlaid with an open cell foam insert to increase comfort and reduce moisture.
Additionally, the Xtratuf Legacy 15 Altitude Boot features new multi-traction lug outsoles designed to maintain SRA slip resistance and provide improved traction on loose and shifting terrain. The boot also has added support around the shin, ankle, and heel for enhanced durability. The Xtratuf Altitude will accomplish everything the original Legacy boot will, but with increased traction and support for more than just the boat deck or fish cannery floors.
Price: $180.00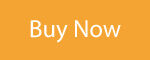 Like a few other companies on this list, Keen has become known for serving the workforce and the recreationist, while sometimes creating a single boot that can equally serve both. This is one of those boots. Keen's Revel IV Polar Boot are built atop multi-directional lugs made with KEEN.Polar Traction technology, specifically designed to increase traction in winter weather especially on icy surfaces. Under the foot is also a compression-molded EVA midsole for comfort and a stability shank for lightweight support.
Other Keen technologies incorporated into the Revel IV Polar are 200 grams of KEEN.Warm insulation rated to -25oF, KEEN.Dry waterproof and breathable membrane, and Eco Anti-Odor natural odor control. Made of a leather waterproof upper, the Keen Men's Revel IV Polar Boots can easily be brushed to clean off snow or mud from a messy trail, keeping these great looking hikers clean for your next adventure. These boots will be perfect for a day-hike in inches of snow or for a day working in a wintery weathered mess.
Price: $209.95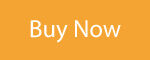 The Danner Arctic 600 Side-Zip is your answer for a backcountry winter adventure. The 7" high boot is tall enough to keep out inches of packed or new-fallen snow and is manufactured with a suede upper and 100% waterproof barrier, designed to be breathable to keep your feet dry and comfortable on an all-day outing. The Arctic 600 are also filled with 200 grams of PrimaLoft® insulation for added warmth when your feet are surrounded by snow.
Danner incorporated three different Vibram® technologies into the Arctic 600 boot. A rubberized SPE Midsole provides cushion, rebound, and comfort throughout the boot. The Nisqually Arctic Grip Outsole uses flex lines and a split heel to provide traction in wet and icy conditions. And the Arctic Grip AT compound is another outer material to aid in slippery and wet conditions. The Danner Arctic 600 Side-Zip Hiking Boot will provide great performance when out on a snowy, mid-winter hike.
Price: $239.95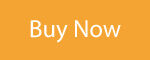 The Jameson and Jameson HTs (High Tops) have been a favorite of the Etnies line for years. Now, the HTs have become HTW as the High Top Winterized. Etnies designed this shoe to be a waterproof go-to for more than just slush and puddles in a parking lot. The Jameson HTW are constructed with a water resistant upper and a gusseted tongue, designed to keep out loose snow and puddle splashes, and the shoes are lined with a 3M™ Thinsulate™ for warmth.
The feature that makes these shoes more than just sidewalk strollers is the redesigned outsoles. These HTWs have a reverse geo-hex lug tread pattern, adding increased traction making them good shoes for walking on snow and ice. And the outsole is made from a pure gum compound with a low freezing point, keeping your tread from stiffening and losing traction in the coldest conditions. The Etnies Jameson HTW Shoes may not be a full boot or your shoe of choice for hiking the trail in January, but they are great for walking through the lodge parking lot, heading straight past the ski equipment, and going right out to the base camp bar.
Price: $123.99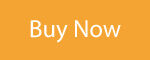 If you want a boot that will keep you warm and dry on a snow-packed hiking trail and will also look great walking downtown after fresh snow, look to Vasque for your answer for a winter hiking boot. The Talus WT NTX uses sustainable materials to create a mid-rise boot that is fitted with a waterproof membrane and weather resistant leather. A Nature-Tex® 50% recycled waterproof membrane ensures no moisture penetrates to your feet, and PU coated leather protects the boot from the outside.
For warmth, Vasque uses 200 grams of Nature-Therm recycled insulation in the boot walls, adding to the sustainability of the product as well. The Talus WT NTX outsole and midsoles are built with Vasque Nordic River with ColdHold compound to provide grip and lightweight durability. With the Talus WT NTX, Vasque offers a boot that provides winter performance, lightweight agility, and a boot built upon sustainability.
Price: $169.99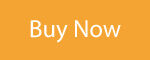 We've written about the Blundstone Chelsea boots before, but the 2242's are the souped-up winter version of Blundstone's famous boot. The 2242 features Thinsulate® insulation and a leather lining, keeping your feet warm while allowing moisture to escape and maintaining breathability. Attached to the bottom of the boot are Vibram® outsoles, providing great grip on slippery terrain and terrific shock absorption, allowing you to feel comfort instead of the awkwardness of a clunky snow boot.
The 2242 Chelsea boot wouldn't be a classic Blundstone boot without waterproof leather and the iconic Blundstone pull tabs. For this winter boot, Blundstone also added waterproof elastic to the sides, ensuring your feet stay dry to the top of the boot. Now, being a slip-on boot, the Blundstone 2242 won't be the best boot for walking in heavy snow accumulation or steep terrain, but grab the Blundstone's when you need to slip on a pair of boots to take the dog outside, if you decide to brave the weather for a cup of coffee, or when you're going out for a winter's night on the town.
Price: $279.95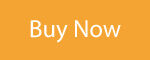 The Italian-made Riserva High NBK GTX by AKU is a tough terrain, cold weather, off-trail pair of boots. Higher than most of the other boots on this list, the Nubuck Leather upper will keep your feet dry in deeper snow and, paired with a set of gaiters, will get you through knee-deep snow when hiking to a new winter peak. And AKU's ELICA technology in the Riserva boot provides a custom fit for stability and weight distribution across the boot, promoting better hiking form.
AKU utilized a Vibram® Octopus Multi-Surface sole on the Riserva High for great traction and grip in snow, as is expected out of a Vibram sole. For added weatherproofing and protection, they also added a waterproof GORE-TEX® Performance Comfort lining, ensuring your feet stay dry while treading for hours up a snow-covered hillside. AKU made a terrific boot for hunting and off-trail winter hiking with the Riserva High NBK GTX.
Price: $349.95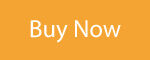 Do you plan to be out in the cold? No, I mean, like the really cold? The Refrigwear PolarForce Max Boot is designed for the person who needs to spend all day working outside during frigid times of year. These boots are fully waterproof, carry Refrigwear's DRI-BLAZE® lining, and have an outdoor comfort rating of -40oF to 10oF.
The PolarForce Max can be worn when shoveling home sidewalks or heading out back to split another bundle of firewood for the cabin, but Refrigwear designs their products for the ruggedness of the full-time laborer and craftsperson. PolarForce Max comes standard with ASTM composite safety toes and are electrical-hazard compliant, meeting workplace safety regulations. Other features include Anti-Slip Refrigwear® outsoles and VitaComfort® designed to absorb shock and reduce fatigue when walking and standing for long hours. The PolarForce Max by Refrigwear is a great choice for any man who spends long days working in the elements and want's to avoid slipping on ice at the job site.
Price: $217.99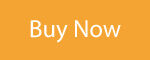 Instead of walking around with cleats or traction devises on your feet this winter, try one of the 10 winter boots above. And remember to slow down while walking or driving in the snow!