by Jim O'Leary
With moc-toe looks and fuzzy fleece lining the HH Garibaldi V3 Boot puts an emphasis on aesthetic, while still delivering essential protection if your version of "around town" still includes a lot of slush and slop this time of year. Fully seam sealed leather construction helps it spash through spring's messiest weather, while the insulated lining works with that fuzzy lining to keep you warm even if winter hasn't quite let go.
The lugs on the HH-Grip Max outsole are spaced wider so mud and slush will clear itself, helping you keep traction when you find it and meaning you track less onto the rug with you when you get home. The sneaker-style Ortholite midsole offers a comfortable cushion in every step for many steps to come.
Price: $160.00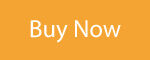 If your springtime is a bit more "second winter" than "early summer", the Danner Cloud Cap can help you stay outside until the good weather gets here. It's built on a foundation of Vibram Arctic Grip, giving you serious traction even on ice. And 400g of PrimaLoft insulation ensures you stay warm, or warm up after a long wet day touring.
They're not just built for below-freezing weather though. The upper features Danner Dry technology to keep slush from soaking through, and the suede and synthetic upper has been treated with a Durable Water Repellent (DWR) to help it avoid damage and staining from moisture, mud, or salt.
Price: $299.95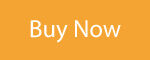 A more classic option is the hand-made Danner Ridge Boots from the companies Oregon factory, allowing the northwest brand a level of control over the construction and quality that's simply not possible in other boots. And the result is easily one of the best-made boots on the market, with a price tag to match.
And Danner isn't going to make that kind of construction commitment without backing it up with quality components, so in addition to the high-quality leather and Cordura synthetic, you also get GORE-TEX waterproofing and a special thin version of the legendary Vibram Kletterlift outsole.
This gives you support and traction on all manner of alpine surfaces, but in a thinner profile that keeps you closer to the ground for greater stability. And thanks to stitchdown construction this boot is actually recraftable, allowing you to have a new outsole attached after wearing down the old one, extending the life of the boot and your investment.
Price: $379.95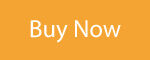 If your approach to spring is a bit less "crunchy granola" and a bit more "two-stroke braap", you probably already know the Korkers Polar Vortex 1200 Boots. They claim to be the warmest boots on the market, and with 1200g of Thinsulate built into the upper it's hard to think of anyone disputing that title with them. They're fully waterproof, and feature a Boa closure to make lacing up the massive 11" height a breeze.
But the real trick here is the unparalleled OmniTrax 3.0 system. Using a system of cleats and grooves built into the sole and spine of the boot, you can change outsoles on the fly. Without even taking the boot off. Choose between a SnowTrac outsole using a rubber compound built for durability on cheese graters and rough terrain, or for icy conditions let the carbide studs on the IceTrac outsole help you keep your feet underneath you no matter what.
Price: $239.95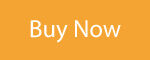 Most of the time it's hard to do better than the classic L.L. Bean "Bean Boot", the iconic Maine hunting shoe that pretty much invented the duck boot genre. With its one-piece rubber lower, and a comfortable and flexible leather upper, it's undefeated for muddy, sloppy terrain found all over the northern United States from November to April.
But the Sperry Cold Bay Duck Boot manages to offer something a little different in a way that could make it a title contender. It still uses rubber, this time a fused construction that should offer a bit more support and durability than the Bean, and the leather upper is insulated just like some versions of the Mainer. But the real difference is aesthetic; while the Bean boot is iconically utilitarian in appearance, the Cold Bay offers a sleeker more modern aesthetic that still can handle the slop but also looks a little less embarrassing when you're spending most of your time in civilization.
Price: $159.99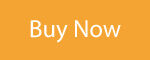 Despite the sandal-influenced detailing at the back, the Teva Grandview GTX achieves an aesthetic that won't make you look out of place at the coffee shop on your way out in the morning or at the muddy trailhead on your way back home. They feature serious trail-tech, like GORE-TEX and a Vibram MegaGrip outsole, so you can actually take these things out and hike even when the weather is less than ideal.
But the leather upper, accented with spots of breathable mesh and the above-mentioned "sandal strap", gives it a sleeker look than you'll find in more technical footwear. Not only does that help it shed mud with ease, but it looks less out of place wearing them around town so you can go straight from the trail to happy hour without looking like you did.
Price: $175.00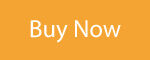 Speaking of aesthetics, let's take a look at the Deckers X lab X-Scape Wool Mid. Is it a shoe? Is it a sneaker? Is it a slipper? YES. It is all of those things, and therefore it's best use is probably not when you're peak bagging, but rather for slipping into something a little more comfortable when you get back to the car.
Your drive home will be swaddled in comfort with an ultra-plush looped wool interior, giving you warmth and moisture management, as well as a touch of odor control which could be essential in maintaining carpool comfort if your trail time was especially soggy.
Price: $200.00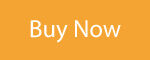 Another alternative that's a bit more ready to face the conditions directly is the Deckers X Lab KO-Z Chukka Splash. They have a suede upper that's also wool-lined, giving it similar warmth and moisture-management properties to the X-Scape up above. The difference is this desert-style boot has been treated with social media darling Never Wet, a durable water repellent that allows the seam-sealed construction to survive slop and slush right along with the best of them.
Price: $200.00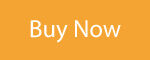 Like the old Ford these boots share some branding with, the Eddie Bauer Snowfoil are capable all-purpose options when you've got rough roads up ahead. The injection-molded TPR Shell bonds the bottom and top halves of the boot together, producing a construction that's resilient to leaks whether you're standing in snow, slush, mud or standing water. On the inside these Eddie Bauer Men's Winter Boots comes packed with insulation that provides warmth, while the stitched leather upper features a waterproof membrane that means even splashing can't get you wet with these things on.
Price: $140.00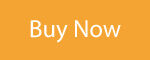 Lastly we have a surprise contender- an old pair of Vans! Seriously, find any parking lot on any mountain and there's a good chance you'll see a lot of Vans. Whether it's snowboarders switching out of their boots or hikers putting on their boondocking house slippers, with their slip-on ease and spacious and comfortable construction are the smart picks when you just want to be comfortable.
But if you're looking for comfort AND protection check out the Vans Sk8-Hi MTE. Those last three letters designate these are part of Vans' more rugged line, with body-mapped (well, foot-mapped) PrimaLoft insulation keeping your toes warm without roasting your whole foot. The classic waffle pattern outsole has been inverted, providing improved traction on snowy terrain, and the HydroGuard Wrap construction wraps the vulcanization strip higher up the shoe to help keep slush and slop from soaking through.
Price: $109.99