Lowa isn't a huge name in the states, but in it's European homeland you can't find an Alp that isn't being climbed in a pair of their boots. Like the name suggests these are related to their Renegade line of hikers, and they have the same Bi-Injected polyurethane midsole giving you a moderately stiff level of support. So they feel comfortable, which really is all any of us want out of a pair of boots.
The difference comes in when we get to the upper. While the regular Lowa Renegade is available in low- and mid-height designs, the Low Renegade Evo ICE GTX is a high-rise design, allowing it to seal out snow and slush even on the deepest days. A GORE-TEX Partelana liner covers protection from the elements, obviously handling moisture and wind with ease but with an unexpected bonus of a polyester/wool blend layer that makes these boots great for keeping your feet warm for cold days but not so hot that it limits their usability.
Price: $299.95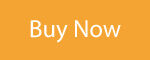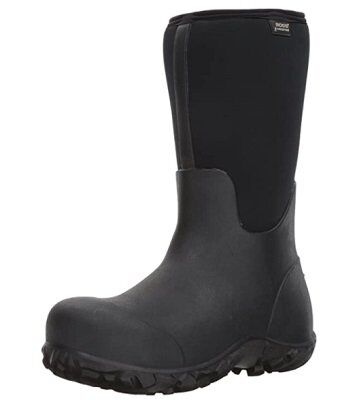 It's the small things that make the difference when it comes to the Bogs Workman Soft Toe boots. The pull-on design makes it easier to get out the door when the weather is ugly, and the Seamless construction of the lower portion of the boot makes sure all that ugly stays outside. But plain old rubber boots do that too, so these boots get a little different above the ankle.
That's where the rubber transitions to Neo-Tech, Bogs' proprietary construction method that's not only stretchy but it's also breathable and warm. And that comfort completely surrounds your feet, keeping your toes warmer than your old barn boots, while Rebound cushioning in the insole will have your feet dry while feeling great even if you're just heading out to shovel the sidewalk for what is hopefully the last time.
Price: $199.99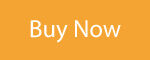 If your springs are more like second winters, the Vasque Snowburban II Ultradry boot could be exactly what you're looking for. Like the Lowas, they're a high-top design for maximum coverage. But the difference comes inside the boot. First off is the insulation: with 400g of Thinsulate Ultra in these things if your feet are cold it isn't because of the boots. These cold weather boots feature UltraDry waterproofing doesn't have the name recognition of GORE-TEX or even eVent, but since these boots are designed for wear well below freezing that shouldn't scare you off.
Also on the inside is something a little tougher to define. Call it heritage, tradition, or simply a tradition of making really good boots. Vasque's parent company, Red Wing, has been synonymous with comfortable, long-lasting footwear for literally a century. These Snowburbans aren't made in the USA like Red Wing's best models are, and rumor has it that as a result they may not have the same family-heirloom quality. But you still get a fit and a feel that's shockingly good, and miles better than anything else you'll find at this price.
Price: $159.99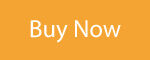 The Merrell Thermo Glacier Mid Waterproof boots are the first option on our list that gives you a more tone-down look. Which isn't to say that you'll want to wear these to your cousin's wedding, but they're more comfortable than the first three options for running errands, or even heading into work if you've got a more casual work environment. And they're insulated in a way that supports that usage, with Primaloft Aerogel insulation on top of your toes to ensure you're never too cold, while COnductor fleece lines the rest of the boot for cozy comfort even if you're going to be inside most of the day.
But the real trick here is underneath. Using a Vibram ArcticGrip outsole, these boots have thermochromatic lugs that change color when the temperature drops. But unlike the similar technology on certain beer cans, this is more than just marketing. The chemical composition of the lugs is such that when the temperature drops they actually get stickier, helping you keep your feet even on slippery, wet ice. Think about that next time you're in the middle of a freeze/thaw cycle and yesterday's melt is frozen across your sidewalk, driveway, or path. One of the better winter boots for men on the go.
Price: $179.99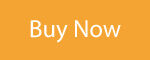 Get a sneaker company to make a boot and you'll wind up with something like the adidas Terrex Free Hiker COLD.RDY boots. When the upper is covered by pants all anyone will see is the signature Boost midsole and Primeknit construction, making these a great option for low-key protection with a casual look. Not that the protection itself is low-key mind you. These things have GORE-TEX Duratherm, along with COLD.RDY construction that puts multiple layers of waterproof warmth between you and the outside.
With the rugged Continental outsole and a mid-height zip-close top, they're kind of fall in between "boot" and "sneaker", in a good way. Just like a good pair of trail runners has replaced hiking boots for most dedicated through-hikers, these zip-up winter sneaks could make you rethink winter footwear. They're still warm, they're still protective, and they're still waterproof. They're just also lighter, more comfortable, and they don't look like you've just stepped out of an episode of "Fargo".
Price: $295.99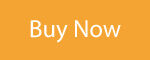 The "duck boot" had a moment where it was fashionable a few years back, when people as far south as Atlanta were rocking stuff like the Sperry Saltwater Duck Boots not for the function but for the look. And these boots deliver the style with the utilitarian yet upscale look and feel you'd expect from the boat shoe maestros at Sperry. But whether you think that style is immortal or this look's time has passed, there's no disputing that for points north the function remains. The lower part of the boot is all rubber, giving you uncompromised protection from slush, mud, rain, or whatever grossness you have to walk through. And the leather upper provides a more flexible fit with superior breathability than you'd get from a full-rubber boot.
However it's impossible to talk about these boots without mentioning the one that innovated the design over a hundred years ago. The Bean Boot from L.L. Bean remains the gold standard in this category, just as it has ever since the original Leon Leonwood Bean invented the style. And putting the Beans ahead of the Sperrys is the fact that they use a single injection molded piece for the rubber section of the boot. Meaning no seams, no leaks, and a more flexible fit that makes them more durable and some of the most comfortable options on the market. Also giving Bean the edge here is the fact that they're available in multiple heights, and with options like Thinsulate insulation or a shearling lining, as well as Chelsea and low-cut "gumshoe" styles. One of the best snow boots for men with a timeless style.
Price: $160.00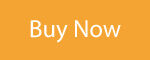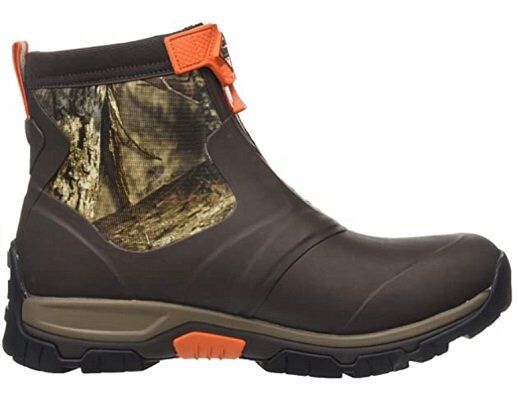 If somehow the name isn't enough to convince you this company knows a thing or two about facing difficult weather, you should know that Muck is well known in hunting and farming circles. And their sister company XtraTuf is favored by fishermen up and down both coasts. They make hearty, work-ready footwear built to help you stay out longer even when you'd rather be inside.
But the Muck Apex Mid Zip boots are a bit different in their intended purpose. They're a new direction for Muckk, with an EVA midsole just like you'll find on active footwear from running shoes to more classic "hiking"boots. And the lugged outsole is built for traction on all manner of natural surfaces, making them perfect for scrambling up rocky trails or traversing snowed-in sidewalks. And you get all of that while still enjoying the 100% waterproof protection in a great pair of rain boots that also work in the sub-freezing temperature that Muck is known for.
Price: $129.95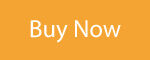 Dominating the look of the ECCO Exohike Men's Mid GTX boots is the prominent PROSOMA heel cup. Laying on top of the water-resistant leather construction, this T.PU Structure gives the boot a secure and supportive fit ideal for rough terrain where your ankles are going to be asked to do a bit more work.
But that support comes at a cost. If your heel isn't particularly narrow, these boots might not be for you, with some amazon reviewers complaining of blisters around their achilles from these super-supportive boots.
Price: $200.00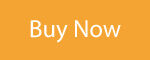 They're known for their #500 pull-on boots, But the Blundstone Thermal Lace Up Boots offer a lot of the same benefits with a few extra creature comforts for winter weather. The most obvious of with is the shearling lining you'll recognize from those other Australian boots, but the lacing also allows these boots to seal in warmth better than the Chelsea-style #500s. On top of that there's Thinsulate underneath the shearling, so if you're cold in these it's not the boot's fault.
Underfoot the SPS Max Comfort System works with a cushioned midsole and TPU outsole to make this boot supremely comfortable for long days on your feet, and the latex-sealed seams keep wet conditions out. But it's worth noting that while these boots are made from a waterproofed leather, that does not mean these boots themselves are waterproof. They'll shrug off slush and light rain with no problem, but for truly sloppy conditions all that waterproofed leather is going to do is resist staining. It will not keep you dry the way fully waterproof options would.
Price: $259.95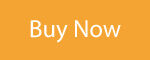 Snowboarders will instantly recognize the clicky sound and secure feel of the Boa Fit System built into the Wolverine Shift Plus Polar Range BOA boot, but for those who aren't familiar this could be a major revelation. Instead of textile-based lacing, this boot uses a braided steel cable with a proprietary tightening system that lets you dial in the perfect fit with a simple spin of the built-in BOA reel. It's just one step behind the Marty McFly technology from our childhoods, and it's the best compromise between fit and simplicity available for footwear.
But that's not all these boots do. They also have a Vibram Arctic Grip Outsole, giving you enhanced traction on wet ice, and 600g of Primaloft Aerogel Insulation that provides greater warmth even when compressed so you won't have cold seeping up through your soles like you can in other boots. The nylon shank and DuraSpring PU midsole are borrowed from Wolverine's standard line of legendary work boots, meaning you can count on them for hard-wearing support and comfort for a long time to come.
Price: $230.00