With the perfect height of 12 inches, the Muck Boot Chore Mid Boots have become my go-to boot for running errands, especially when the weather is nasty. The peace of mind that comes from wearing boots that are 100% waterproof is incredible, no longer will you feel bad about walking directly through puddles as they are no match for the Much Chore. One of the other neat things about this boot is pants can be worn either under or over boots making it a nice option for walking around town for dinner or to social events without looking like a fisherman. The Muck Men's Chore boots perform well in rain, snow, and mud, what more could you want out of a pair of boots? These a great pair of men's work boots for winter and year-round use.
Price: $140.00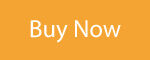 Intended for landscapers, the Bigs Turf Stomper Steel Toe Boots will protect your feet from the wide variety of chemicals that are used in the business. The chemical-resistant upper is supplemented with a 100% waterproof outer, keeping your feet totally isolated from nasty weather in this mountain winter boot, plus it offers 25mm midfoot shank for puncture and impact protection. The lack of a toe cap might drop this down on some boot shoppers' lists, but it's still quite protective.
Bogs use some very cool technology to keep you comfortable; the entire boot is vegan-friendly, and Bogs' Neo-Tech liner keeps your foot insulated and dry with wicking technology—if you're sweating, a waterproof outer isn't going to help you, but Neo-Tech will. Earth-friendly DuraFresh will keep your boots from stinking up the house, too. And to top, it off, Bogs contributes 2% of its profits to outdoor education to help kids get out into nature.
Price: $145.00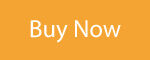 Even if you have the grippiest sole on your boot, ice is going to cause problems. Unless you have 16 steel studs protruding from the bottom of your boot biting into the ice like chained tires, that is. Icebug makes the best shoes for snow and ice hands down, nothing else can compare. The Icebug Vidar PRO BUGrip Boots combine ice-gripping studs with an aluminum toe cap and a composite Alu-sheet in the midsole to keep your feet totally protected from the elements, whether they're trying to smash your toes or freeze your feet from the ground up.
Waterproof and lined with Thinsulate, this boot will keep your feet warm and dry while you're running around on the ice and reflects heat back to your foot to keep the chill away. The steel studs mean they're winter-only, but if the snow and ice are hitting the sidewalks, they can't be beaten. I would consider this the best winter walking shoe/boot on this list.
Price: $179.95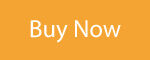 The boot you will find yourself wearing the most this winter, into spring and possibly even cold summer mornings especially muddy ones is the Muck Boots Arctic Excursion Mid Boot. What's great about this boot is it's a little bit shorter than the big ole' traditional Muck Boots. These boots can easily be worn under or over your jeans offering a nice classic style without looking like a lumberjack.
Puddles are no match for these perfect mountain winter boots, as these boots are 100% waterproof making them a great pair of men's rain snow boots. Toss in a temperature comfort rating of -40° to 40°F and you won't ever want to take these super comfortable boots off, even indoors. A classic mountain boot, at some point, if you live in the mountains you will own a pair of these.
Price: $150.00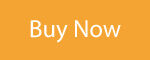 For when you really need to get in and out of the Muck, there is really no other boot that compares to the Muck Boot Arctic Excursion Tall. With a name like the Arctic Sport clearly, these boots can be used in cold temperatures, in fact, you can comfortably wear them in temperatures all the way down to -40F. For when you need a tall pair of boots, the Muck Boot Arctic Sport Tall is a must-have. These are the best winter Muck Boots designed for working in the muck as they are 17″ tall good for keeping snow, dirt, and mud where it belongs, outside the boot.
Price: $175.00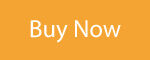 There's only way to really test ranch boots and that's to go out and play in the mud. The Rancher Steel Toe Boot is designed with a great swing weight which helped keep the boots attached to your feet even in the muckiest of conditions. After three hours of bird hunting, I came back to the truck and my feet were warm and dry– now that's a first thanks to these Bog Boots.
Bogs Boots are listed as 100% waterproof so we thought why not try these fishing up in the Pacific Northwest and couldn't have asked for a better boot for the trip. Featuring a nonslip and nonmarking outsole and flexible inner bootie the Rancher boots work amazing on the water. The best part about the Bogs Rancher Boots and all the Bogs products is they can be used year-round in any conditions you can find snow, mud rain whatever it is these boots will push through with ease. According to the companies website "we have our home in the Pacific Northwest where a few degrees can be the difference between a snowstorm, a week of rain or a weekend of sunshine."
Price: $130.00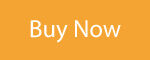 Related Articles: