by Jim O'Leary
Some jackets are too long; others too short; the Rab Khroma GTX is just right. Going from the perfect length, the Khroma also comes in a little boxier than past Rab styles but in a "I feel protected" way. The 70D GORE-TEX pro hybrid delivers the top balance of comfort and toughness, a top level no matter what jacket you want.
Seemingly every pocket has their Aquaguard zips, and the adjustable cuffs and hem ensure you can dial in the fit. Plus the powder skirt keeps your body dry and protected. Rab's Khroma GTX is great for touring and resort riding the same, a beautiful little bit of Rab's skill in making some of the best outerwear out there. The pockets give it a unique style, while the various materials used in its construction ensure it will handle whatever rock or ice is thrown your way. The Rab Khroma GTX is near unbeatable in name, style and mountain performance.
Waterproof Fabric Membrane: GORE-TEX
Price: $600.00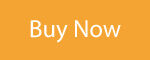 We've covered other great membranes but Black Diamond's Recon Stretch Shell delivers their proprietary BD Dry 3 layer with 20,000 mm of waterproofing to dominate whatever winter throws at you. The Recon Stretch Shell may have kinda long arms but if like me you have monkey hangers from your shoulders, this is the jacket for you.
Somehow, Black Diamond has made about the most stretchy waterproof material ever. Yeah, they incorporated 4-way stretch into the Recon Stretch's BD Dry outer for a literal best of both worlds. What are the worlds, though? It's light enough with nice big pit zips for hot winter tours and enough protection to keep out the nastiest storms; on the other hand, they're about the stretchiest waterproof jacket there is, perfect for sucking corks in the park or swinging around your partner at the apres dance party.
Waterproof Fabric Membrane: BD Dry
Price: $400.00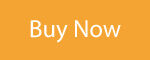 Don't let the lower price fool you, Outdoor Research's Skytour Ascent shell can go blow for blow with even the priciest jackets on this list. OR's proprietary Ascent 3-layer membrane can handle anything short of a frozen hurricane blends in 40, 50 and 65D nylon layers, kicking up waterproof but making it especially breathable.
The Skytour Ascent might be one of the best fits on this list. A perfect, pretty accurate sizing, that means this jacket looks as good on the hill as on the town. The inner material is pretty interesting, 50D polyester that's somewhere above hard shell inner and insulation. But what we really love is that OR drops all of this in a jacket that could be bought as a daily driver that you wear into the ground on top of a pricier, heavier more waterproof "Special occasion" core wrapper.
Price: $349.99
Waterproof Fabric Membrane: AscentShell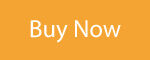 Last but not least, Black Diamond's Mission Shell has become our go-to for resort riding and dips into the backcountry. The 3-layer GORE-TEX waterproofness is pretty bomber though you kind of pay for it with a weight approaching 2 pounds. Which is just the first reason we love it when lapping cold lifts mixed with short strike missions.
The second reason? This shell works so well with thicker layers. Because it has a more spacious design, you can really pile it up under, keeping you warm on that windy lift or that frozen coastal snowstorm. Because let's be honest, you love those fresh frigid bluebird pow days before the resort gets all tracked out. And for that reason, you'll like the Black Diamond Mission shell jacket.
Price: $650.00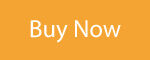 Arc'teryx has a long history of making the most bomber and lightweight outerwear and its Rush Stretch jacket is no exception. Made for touring and resort riding with layers, you'd be hard-pressed to find a better, longer-lasting jacket. Plus thanks to how Arc'teryx styles their jackets, this has an athletic fit that fits like a glove but still flexes with you.
The GORE-TEX outer with Most Rugged Technology ensures the Rush Stretch keeps up Arc'teryx's reputation for durability. The Stormhood fits around your helmet, letting you cinch it down for protection while the WaterTight pit zips make sure it keeps the wind and wet out.
Waterproof Fabric Membrane: GORE-TEX
Price: $749.00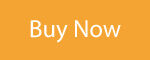 If you're looking for that perfect jacket for tours through the backcountry deep, look no further than the Patagonia Untracked Jacket. There are few jackets on this list that beat the Untracked for lightness, especially when you weigh that against thew waterproofness and apace-age technology. Plus, there's the elephant in the room — Patagonia clothes are cool to wear in public, whether in a ski town or NYC. They just are and if you spent a decent chunk of your hard-earned money on a jacket, this is a perfect one to wear all the time.
But if you're starting that dawn patrol tour, you'll love the flannel backer. Asa you get up the ridge and the wind starts ripping, the 3-layer GORE-TEX is an all-time wind blocker. Plus it's recycled. Because, Patagonia has long led the charge of environmental stewardship. Despite the light weight, though, this jacket has pockets for days and a powder skirt which, combined with the tech, make the Patagonia Untracked that dream backcountry chest hugger.
Waterproof Fabric Membrane: GORE-TEX
Price: $649.00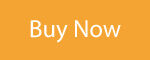 When The North Face unveiled its FUTURELIGHT membrane the outerwear game shifted, and The North Face's Freethinker jacket is a next-level super light touring jacket. The articulation in this jacket makes you feel like you're wearing almost nothing at all but really, the tech is what drives it home.
FUTURELIGHT has gotta be about one of the most breathable waterproof materials out there. We're talking 50D recycled face fabric in a killer 3-layer membrane. There are 4 big pockets and a wrist pass pocket, and a powder skirt that's located a bit unusually up the back. That said, if you're a bit big around the chest this is definitely the jacket for you; if you like some space in your jacket, we're talking the same. For a spacious, light, waterproof and super breathable jacket, The North Face's FUTURELIGHT is nearly unbeatable.
Waterproof Fabric Membrane: FUTURELIGHT
Price: $549.95.00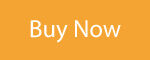 So you got your Untracked for the backcountry; now it's time to get Patagonia's Stormstride jacket for resort hot laps on cold days. The H2No Performance Standard outer is Patagonia's magical solution for super-flexible storm protection, especially combined with the stretch nylon. Yeah, Patagonia knows how to make magic.
The Stormstride is somewhat more bare bones than the Untracked, making it perfect for layering or even quick sidecountry trips. Especially since it's just barely over a pound. For Patagonia's most versatile shell, with a perfect athletic fit thanks to the stretchy materials and the cut, one equally adept in and out of bounds, the Patagonia Stormside is your shell of choice.
Waterproof Fabric Membrane: H2No
Price: $499.00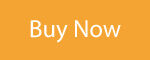 If you've got a big mission and want some armor, The North Face's A-CAD FUTURELIGHT delivers. Especially if it's been dumping for days and the snow occasionally is a bit wetter than normal. Where we really love this is at the resort for that amazing marriage of storm protection and insulation.
The A-CAD delivers the 3-layer FUTURELIGHT membrane to keep you high and dry. The mechanical stretch obviously allows you to throw all the spins and grabs in the park your heart desires. But there's also some inner. This is not as thick as a puffy, but it's certainly a bit thicker than a shell. The Big Tall style ensures that even us meatheads out there will be covered. Yet for backcountry skin laps, the A-CAD FUTURELIGHT has huge cargo pockets to hold your skins for those quick transitions from riding to skinning and back. The A-CAD is what you need if you're looking for a daily driver that can also deliver on touring missions.
Waterproof Fabric Membrane: FUTURELIGHT
Price: $599.00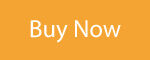 Adidas has been making moves into the outdoors over the past few years and the Techrock GORE-TEX is its newest splash onto the scene. But what a splash it is. Even without the weatherproof tech this jacket would still be killer because of one thing: it was designed by Adidas. The brand has been defining athleisure style since before Run-DMC rapped about the steeze of the brand. So naturally the Adidas TechRock nails it on the fit and the style.
What we love about it, though, is how freakishly light it is. As in, this jacket weighs less than a pound despite the fact that it's packing a GORE-TEX punch, making it that perfect jacket to just stick into the bottom of your pack. Obviously this won't be the resort go-to. But for going fast and light in the winter or keeping in your pack in case of an unseen squall, nothing beats the Adidas Techrock GORE-TEX.
Waterproof Fabric Membrane: GORE-TEX
Price: $550.00