by Jim O'Leary
No compromises necessary with this flagship offering from L1. 20k/20k waterproof/breathable ratings provide all the protection anyone could need, and since it's made from three-way stretch Cordura it provides that protection without compromising on comfort or durability. Completing the package are the wrist gaiters and snow skirt, as well as pockets designed to keep your stuff inside and the snow outside.
Fit: Loose
Best Snowboard Jacket for Resort Shredding
Price: $429.00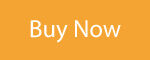 At first glance this looks like a lot of the other options on our list. It's a shell, build specifically for winter sports at the resort and in the backcountry, and it features the usual collection of pockets, zippers, and skirts to keep the outside out. The difference is, unlike most other flagship jackets, this option from Flylow uses eVent rather than GORE-TEX. Don't get us wrong, GORE-TEX is great. But there is some truth to the marketing that eVent is just as waterproof but even more breathable.
Fit: Roomy
Best for Resort, Touring
Price: $550.00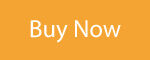 Somehow combining a lack of compromise with a tremendous range of versatility, the Arc'teryx Beta AR is a jacket that's ideal for snowboarding or skiing, but works perfectly well hiking, mountaineering, or even just staying dry around town. That does mean you miss out on some snow-specific features like a powder skirt or multiple interior pockets. But in exchange you get an extremely light and extremely versatile jacket that will keep you comfortable in the mountains all year long. Year after year the Beta AR is ranked as one of the best snowboard jackets, and skiers love it too.
Fit: Athletic
Best for Touring
Price: $599.00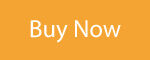 Much like the Arc'teryx, this jacket from casual brand KÜHL is designed for all-year versatility more than it's about on-snow performance. However while the Beta AR makes use of GORE-TEX Pro for uncompromised waterproof/breathable protection, the Deflektr is a Hybrid Shell construction, using multiple versions of KÜHL's own TriFlect shell material. Under the arms and on the back it's a lighter, more breathable weave, giving you greater comfort during high-effort activities like touring or hiking. But it uses a more durable, protective version of TriFlect on the front of the jacket and at the shoulders, increasing wear resistance and protecting you and your jacket when it's time to go back downhill again.
Fit: Runs Small
Best for Touring, Spring / Rain Shell
Price: $350.00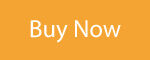 This is the one you want when the weather is getting particularly arctic on your local hill. Fully windproof and waterproof, it'll make riding the chairlift feel like a gondola. In fact, thanks to the heavy-duty PrimaLoft Black Insulation, this jacket could be a great way to get away from the crowds when everyone's too cold to ride the old, slow, fixed-grip lifts. If it's not quite as frigid as that, just open up the pit zips and let HH's unique H2Flow technology cool you down quickly and comfortably.
Fit: Roomy
Best for Resort
Price: $450.00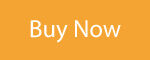 At the other end of the price spectrum is this offering from the masters of over-built gear. Mountain Hardware packed this jacket with top-shelf tech, from the GORE-TEX Pro providing the best waterproof/breathable protection on the mountain, to a three-way adjustable hood that ensures you keep that GORE-TEX between you and the elements. There's tech on the inside too, like a "skin pin" system that helps you hang climbing skins inside the jacket, keeping them warm and ready for when you transition back uphill.
Fit: Roomy
Best for Gnarly Weather, Cat, Heli, Tour, Resort
Price: $724.95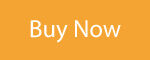 There's a lot that's unique about this jacket, from the fact that it's made in France just minutes from Rossi headquarters, to collar perforations that vent moisture when you have the jacket zipped fully up. But the biggest headline is the truly groundbreaking 45k/45k waterproof/breathable rating. That's not a typo, it's 45,000. That means this jacket can handle absolutely soaking conditions you'll probably never ride in, but more importantly it breathes better than almost anything else on the market.
Fit: Baggy
Best for Cat, Heli, Resort
Price: $700.00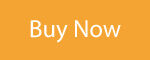 There's already a few jackets with GORE-TEX on this list, but this one goes a bit further by giving you GORE-TEX that stretches. That means you still get the protection and breathability of GORE-TEX, keeping you comfortable when the weather is decidedly uncomfortable. But you also get a jacket with a more tailored fit, allowing for greater flexibility on the mountain and a more refined aesthetic when you stop for some après on the way home from the hill.
Fit: Athletic
Best for Touring, Resort
Price: $599.00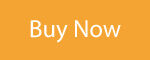 This budget-friendly insulated option represents one of the first forays into snowsports outerwear for the massive retailer. The style is simplistic, but that's not always a bad thing. And it allows them to commit resources to a design with features you'll actually want on the snow like a helmet-compatible hood, pit zips, and an fleet of pockets designed to help you keep organized on the hill. They also used bluesign®-approved fabrics in the construction of the jacket, making you feel better about the environmental impact of your new jacket.
Fit: True
Best for Chairlift Laps
Price: $190.00