Don't snooze on this snowboard jacket from Burton as it's almost already sold out for the season. The Burton AK GORE-TEX Freebird Jacket is a must-have for people that are spending long days in the backcountry and here is why. It's some of the best snowboard outerwear on the market year after year.
The Burton Freebird Jacket is the lightest most packable jacket in Burton's entire line of snowboard outerwear. It's the sort of jacket you can toss (not stuff) inside your backpack without taking up much space. Best of all the jacket works wonder at repelling water as it's using GORE-TEX, and the C-Knit stretch kind offering a nice free-flowing feel while wearing the jacket. Combined with a lifetime warranty, and what are you waiting for.
Price: $440.00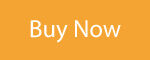 I try not to play favorites, but if I was that sort of person the jacket that comes with me anytime I go to the ski resort is always the Patagonia Powder Bowl Jacket. The Powder Bowl Jacket is something that once you try on, or even hold the material on your hand you will be instantly sold.
First off this jacket is made 100% recycled polyester GORE-TEX, kudos to Patagonia for their green efforts as usual. If you haven't tried on a recycled jacket, you've been missing out. Patagonia's Powder Bowl Jacket uses a 2-Layer GORE-TEX construction meaning the GORE-TEX membrane is bonded to the outer fabric, while the inside of the jacket is mesh lined which works to wick moisture away from your body. This sort of Gore technology would do best in colder drier climates. Toss in a powder skirt and this jacket as the name implies is ready for deep snow. One of the best GORE-TEX Snowboard Jackets we have ever tested.
Price: $399.00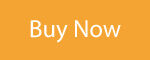 With 600 Power Down Fill and Thermagraph body mapping, it's almost impossible to get cold while wearing this jacket. Every day when I take my dog for a walk, run errands around town or find myself at the resort on chilly mornings, the 686 GLCR Ether Thermagraph is my go-to piece. The Medium fits true to size and the Black colorway looks tough as well. This is surely a jacket that just about everyone that snowboarder will love too! This 686 Jacket is one of the best snowboard jackets under $300.
Price: $300.00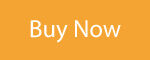 The only jacket to make the list of best snowboard jackets and best ski jackets of the year that does not feature GORE-TEX goes to Helly Hansen for their Alpha 3.0 Shell Jacket. Instead, Helly Hansen uses their own Helly Tech Professional three-layer fabric Helly Hansen has been keeping sailors dry for over 100 years, so snow is super easy for them to figure out.
Since this jacket is 3-Layer with a little extra material it seems to work best for quick ski tours or for long days at the ski resort. Helly Hansen added Primaloft insulation against the body, sleeves, and hood of the Helly Hansen Alpha Jacket. You can literally hide out from the elements while wearing this jacket and it comes with a powder skirt for deep snow days. Consider sizing up especially if wearing layers with the Alpha 3.0 Shell.
Price: $475.00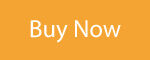 The Strafe Men's Pyramid Jacket is one of the coolest freeride jackets on the market, guaranteed to keep you warm and dry thanks to 3L waterproof and air-permeable Polartec NeoShell 4-way stretch which is absolutely bomber. More pockets and wind guards and features than you can shake a Gentemstick at, including 2 deep chest pockets that work for storing climbing skins, an avalanche notebook, food and a whole lot more and for the resort skiers the Pyramid Jacket features a ski pass pocket as well.
This is a hardshell meets softshell jacket with the option to remove the powder skirt which looks really clean when rocking around town once the lifts close. Out of all the great features on the Pyramid Jacket, the one which stands out the most is the Thumbhole Cuffs from Polartec, these things are cozy and really block the elements when taking your snowboard gloves on and off, and are especially nice if you tend to dig your gloves into the snow. The Pyramid is quickly becoming one of the most popular men's snowboard jackets out there, keep Strafe on your radar.
Price: $599.99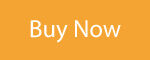 When it comes to moving light and fast, like really fast the Black Diamond Helio Alpine Shell is a must-have. This jacket was designed for ski mountaineers however anyone that is active outdoors in the wintertime is going to love this piece of gear from Black Diamond and here's why.
Normally when we think of GORE-TEX it's a little on the clunky, crinkly side of things. Black Diamond opted to use the GORE-TEX C-Knit Active fabric which offers a lightweight feel without any hindrance in terms of mobility. If your the sort of person that likes to go for runs in the winter has a set of AT boots or just an all-around active person be sure to pick up this shell from Black Diamond.
Price: $399.00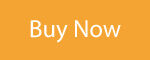 Related Articles: