We picked out 10 of the best mountain bike gloves that excelled while testing XC/Trail riding trails in and around Wyoming and Idaho. Padded, thin, fingerless, gel, smartphone-compatible – mtb gloves come in a million shapes and sizes. Our picks for the best mountain bikes gloves of the year are below.
Best MTB Gloves
While there's nothing that specifically says "cross country" about the Dakine Covert Full Finger Gloves, it definitely feels like a speedster's option. The minimal construction keeps it as light and breathable as possible; even the cuff is elastic so you don't have to mess with a bulkier hook-and-loop closure.
The synthetic suede palm wraps over the tip of each finger for added durability, which is a nice touch for a product that many riders consider quickly consumable. Silicone grippers on the forefingers and thumbs, as well as smartphone compatibility, make this a glove that will work for the modern rider, and a lot of mesh keeps your paws cool. Easily one of the best mtb gloves on the market for cross county riders and even for walking around in mild temps.
Price: $24.95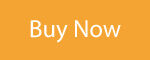 If Giro's Xen glove looks familiar, it's probably because it's the prototypical mountain bike glove. Some venting on the top and palm, knuckle protection and reinforced seams all around. Like many gloves, it includes a microfiber wipe cloth on the thumb. Synthetic leather on the palm. Touchscreen compatibility on the fingers, just about everything you will ever want or need in a pair of gloves.
The slightly heavier construction puts this more on the trail side than the cross country side, but all riders will appreciate Giro's focus on durability. Reinforced seams, wraparound padding, and solid construction mean this glove will keep riding longer than some of its lightweight competitors.
Price: $35.00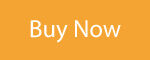 Trail riders often want a more substantial pair of gloves than you'll find on XC riders — and the Fox Dirtpaw Race Gloves are a great compromise. With some added protection, you'll be able to put up with more abuse. But reasonably padded knuckles don't make this as heavy as a true downhill glove.
This Fox MTB Glove features synthetic leather layer on the palm, smartphone touch screen compatibility, and silicone grippers for lever control. These Fox Mountain Gloves also has a padded palm, something that you don't always find on mountain bike gloves. Everything combined makes this Fox Racing glove one of the best rated mountain gloves overall from our test.
Price: $24.95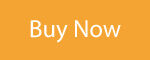 The Giro DVD Mountain Gloves are all about "down 'n' dirty" riding. Despite what sounds like an enduro name, this is a solid lightweight cycling glove. 2mm of crash padding adds a bit of protection without making the glove too hot or unwieldy. Reinforced fingertips will keep them rocking after several falls, too.
But at their heart, the DND gloves are about value. A synthetic suede palm will last longer than a more traditional fabric one. The reinforced fingertips won't fray quite as fast as other options. Four-way stretch keeps you comfortable as the glove fits close to skin. It's a middle-of-the-road, good-for-everyone kind of glove.
Price: $24.95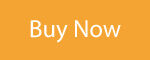 While the POC Resistance PRO is technically a downhill glove, many trail riders will appreciate its lack of bulk; it doesn't have the huge molded plastic guards of the Fox Bomber, but still includes multiple types of padding to protect your hands when you go over the bars or clip a tree around a corner.
Although there's a decent amount of ventilation on these gloves, they're likely to run pretty warm. That's a small price to pay for added protection. The Velcro closure at the wrist is the preferred choice of many riders with smaller wrists that don't get enough grip from elastic. And, of course, you get a terrycloth wipe, silicone lever grippers, and touchscreen compatibility.
Price: $69.95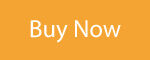 If protection is high on your list, be sure to check out the Fox Bomber Gloves. With molded plastic knuckle guards, two independent finger guards, goatskin leather on the back of the hand, and a double layer of Clarino synthetic on the palm, you'll be about as armored as you can get.
Strategic perforation means you won't overheat with all this protection (though it's definitely going to be hotter than your typical minimalist cross country glove). The full finger Silicone grips make sure you always keep great control on your levers, and the Clarino is conductive for when you need to use your phone.
Price: $54.95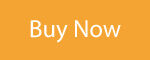 Handup is interesting in that they have a hell of a lot more colors than they do models. In fact, there are only four models: the Summer Lite; the standard, unnamed version (called simply "Gloves" on their site), the Cold Weather, and the ColdER Weather. Every version comes with something hilarious or stokeworthy written across the palms. And there are about a million colorways.
The Summer Lite is a great choice for XC and trail riders who want maximum breathability. These gloves pack a lot of ventilation, from the Clarino synthetic leather palm to the Air Lite on the back of the hand. This particular version rocks a Southwest-inspired pattern and "STOKED" across the palms.
Price: $29.00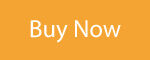 Hestra is known for their cold-weather gear, and their foray into mountain bike gloves is a cold-weather staple. Unlike their ski and snowboard gloves, the Hestra Windstopper is meant to be tight-fitting for better control on your handlebar. The shorter wrist gives you mobility to use as winter gloves and the elastic closure keeps things simple.
The big thing here is the GORE-TEX liner making Hestra a great pick for a pair of winter mtb gloves. It makes these gloves waterproof, windproof, and generally all-around winterproof. But GORE-TEX signature breathability is still on display. If you're riding in cold, wet weather, you absolutely cannot beat a pair of the Hestra Windstopper Tracker 5's. These were the best mountain bike gloves for cold weather we tested in the fall months.
Price: $69.95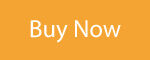 Although TLD is better known for downhill and enduro gear, their XC gloves are a nod to the gram-counting, uphill-crushing rider. The Troy Lee Designs XC is essentially a spandex glove — there's no padding, minimal protection, and even pretty low-key graphics.
Added reinforcing over the seams gives it a measure of durability, but this is one of the most minimal mtb gloves you can get. If you don't want extra weight — just a tiny bit of protection and some wicking — make these Troy Less Designs one of the best mountain bike gloves on this roundup. A solid choice overall.
Price: $30.00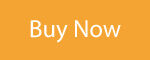 The "Gel" in the title of this glove refers to its palm padding — it's one of the few gloves that include it (the Dirtpaw, below, also features a padded palm). Many mountain bikers avoid palm padding, but Dakine has built this glove specifically for dirt riders. It still gives you great feel and control. It just takes some of the edge off.
Beyond that, you get everything you expect from Dakine. Fantastic build quality, silicone lever grippers, touchscreen compatibility, and great moisture-wicking on the top of the hand round out what is sure to become one of your favorite options. The Dakine Syncline was the best mtb gel glove we tested this season.
Price: $24.95