Cold fingers can turn any phenomenal ride into a miserable one. Spring, fall, and warmer winter days require you to be ready for chilly temps, but also don't require your deep-winter gauntlets. The Pearl Izumi Cyclone is the perfect answer. Pearl Izumi thought of absolutely everything: they're warm, but not too warm. They protect your hands from wind and water. They work with touchscreens. Gel padding keeps your hands from going numb. There are reflective points to make you safer when you're riding in the dark. Unless you're in a deep freeze, the Cyclone has everything you need in a glove.
Price: $40.00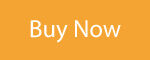 For the committed downhill mtb rider, Hestra, yes the company that makes ski gloves have entered the mountain bike world with a couple of solid gloves for mountain biking. The Hestra Ergo Grip Glove comes with a padded palm, reinforced fingernail tips that are touchscreen compatible and breathable mesh material on the backside of the glove that helps to wick moisture away from your hands. Making this one of the best padded ventilated mountain biking gloves of the year. This is also one of the best fitting mountain gloves too boot. Hands down one of our favorite and best mtb gloves, from a ski brand, go figure.
Price: $50.00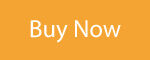 The Reflex Gel Glove from Fox Racing offered the most padding out of the gloves we tested thanks in part to the four strategically placed gel inserts located on the palm of the glove. While silicone fingertips on the index and middle fingers offered a tacky feel that gave our testers added confidence on the down. When the trails were demanding Fox Mountain Gloves is what our testers preferred to wear. If you're looking for a good mountain bike glove, Fox has you dialed. These are what we think are the best winter mountain bike gloves too. I even use them for hunting.
Price: $32.95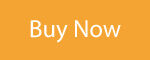 Next up in this roundup is the Hestra Bike Short SR. Glove. Leather gloves = comfort on the trail. These are the perfect gloves to wear for long-distance xc rides as they have just enough padding in the palm. One of the best cycling gloves on this list with great breathability.
Price: $35.00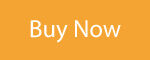 Introducing the Exoskin glove from Triple 8 a perfect go everywhere bike glove. Ventilated mesh on the back of the hand kept our testers dry even in rainy weather. However the feature that had everyone talking was the Sweatsaver brow-wipe that felt like you were sliding into a fresh pair of cotton sheets, obviously, Triple 8 worked closely with their pro team on that feature. When your not sure what type of riding you'll be doing grab the Triple 8 EXOSKIN as it will work in all conditions.
Price: $29.89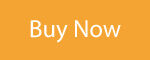 Related Articles: